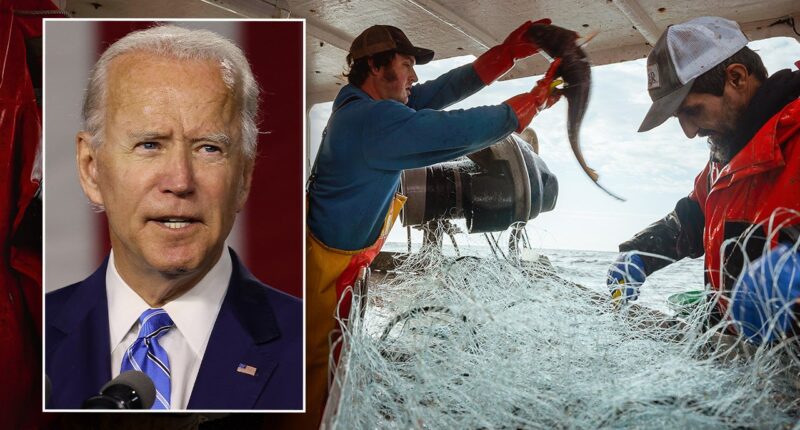 FIRST ON FOX: A leading marine industry association is suing the federal government over what it argues is an unconstitutional bureaucratic system that is creating burdensome regulations by targeting blue-collar fishermen.
The New England Fishermen's Stewardship Association (NEFSA), which was founded in May to unite a variety of marine stakeholders, filed the lawsuit against Commerce Secretary Gina Raimondo, the National Marine Fisheries Service and two regulators. The lawsuit — filed this month in the U.S. District Court for the District of Maine — takes aim at regional councils set up to govern the fishing industry.
"When I was a vessel captain, the New England Fishery Management Council controlled every facet of my business, from catch quotas to conservation measures," NEFSA CEO Jerry Leeman said in a statement shared with Fox News Digital. 
"Despite the significant power council members exercise, they are shielded from democratic control and political accountability," he continued. "We live in a democracy and our fishery is a public resource. The public needs to be able to participate in its management and care."
MAINE LOBSTERMEN WARN BIDEN ADMIN IS TRYING TO PUT THEM OUT OF BUSINESS WITH HARSH ECO RULES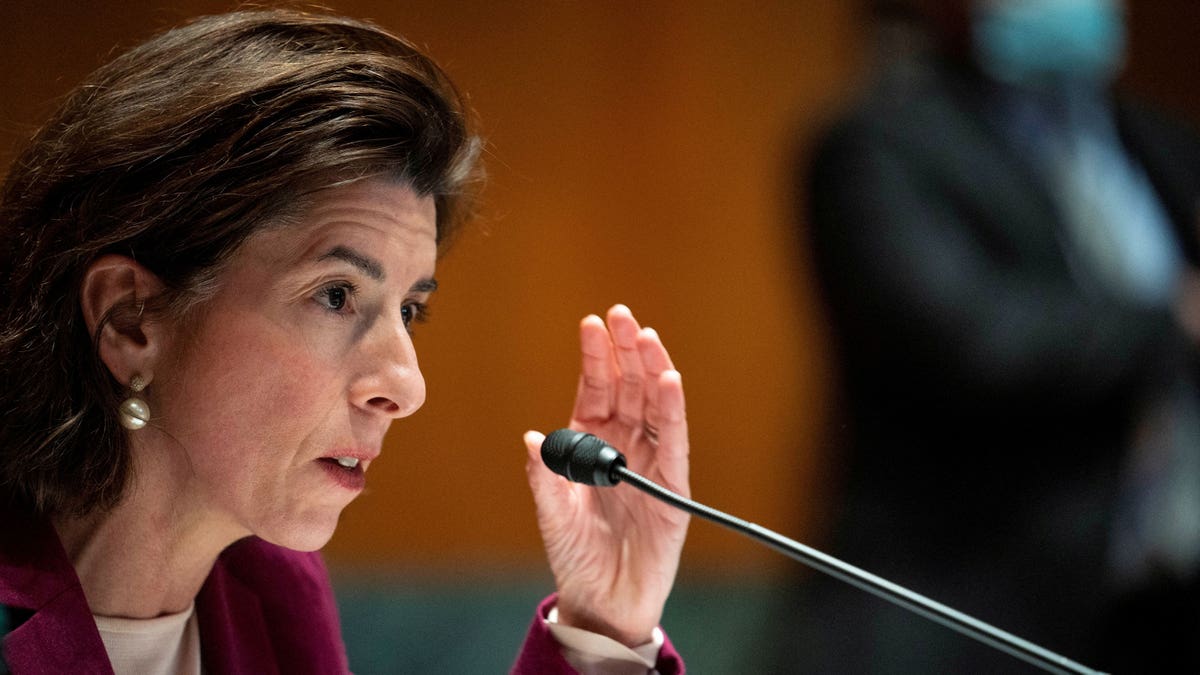 Under the 1976 Magnuson-Stevens Act, Congress established eight regional fishery management councils, which are tasked with regulating marine resources. As a result, NEFSA said America's oceans "have become Constitution free zones."
According to the NEFSA, the law allows the regional councils to essentially establish significant rules that affect the fishing industry by decree. While such rulemakings are legally reviewed by the federal government, the councils have final say when finalizing them.
In addition, the NEFSA said council members are given unprecedented federal protections from removal, that many members cannot be removed for any reason and that the councils' "selection and removal criteria are patently unconstitutional."
GREEN GROUPS TARGETING BLUE-COLLAR LOBSTERMEN ARE LARGELY FUNDED BY DARK MONEY
"Despite the national importance of offshore fishing regulation, Congress has removed the issue from democratic control," the lawsuit states. "Rather than make these decisions itself or vest them in executive agencies accountable to the elected President, Congress has assigned control of the nation's fisheries to novel federal councils that violate the Constitution's structural protections in multiple respects."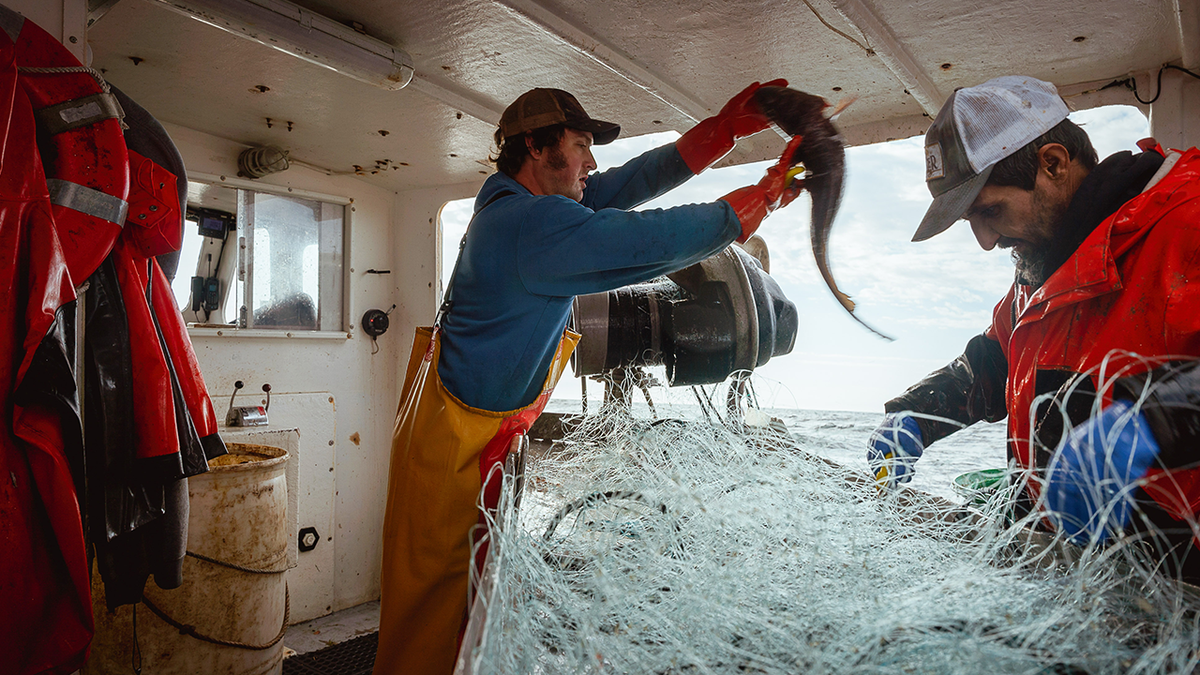 "Councils operate independently, free of administrative oversight. They cannot be removed at will, if they are removable at all," it continues. "And their policy judgments cannot be overturned by any federal official that answers to the President — or even by the President himself."
BIDEN ADMIN'S ECO REGULATIONS WILL DEVASTATE ECONOMY: MANUFACTURERS, BUSINESS GROUPS
The NEFSA said the issue is of particular importance in light of regulations that target haddock fishing off the coast of New England, which it said could decimate independent fishermen.
Earlier this year, the New England Fishery Management Council, which oversees fisheries from Connecticut to Maine, issued a rule that mandated a more than 80% reduction in haddock landings in the region, substantially curbing how much of the species fisherman are legally allowed to catch.
The regional council further cut the white hake commercial catch limit by roughly 13% and restricted access to the New England cod fishery by installing a 10-year Gulf of Maine cod rebuilding plan.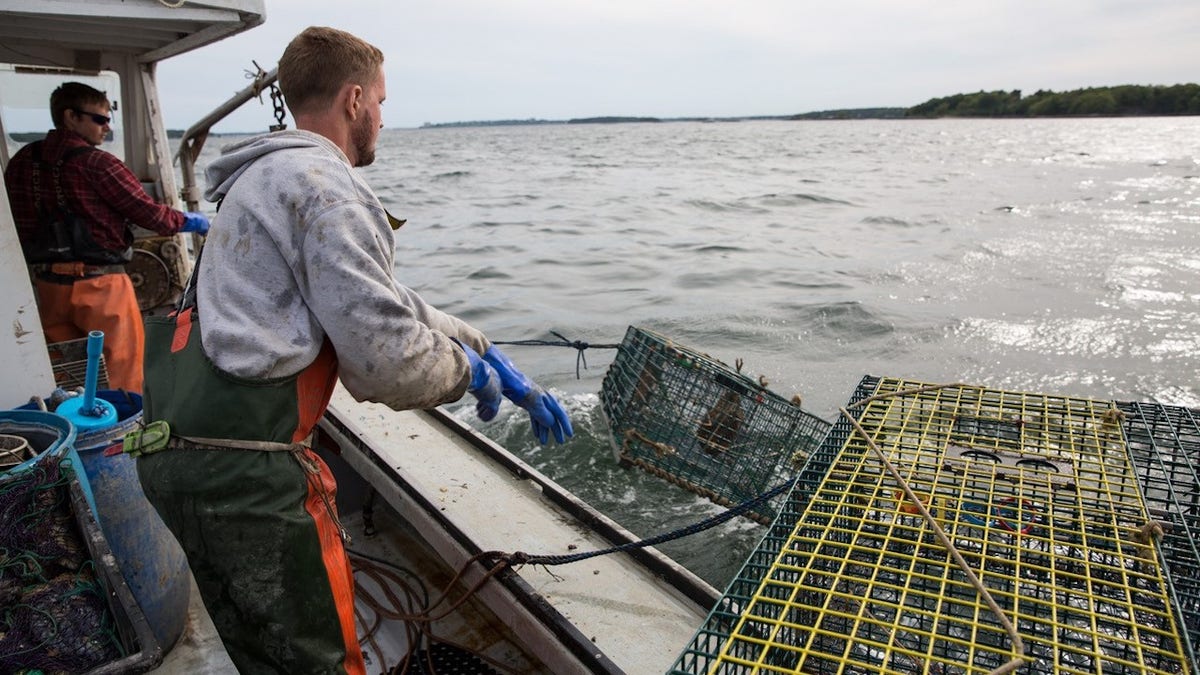 CLICK HERE TO GET THE FOX NEWS APP
"The Council's restrictions will cause Mr. Leeman and NEFSA members to spend much of their time at sea avoiding areas where tightly regulated fish might be present — a difficult task when it comes to groundfish, and especially deep-water fish like white hake," the NEFSA's lawsuit states. "And the cod rebuilding plan ensures that fishery will not take up the slack any time soon."
It added that the regulatory regime put forward by the New England Fishery Management Council "threatens a generations-long history of groundfishing in the North Atlantic."
While the lawsuit outlines how the regional fishery council system may be unconstitutional, it asks the court to strike down the rules related to haddock, white hake and cod fishing.
The Department of Commerce did not immediately respond to a request for comment.