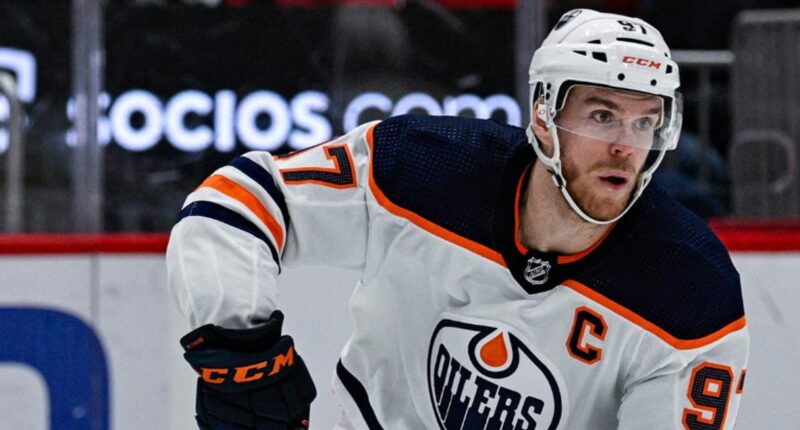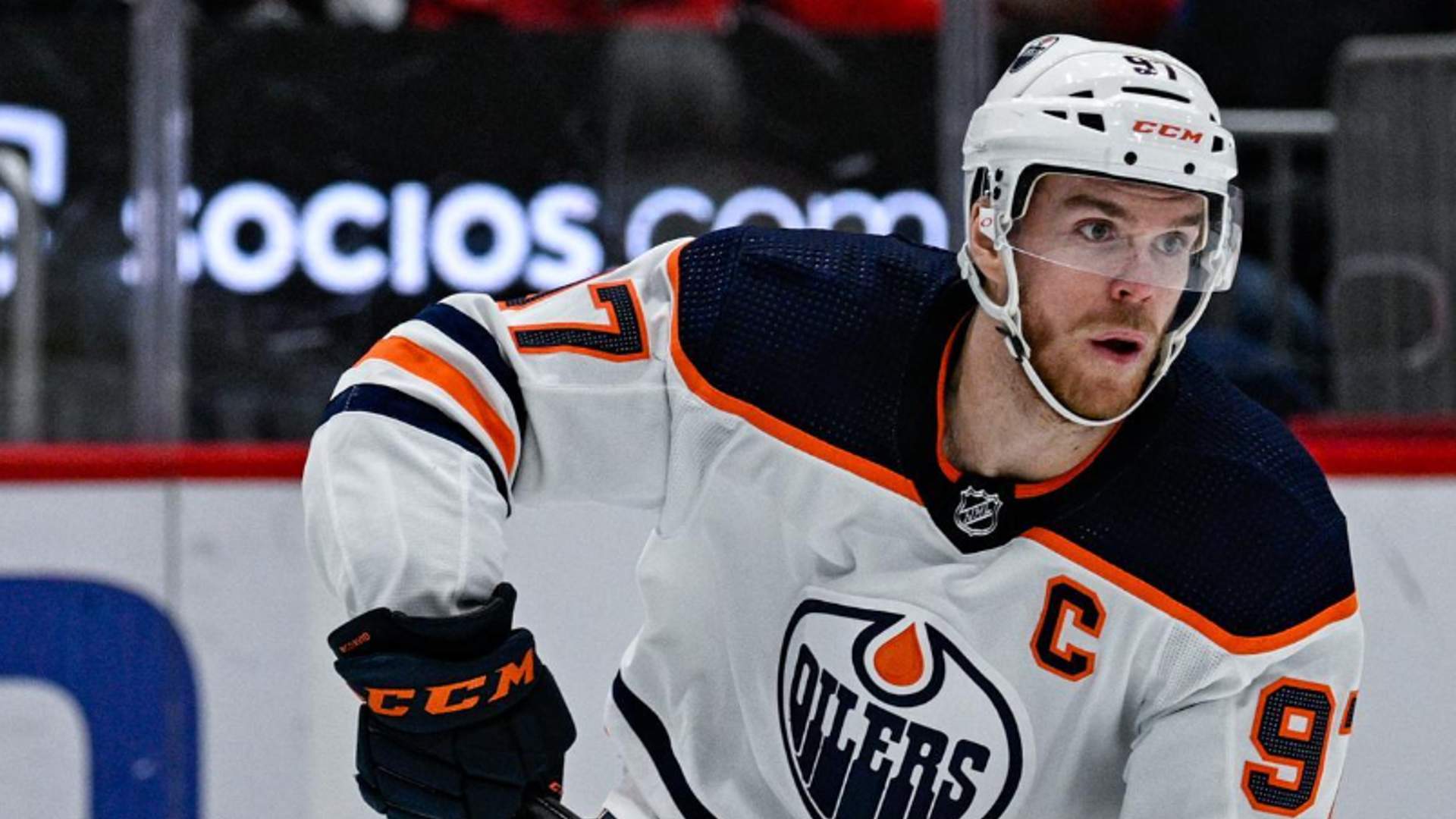 As the NHL gears up for an action-packed 2023-2024 season, hockey fans worldwide are eager to know which rising stars will shine the brightest on the ice. While countless talented players are in the league, we've scoured the ranks to bring you the top 5 most promising NHL players for the upcoming season. These athletes have the potential to make a significant impact on their teams and the league as a whole. Let's dive into their stories and why they are worth watching.
Connor McDavid (Edmonton Oilers)
Connor McDavid, a proper NHL legend in the making, is one of the finest players the 2023-24 season offers. With an astonishing career-high of 153 points in the previous season, he joined an elite club of six players to reach the 150-point milestone. Leading in goals, assists, and overall points, McDavid's dominance has earned him three Hart Trophies, four Ted Lindsay Awards, and five Art Ross Trophies at just 26 years old. He is undoubtedly the NHL's most outstanding player heading into the 2023-24 season.
Nathan MacKinnon (Colorado Avalanche)
Nathan MacKinnon's recent performance was nothing short of remarkable, achieving a career-high 111 points in just 71 games. Despite coming close several times, he's yet to clinch the Hart Trophy, finishing fifth last season and second in 2018 and 2020. Entering his 11th season at only 28, MacKinnon's consistent excellence over the past six years cements his status as one of the NHL's premier players. If he maintains his health, expect him to continue surpassing the 100-point mark for years to come.
Leon Draisaitl (Edmonton Oilers)
Leon Draisaitl, a consistent force in the NHL, has dominated with over 100 points in four of his last five seasons. His career-best 128 points in the recent season ranked second in the league. A power-play maestro, he led in power-play goals for the second time. Draisaitl's playoff prowess shines too, boasting 31 goals and 77 points in 49 postseason games.
Cale Makar (Colorado Avalanche)
At just 24 years old, Cale Makar has made an indelible mark on the NHL and is poised for a legendary career. His rookie season saw him claim the Calder Trophy, followed by a Norris Trophy, Stanley Cup, and Conn Smythe Trophy. Makar's consistent top-three Norris Trophy finishes over the last three seasons illustrate his exceptional talent. Despite missing a quarter of the previous season, he ranked sixth among defensemen with 17 goals, affirming his status as a top defenseman with a promising future in the NHL.
Auston Matthews (Toronto Maple Leafs)
Auston Matthews, the 6'3″ center for the Maple Leafs, experienced a slight dip in performance compared to the previous season. After winning the Hart and Rocket Richard Trophy in 2021-22, Matthews had a down year with his lowest goal total in four years, tallying 40 goals and 85 points in 74 games. A critical factor in his reduced scoring was his career-low shooting percentage of 12.2%. With an increase in shots next season, Matthews should reach for a goal-scoring rebound.
Betting on the NHL
Whether you're a seasoned bettor or a novice looking to get into the action, understanding NHL betting can add an extra layer of excitement to the games. From moneyline bets to over/under wagers and prop bets, numerous ways exist to bet on NHL games and increase your involvement in the sport.
When placing wagers on these promising NHL players, bettors can explore various options, such as futures bets on individual player achievements, prop bets related to their performance in specific games, or live in-game betting for real-time action. It's crucial to ensure a safe and reliable betting experience, which bettors can find through trustworthy sports betting sites like those recommended at legalbetcanada.com.
As the puck drops on the 2023-2024 NHL season on October 10th, keep a close eye on these five promising players. Their talent and potential will surely provide thrilling moments and storylines throughout the season. Whether it's the Oilers, Maple Leafs, or Avalanche, these young stars have the power to shape the future of their respective teams and the league as a whole. Get ready for a season filled with jaw-dropping plays and unforgettable moments courtesy of these Ice Kings.