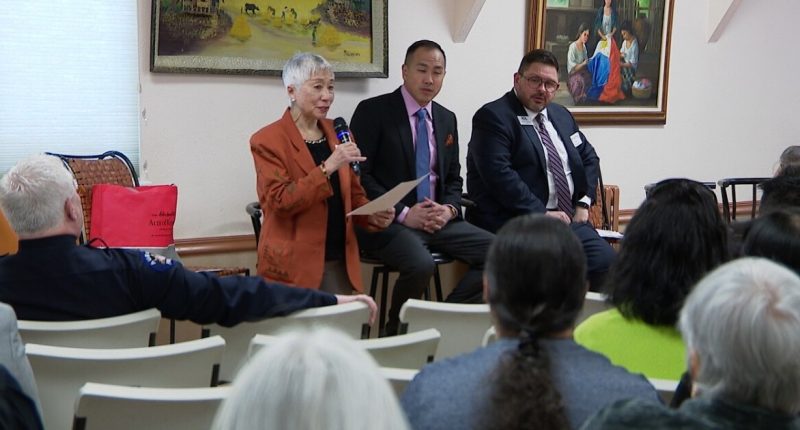 EDGEWATER, Colo. — Colorado Asian-American community organizations hosted a town hall meeting amid troubling news released this week that bias-motivated crimes were up 11% nationwide in 2022.
The Filipino-American Community of Colorado, one of the oldest Asian-American communities in Colorado, and the Asian Roundtable of Colorado hosted the Empowering Voices Town Hall in Edgewater Saturday.
"We've invited a panelist in order to go out and come and listen to some of our community stories of hate incidents, or any experience with law enforcement or in the community," said Yang Mee Lor, who is the Community Coordinator for the Asian Roundtable of Colorado.
She said it was an opportunity for the community to speak up about several issues and talk about Asian American and Pacific Islander hate incidents that people have experienced.
Members of Colorado's Asian American community host town hall amid sharp increase in hate crimes nationwide
Several of these have not been reported, she said, due to cultural hesitation, language barriers or limited reporting access.
"We've got DA coming out. We've got the police chiefs from several different police departments coming out. It's giving them an opportunity to voice their concerns to people that are in higher positions, to be able to go out and put it on their radar. Not only just other community leaders, but the ones who are going to be able to go out and make those decisions," said Lor.
Lor said she hopes this will keep the conversations going and help make important connections. She's also hoping it'll open the door to having more gatherings in the future.
---
The Follow Up
What do you want Denver7 to follow up on? Is there a story, topic or issue you want us to revisit? Let us know with the contact form below.