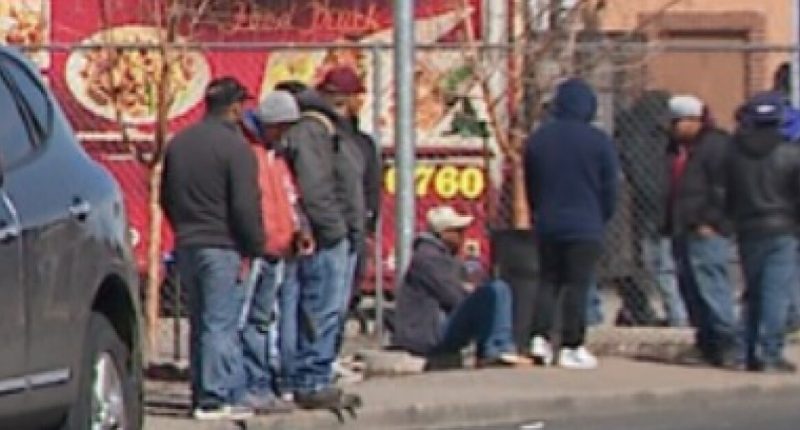 DENVER – Denver's City Council will vote on a resolution Monday night that would extend the local disaster declaration pertaining to sheltering migrants.
The city and nonprofits continue to provide shelter for nearly 1,300 migrants in Denver. But nonprofits report those hoping to find work and get out of shelters are finding it hard to obtain work permits.
"Many of the migrants want to work … We have clients that have applied, seeking a work permit, and they've been granted within the first three, four months. However, we also have clients where they have to wait 10 months," said Yatziri Gonzalez, Servicios de la Raza workforce program case manager.
Servicios de la Raza is helping migrants with many of the resources they need to live and work in Denver.
Gonzalez said there's a government backlog for processing work permits, and unfortunately, some migrants have been taken advantage of.
"There was a case where 20 migrants were picked up from one of the shelters. It was during a winter storm, a few storms ago. They were taken somewhere in Brighton. And then they were told, 'If you guys shovel all this snow, and clean everything up, I will take you back to a hotel and I'll pay for the day. But first you have to pay me for gas.' So, they paid the person for gas to go pick them up, took them to Brighton, and worked. And then the person just left. So, these migrants had to walk four hours back to the shelter in this blizzard and they were not paid," Gonzalez said.
Nonprofits like Servicios de la Raza in Denver and the Dayton Street Day Labor Center in Aurora are working to help migrants avoid these situations, but most jobs require permits.
"Migrants who have come through in large numbers do want to work and actually come to our organization," said Dayton Street Day Labor Center Executive Director Mateos Alvarez. "We are not able to legally hire them or send them out in a legal way, and so that's disheartening. But it is the law. But what is so fascinating is just this yearning to work and to make their own way."
Alvarez said in the center saw 50 laborers a day last fall, but by December, that number grew to about 200 a day.
"The Dayton Street Day Labor Center and partner nonprofits in the northwest Aurora area region came together to create the Migrant Response Network," Alvarez said. "The Migrant Response Network came together to really figure out how we as organizations, as government entities, could work together and support each other to handle the influx of migrants that were coming through Dayton and Colfax on a daily basis since October of last year, and figured out how to respond in an effective way when it comes to housing them or sheltering them. And also work opportunities or figuring out how they could work with our pantries, churches and other organizations to receive some help, because many of them cannot work because of their status."
Two migrants from Venezuela spoke to Denver7 anonymously about their efforts to find works.
"Working here is not easy because we don't have the necessary documents. But little by little, everything will come into place," one migrant said.
The other migrant expressed gratitude for all of the nonprofits helping to provide them with resources.
"We are a little more settled with the help that Denver has given us and the organizations here, but we thank everyone. And we thank God, first and foremost, we thank God," he said.
To learn how to help migrants in Denver, click here.
---
The Follow Up
What do you want Denver7 to follow up on? Is there a story, topic or issue you want us to revisit? Let us know with the contact form below.
xfbml : true, version : 'v2.9' }); }; (function(d, s, id){ var js, fjs = d.getElementsByTagName(s)[0]; if (d.getElementById(id)) {return;} js = d.createElement(s); js.id = id; js.src = "https://connect.facebook.net/en_US/sdk.js"; js.async = true; fjs.parentNode.insertBefore(js, fjs); }(document, 'script', 'facebook-jssdk'));