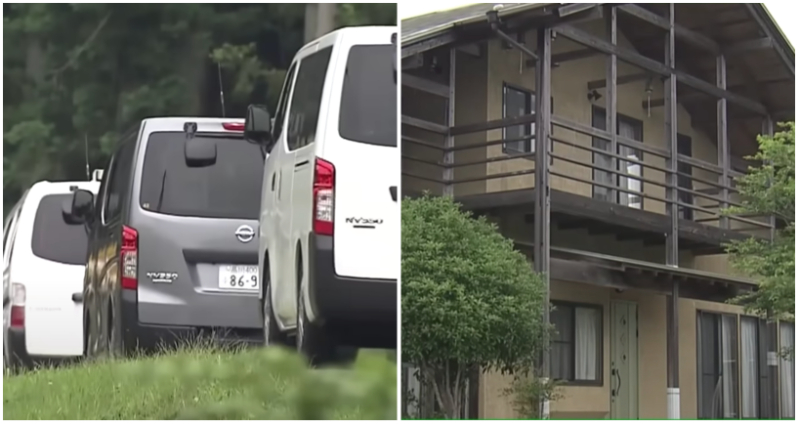 Missing Japanese porn actor Rina Arano was found dead and tied to a tree in an Ibaraki forest in Japan. 
The 23-year-old actor from Tokyo's Bunko Ward was last seen alive on June 5 before her family reported her missing three days later.
Arano was reportedly captured on CCTV outside a train station in Ibaraki Prefecture as she got into a car with Hiroyuki Sanpei, a 33-year-old man who had been texting her before she went missing. 
The police started searching for Arano on June 8. Fans of Arano reportedly found her partly-decomposed body on June 14 in a forest in Hitachiota, Ibaraki Prefecture, after the police released a description of her body.
"Rina Arano was tied to a tree without clothes and has been dead for almost two weeks. We are still trying to determine the cause of death," the police said in a statement.
An autopsy determined her death resulted from a fractured hyoid bone, which is situated beneath the tongue and jaw. There is a possibility that Arano could have been strangled to death, according to the investigators.
The police have arrested Hiroyuki Sanpei on suspicion of kidnapping and confining Arano. 
The actor's body was found a mile away from Sanpei's luxurious villa. While he denied the allegations, Sanpei said he took Arano to his villa where he handcuffed her briefly and later dropped her off at a nearby store.
The police found a mattress in the basement of the villa along with items that indicated someone had been staying there. The man's phone, which allegedly had pictures of Arano in handcuffs, was seized as evidence. Sanpei claimed the pictures were taken with Arano's consent. 
Investigators also noted a drive recorder installed in the suspect's car, which had captured photos of him driving along a forest road near the location where Arano's dead body was found.
Sanpei has not been charged. Investigators have yet to conclude their investigation.
Featured Image via ANNnewsCH
Support our Journalism with a Contribution
Many people might not know this, but despite our large and loyal following which we are immensely grateful for, NextShark is still a small bootstrapped startup that runs on no outside funding or loans.
Everything you see today is built on the backs of warriors who have sacrificed opportunities to help give Asians all over the world a bigger voice.
However, we still face many trials and tribulations in our industry, from figuring out the most sustainable business model for independent media companies to facing the current COVID-19 pandemic decimating advertising revenues across the board.
We hope you consider making a contribution so we can continue to provide you with quality content that informs, educates and inspires the Asian community.
Even a $1 contribution goes a long way. Thank you for everyone's support. We love you all and can't appreciate you guys enough.


Post source: Nextshark