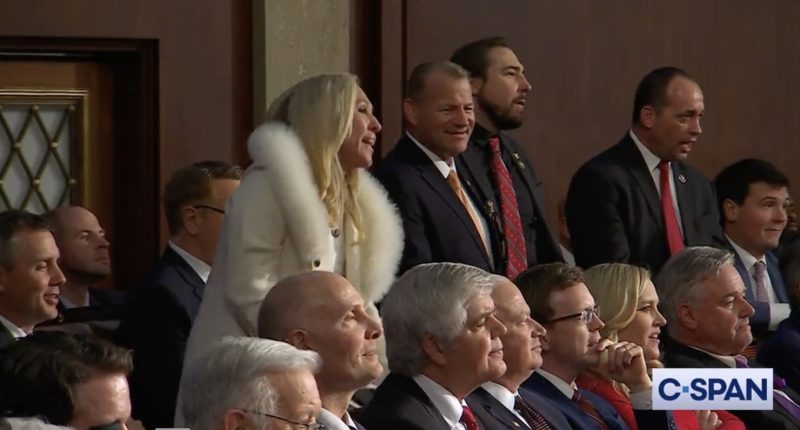 President Joe Biden was loudly booed by Republicans during his State of the Union address when he mentioned plans championed by some in the party to cut or sunset Medicare and Social Security benefits.
The tense moment culminated in a momentary back-and-forth with some members, including Rep. Marjorie Taylor Greene (R-GA), who took to shouting at the commander-in-chief as he delivered his speech.
"Some Republicans want medicare and social security to sunset. I'm not saying it's a majority," Biden said, before loud boos forced him to pause. "Let me give you – anybody who doubts it can contact my office. I'll give you a copy," Biden countered, to a renewed round of shouts.
Greene, clad in a conspicuously large, fur-lined white coat, at one point even shouted "liar!" She also tweeted shortly after the viral moment: "Joe Biden is lying to the American People."
The plan to sunset Medicare and Social Security was originally proposed by Sen. Rick Scott (R-FL), who is also the chairman of the National Republican Senatorial Committee.


Post source: TDB