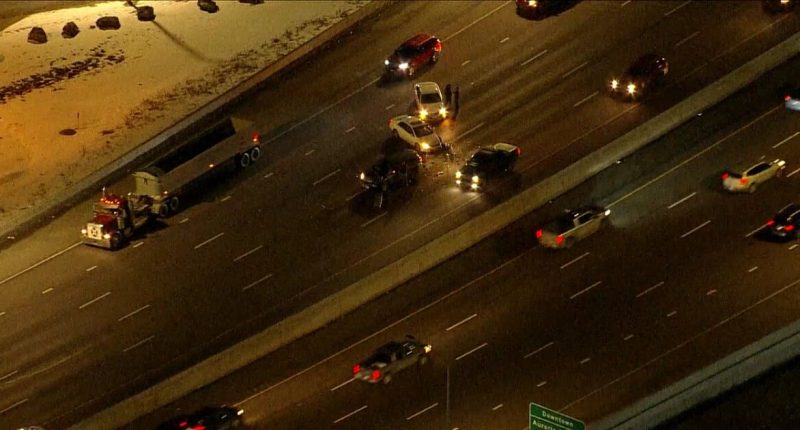 DENVER – A multi-vehicle crash on northbound I-25 just north of Colfax Avenue will create some traffic delays during the morning commute Thursday.
At least five vehicles were involved in the crash on the northbound lanes of I-25 just north of Colfax, according to the Denver Police Department.
Denver7 traffic expert Jayson Luber said this crash is across from Empower Field at Mile High.
Two and a half lanes of the northbound lanes were blocked by first responders, Luber said, but by 6:45 a.m. all but one lane on northbound I-25 remained opened.
EB 6th AVE is slow and go from Sheridan to I-25 due to the crash on NB 25 at Mile High. The crash is all on the right shoulder but the right lane will stay blocked for a while. pic.twitter.com/BbOCfREJdB

— Jayson Luber (@Denver7Traffic) January 26, 2023
It's not clear at this time whether anyone was injured following this crash.
This is a breaking developing story and will be updated.
appId : '283504728416642',
xfbml : true, version : 'v2.9' }); }; (function(d, s, id){ var js, fjs = d.getElementsByTagName(s)[0]; if (d.getElementById(id)) {return;} js = d.createElement(s); js.id = id; js.src = "https://connect.facebook.net/en_US/sdk.js"; js.async = true; fjs.parentNode.insertBefore(js, fjs); }(document, 'script', 'facebook-jssdk'));