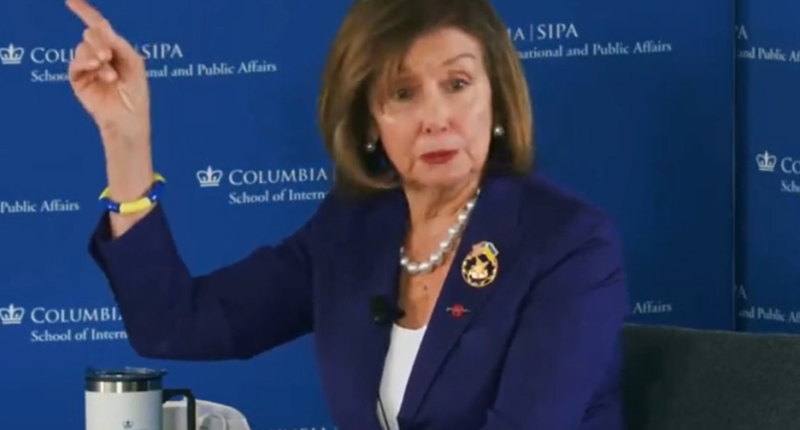 Rep. Nancy Pelosi, D-Calif., shared her advice to Democrats on whether to support a potential motion to vacate against Speaker Kevin McCarthy, R-Calif., on Sunday.
Pelosi made the comments during an appearance on CNN's "State of the Union" with host Jake Tapper. Tapper asked the former speaker whether she would vote in favor of a motion against McCarthy or support him against more radical Republicans.
"House Democrats are going to seek your advice regarding this news made moments ago on the show about this pending motion to vacate Kevin McCarthy's speakership. How will you vote? And what advice would you give your fellow Democrats on whether they can trust Kevin McCarthy if he makes Democrats an offer so he can stay in power?" Tapper asked.
"My advice to my fellow Democrats is simple. Follow the leader," Pelosi responded. "Hakeem Jeffries has done a great job. Yesterday, we had a victory in the continuing resolution. It was a victory for Democrats, a defeat for the MAGAs."
HOUSE DEM LEADER JEFFRIES FLOATS END-RUN AROUND MCCARTHY TO AVERT GOVERNMENT SHUTDOWN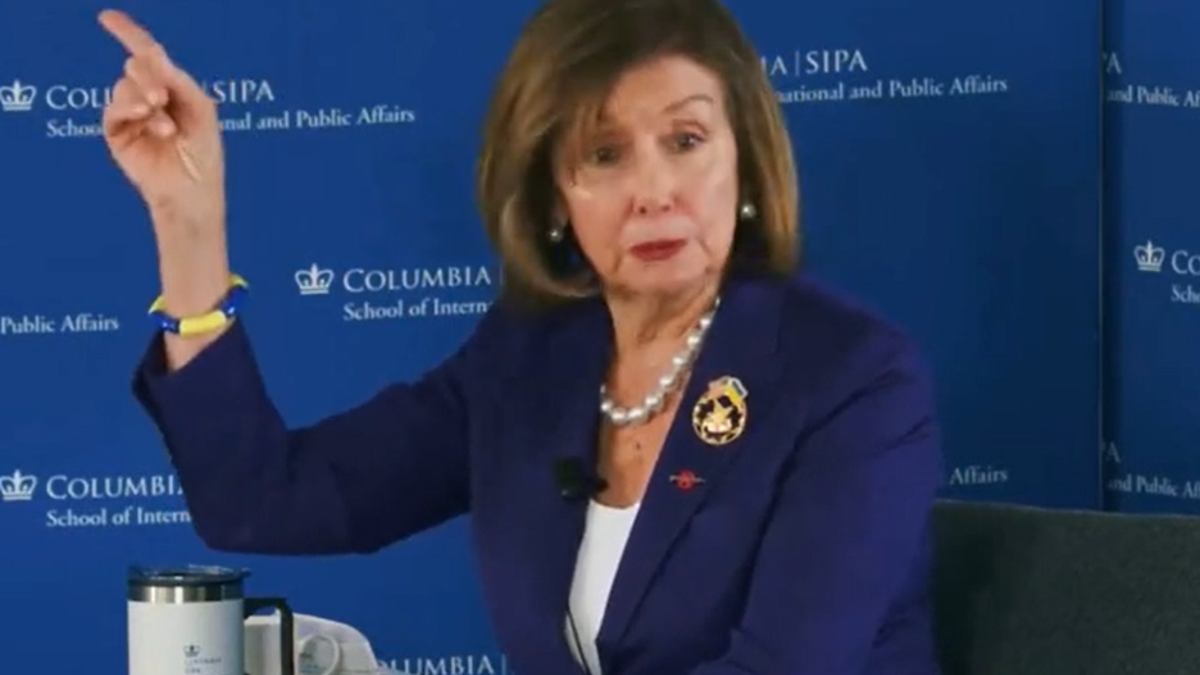 Pelosi then went on to blast Rep. Matt Gaetz, who appeared on the program just prior to her, saying the Florida Republican has "no sway in the House of Representatives."
GOP REBELS, DEMS SINK HOUSE STOPGAP FUNDING BILL LESS THAN 48 HOURS BEFORE LIKELY GOVERNMENT SHUTDOWN
Gaetz told Tapper that he intends to file a motion to vacate sometime this week.
"You're wasting your time on that guy, because he has no sway in the House of Representatives, except to get on TV and to raise money on the Internet," Pelosi said of Gaetz.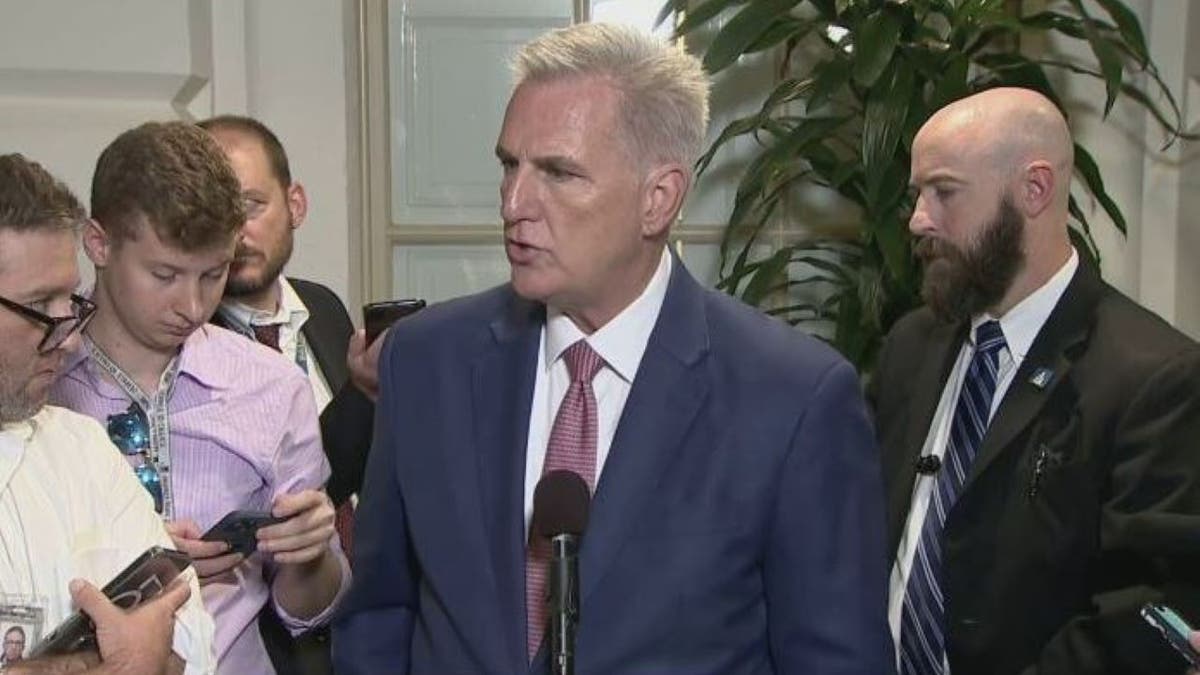 Several House Republicans have criticized McCarthy's handling of the funding negotiations. Rep. Byron Donalds, R-Fla., told "Fox News Sunday" that the speaker is "in trouble" after Saturday's short-term deal went through.
HERE'S HOW HOUSE REPUBLICANS ARE TRYING TO FORCE BIDEN'S HAND ON BORDER SECURITY
Donalds says the deal, which funds the government until November, featured no wins for Republicans. He fell short of saying he would vote in favor of a motion to vacate, however.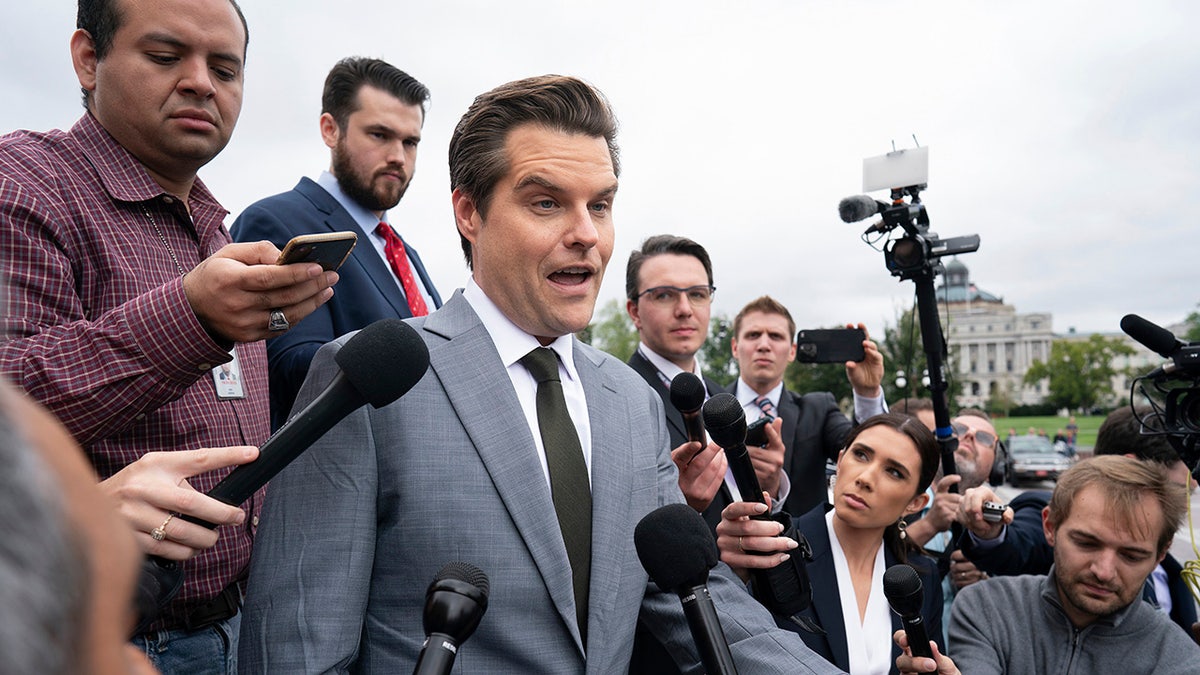 CLICK HERE TO GET THE FOX NEWS APP
Donalds declared Saturday's deal a win for Democrats. House Democratic Leader Jeffries, D-N.Y., agreed with that sentiment, saying "MAGA Republicans" had surrendered.