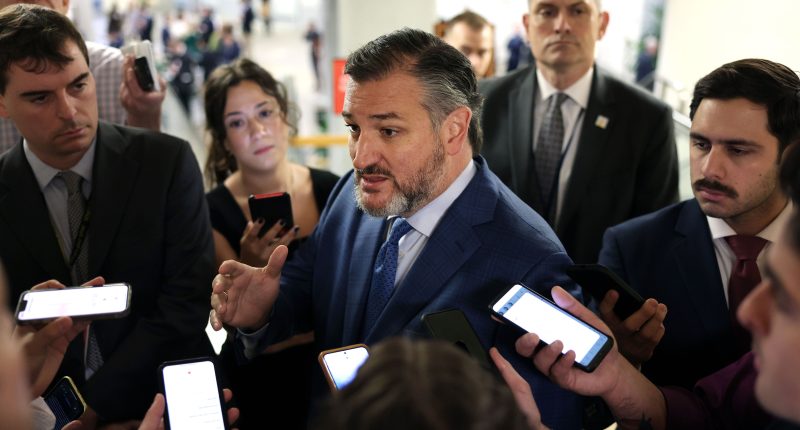 Sen. Ted Cruz, R-Texas., introduced a bill Wednesday that would stop the Biden administration from selling oil from U.S. Strategic Petroleum Reserve (SRP) to China and Chinese Communist Party(CCP),-owned companies.
Cruz's bill, the Protecting America's Strategic Petroleum Reserve from China Act, was cosponsored by over a dozen Senate Republicans and closely mirrors the bill passed by the House this month. The House bill passed in an overwhelming bipartisan vote of 331-97, with 113 House Democrats voting in favor.
The easy House vote means the bill has a chance in the Senate if Democratic leaders agree to take it up.
U.N. SECRETARY-GENERAL SAYS 'BIG OIL' PEDDLES 'BIG LIE,' SHOULD BE 'HELD TO ACCOUNT' LIKE TOBACCO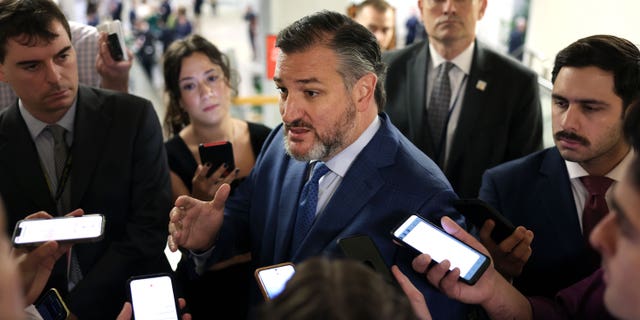 "The Strategic Petroleum Reserve was intended to ensure that America had sufficient oil. Instead, Joe Biden sold oil to the Chinese Communist Party when the CCP was stockpiling oil for its own strategic use, and while Americans are paying higher and higher prices for fuel because of the Biden administration's disastrous energy policies," Cruz said in a statement.
"We need to immediately act to stop this from happening in the future… and unleash American energy," he said.
Biden first ordered the Department of Energy to tap into the SPR in November 2021, saying it was a "major effort to moderate the price of oil" and lower prices at the average "corner gas station." After Russia invaded Ukraine last year, Biden announced a 30-million-barrel release and another 180-million-barrel release in March 2022.
OIL EXPERT RIPS BIDEN'S WEAPONIZATION OF STRATEGIC PETROLEUM RESERVE AS 'BLASPHEMY': 'DISASTER FOR AMERICA'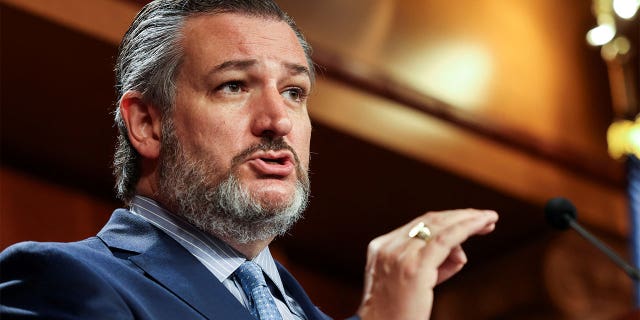 DEMS JOIN GOP IN VOTE TO BLOCK BIDEN FROM SELLING STRATEGIC OIL RESERVES TO CHINA
As a result of the administration's action, the SPR is at its lowest level since 1986 and Chinese-controlled companies have successfully purchased at auction two million barrels, despite having one of the world's largest stockpiles of oil.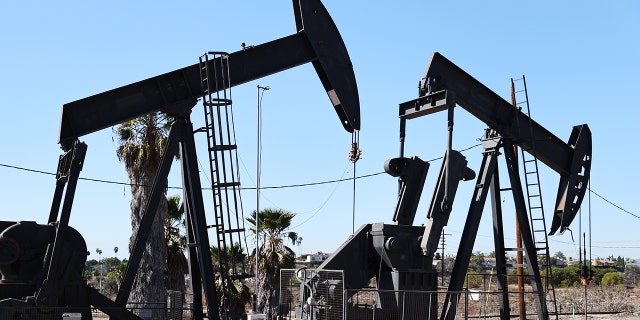 Cruz's bill would ban the sale of American crude oil from the SRP to any company under the control of the Chinese Communist Party, and prohibit the export of any crude oil from the SPR to China.
CLICK HERE TO GET THE FOX NEWS APP
Sens. Roger Marshall, R-Kan., Kevin Cramer. R-N.D., Dan Sullivan. R-Alaska, Joni Ernst, R-Iowa., Jerry Moran, R-Kan., John Boozman, R-Ark., Mike Braun, R-Ind., Rick Scott, R-Fla., Cindy Hyde-Smith, R-Miss., Tom Cotton-R-Ark., Roger Wicker, R-Miss., Tim Scott, R-S.C., Josh Hawley, R-Mo., John Cornyn, R-Texas, and Deb Fischer, R-Neb., cosponsored the bill.