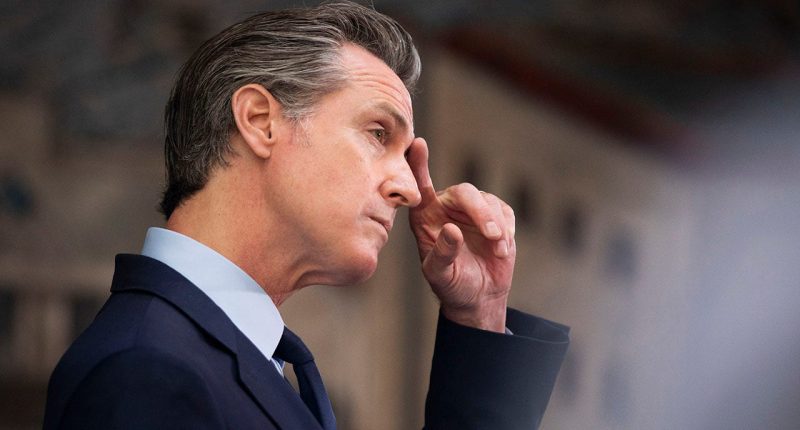 California, which never allowed slavery, is nonetheless considering giving hundreds of billions of dollars to Black residents in reparations as a way to make amends for slavery, raising practical questions about how a state already facing a massive budget deficit could swing such an expensive program.
The California Reparations Task Force, which was created by state legislation in 2020, is weighing a proposal to dole out just under $360,000 per person to approximately 1.8 million Black Californians who had an ancestor enslaved in the U.S., putting the total cost of the program at about $640 billion.
"If California can admit its sins and change the narrative, then there is a way forward for states and cities across the nation," California Secretary of State Shirley Weber, who wrote the bill creating the task force when she served in the state assembly, said last week.
It's unclear, however, how California would pay for such an extensive project. Democratic Gov. Gavin Newsom, who signed the bill creating the task force and appointed most of its members, announced in January that the state faces a projected budget deficit of $22.5 billion for the coming fiscal year.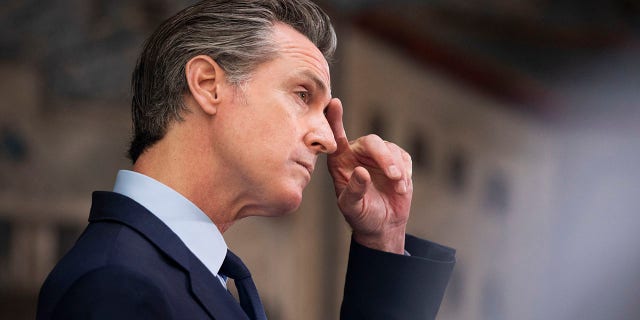 GAVIN NEWSOM PREDICTED MASSIVE BUDGET DEFICIT FOR CALIFORNIA. REALITY WAS EVEN WORSE, ANALYSIS FINDS
The figure represented a striking downturn from last year, when the state enjoyed a surplus of about $100 billion due to federal COVID relief and surging capital gains.
To make matters worse, the California Legislative Analyst's Office (LAO), a government agency that analyzes the budget for the state legislature, estimated in a subsequent report that Newsom's forecast undershot the mark by about $7 billion, thanks to about $10 billion less in tax revenues than expected.
Chas Alamo, the LAO's principal fiscal and policy analyst, appeared remotely last week at the task force's second in-person meeting in Sacramento, where members of the public were allowed to give comments as the panel considered how the state might implement its recommendations.
Alamo discussed "several paths that could be possible for ultimate recommendations" by the task force to "flow through the legislature and become state law" and how they can "apply" to the creation of the California American Freedman Affairs Agency (CAFAA). The proposed agency would oversee reparations authorized by the state.
"The creation of a new agency would be initiated through the governor's executive branch and reorganization process, but other options exist," said Alamo, according to California Black Media. "Regardless of the path, to initiate a new agency or enact any other recommendation that makes changes to state law, fundamentally both houses from the state legislature would have to approve the action and the governor will have to sign it."
During the meeting, no plan was outlined to pay for a large-scale reparations program.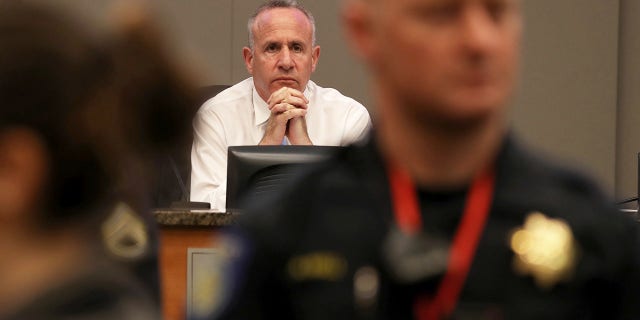 SACRAMENTO MAYOR TO REPARATIONS TASK FORCE: 'I WHOLEHEARTEDLY SUPPORT REPARATIONS AND I THINK EVERYONE SHOULD'
One potential source of funding could be raising taxes on the wealthy, given California's proclivity for doing so. But state tax revenues are already much lower this year than the prior one. In January, California's monthly tax revenue was about $14 billion lower than during the same month last year. Meanwhile, tax revenue in the current fiscal year, which started July, was about $23 billion lower than in the previous year as of late last month, according to the Wall Street Journal.
That's despite California already having the highest top income tax rate of any state at 13.3%. Indeed, the top 0.5% of taxpayers pay 40% of California's state income tax, according to recent figures.
H.D. Palmer of the California Department of Finance said in a recent interview with California Public Radio that in 2020, 1% of the total number of income tax returns that were filed were responsible for more than 49% of all the personal income tax that was paid in that year.
Capital gains are also being affected, with Silicon Valley tech companies facing volatile equity prices as they lay off employees and cut bonuses amid fears of a possible recession. Another potential issue hurting tax revenue could be the exodus of California residents to other states, particularly wealthy Californians who pay higher taxes.
Fox News Digital reached out to Alamo, the LAO, the task force and Newsom's office for comment for this story, inquiring about whether any plan is being discussed to pay for reparations.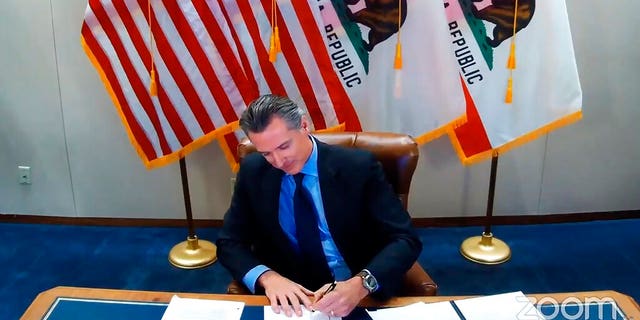 ACTIVIST BLASTS CALIFORNIA BOARD'S CLAIM THAT REPARATIONS FOR BLACK AMERICANS WOULD HALT CRIME: 'A BAD IDEA'
The task force and Newsom didn't respond. The LAO said it can't comment "as a formal and detailed proposal has not been presented to the legislature for us to analyze." Alamo echoed that point, saying he can't address broader questions about how a reparations program could work since the LAO's work on behalf of the task force was "specific to how recommendations might proceed through the legislature to become law."
According to California Justice Department officials, the law creating the task force didn't instruct the committee to identify funding sources.
"The task force is required by AB 3121 to recommend to the legislature methods for calculating reparations and the scope of reparations," Senior Assistant Attorney General Michael Newman told CalMatters. "Based on their recommendations, the legislature is ultimately tasked with implementing these changes into law and figuring out how to pay for it."
A final report with the task force's official recommendations is due by July 1 to the state legislature, which will then decide whether to implement the measures and send them over to Newsom's desk to be signed into law.
Last year, the committee made several preliminary recommendations in an interim report.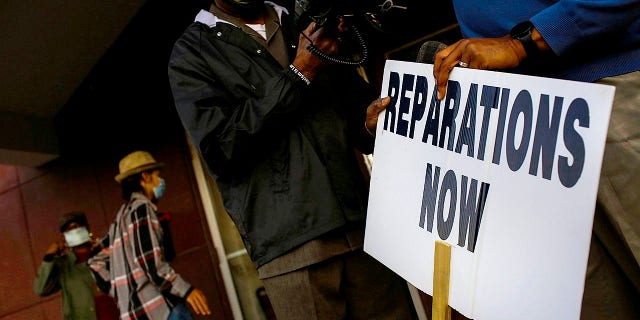 DEMOCRATS SEEK REPARATIONS, 'NATIONAL APOLOGY' FOR SLAVERY: 'WE ARE MOVING CLOSER'
"Government laws and policies perpetuating badges of slavery have helped white Americans accumulate wealth, while erecting barriers that have prevented African Americans from doing the same," the report stated. "These harms compounded over generations, resulting in an enormous gap in wealth between white and African Americans today in the nation and in California."
Some Black political activists disagree with the task force's agenda.
"I think it's a bad idea. I'm not going to form a committee or anything to oppose it because of many considerations. I respect the perspective that the proponents of this goofy idea have," Ward Connerly, founder and chairman of the American Civil Rights Institute, told Fox News' Will Cain.
"California is a progressive state, but we're not insane," added Connerly, former president of the California Civil Rights Initiative Campaign. "And, so, I think that the people of this state would rise up and say 'no.'"
The task force was created amid the unrest following the 2020 murder of George Floyd in Minneapolis. None of the panel's nine members are White.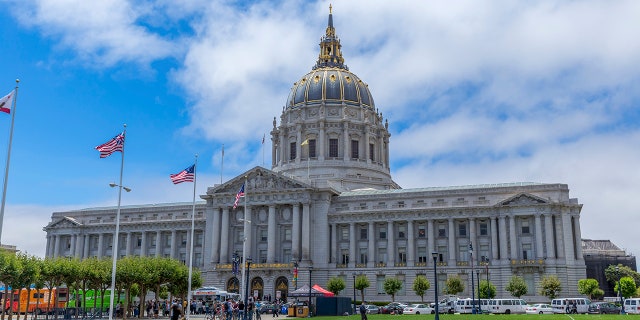 SAN FRANCISCO REPARATIONS PANEL ON HOW IT DECIDED ON $5M PER BLACK PERSON: 'THERE WASN'T A MATH FORMULA'
The committee had initially proposed $220,000 per person for Black Californians last year but recently increased the figure by more than 60% to $360,000 as one of many ideas being mulled to give out reparations.
Economists and scholars consulting with the task force came to the latest proposal by using a model that evaluated California's racial wealth gap, calculating damages related to injustices such as housing discrimination, mass incarceration and health harms.
"I wholeheartedly support reparations and think everyone should," Sacramento Mayor Darrell Steinberg said at last week's task force meeting. "If government should stand for anything, it should stand for investing in communities and people who have been the victims of discrimination and disenfranchisement for far too long."
Beyond Sacramento, some California cities — such as Oakland, Los Angeles and San Francisco — have been pushing at the more local level their own reparations initiatives. San Francisco in particular made headlines after an advisory committee proposed that Black residents who have been victims of "systemic repression and exclusion" be awarded $5 million per eligible individual.
"While neither San Francisco, nor California, formally adopted the institution of chattel slavery, the tenets of segregation, white supremacy and systematic repression and exclusion of black people were codified through legal and extralegal actions, social codes, and judicial enforcement," the committee's draft reparations plan stated. "A lump sum payment would compensate the affected population for the decades of harms that they have experienced, and will redress the economic and opportunity losses that black San Franciscans have endured, collectively, as the result of both intentional decisions and unintended harms perpetuated by city policy."
CLICK HERE TO GET THE FOX NEWS APP
The panel also recommended a "comprehensive debt forgiveness" program that would clear all personal, educational and credit card debt of low-income Black households.
California entered the union in 1850 as a free state.