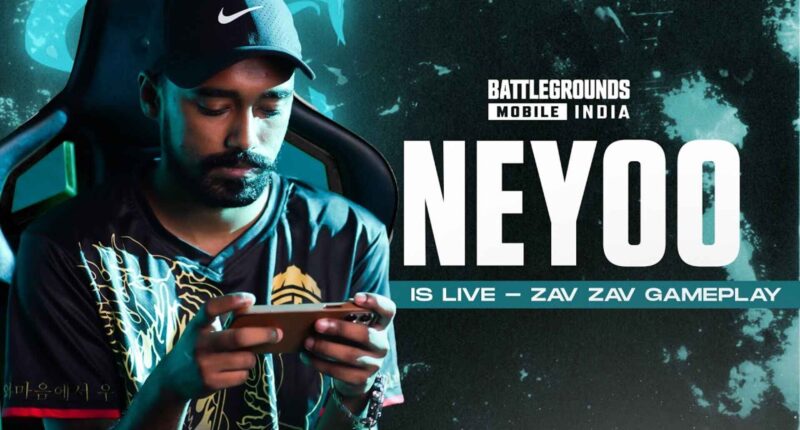 Godlike Esports, once a dominant force in the esports arena, with a string of tournament victories, has been grappling with inconsistency since the release of Battlegrounds Mobile India (BGMI). The team's performance took a nosedive, resulting in their absence from major events. However, the winds of change are blowing, and founder Chetan "Kronten" Changude has unveiled plans to revamp the BGMI lineup.
Advertisements

Challenges for Godlike Esports
In a recent announcement following their failure to secure spots in the Battlegrounds Mobile India Masters Series (BGMS) 2023 Season 2 and Battlegrounds Mobile India Series (BGIS) 2023 events, Godlike Esports acknowledges the need for change. The team has faced adversity and will not settle for mediocrity.
Neyoo's Journey with Godlike Esports
Suraj "Neyoo" Majumdar, a stalwart in Godlike Esports' BGMI roster alongside Jonathan "Jonathan" Jude Amaral and Abhishek "Zgod" Choudhary, has been at the heart of the team's journey. The current BGMI roster includes Jonathan, Neyoo, Zgod, Arjun "Shadow" Mandhalkar, and Rudra "Spower."
Spower's Impact
Spower's inclusion in the team before BGMS 2023 Season 2 and BGIS 2023 brought a new dimension to Godlike Esports' strategy. While the team initially dominated BGIS 2023, they made the unconventional decision to proceed without their regular In-Game Leader (IGL), Shadow, during the latter stages of the tournament.
Neyoo's Revelation
In a recent live stream, Neyoo, a prominent esports athlete in Godlike Esports' BGMI lineup, candidly discussed the team's struggles, his own future, and the organization's path forward.
Godlike Esports' Performance
Neyoo opened up about the team's recent performance, expressing concern over their struggles, both individually and collectively. He acknowledged the mental toll the challenges had taken, saying, "We have not been performing as a team and are also stressed out mentally. Our performance has dipped since the release of the game. We won a tournament a long time ago but it didn't matter as much. It's not like we are not trying to change things; we have tried a lot of things but it hasn't worked out for us. So it has been mentally stressful for us."
Neyoo's Future Plans
As for his future with Godlike Esports, Neyoo disclosed, "You guys will not see me playing for Godlike Esports in the future. I will be taking a break for a while, away from all the stress. I will continue playing the game, though. That's all I can say about my future."
Godlike Esports stands at a crossroads, acknowledging the need for change in the BGMI lineup. Neyoo, a vital part of their journey, has decided to step away temporarily. The esports world eagerly awaits the team's transformation and Neyoo's return to the competitive arena.
Read More: Overwatch 2 Takes a Stand Against Cheating: 250,000 Accounts Banned
How to Get Amenoma Kageuchi: Guide to Old Stone Slate Locations in Genshin Impact
Overwatch 2 Season 7 Hero Updates: Exciting Changes Await Competitive Gamers