The North Carolina Senate unanimously passed legislation Tuesday that would increase punishments for intentionally damaging utility equipment after substation shootings in Moore County cut power to 45,000 homes and small business for several days last year.
Senators on Tuesday opted to tack on new cybersecurity safeguards before sending the bill to the House.
The proposal would create a new statute making it a high-grade felony to purposefully damage or attempt to damage an energy facility, including those that transmit or distribute electricity or fuel, and any associated hardware, software or digital infrastructure.
Sen. Tom McInnis, a Moore County Republican and primary sponsor, described statewide efforts to restore power to his district last December as residents struggled to stay warm and healthy.
Attacks have persisted in North Carolina after the Moore County shootings, he said, noting a January substation attack in Randolph County. The Carolinas and Pacific Northwest have become hotspots for attacks on critical infrastructure in recent years.
NORTH CAROLINA SUPREME COURT USES NEW REPUBLICAN MAJORITY TO REHEAR ARGUMENTS IN REDISTRICTING CASE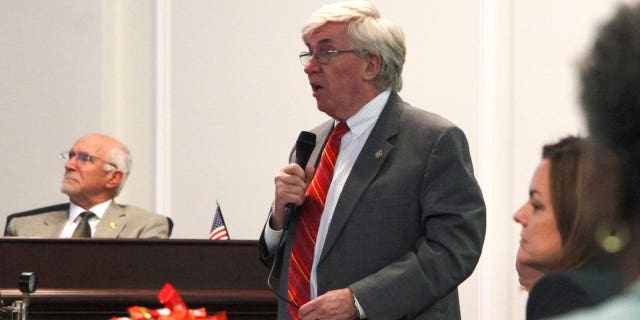 CLICK HERE TO GET THE FOX NEWS APP
"This bill will help deter anyone considering such an attack and harshly punishing anyone who commits these crimes," McInnis said on the Senate floor. "We must send a message to the would-be bad actors that these attacks will not be tolerated and the perpetrators will be held responsible for the chaos and damage they create."
The proposal would partially replace an existing state law that makes utility damage a misdemeanor without jail time on a first offense.
Someone with no criminal history could serve just over six years in prison and face up to $250,000 in fines, according to a summary generated by the General Assembly's nonpartisan staff. A person with a lengthy criminal record could receive a longer sentence. If the damage results in death, the offense would be punishable by up to 13 years in prison for those without a prior conviction, and just over 16 years for those with a criminal record.
A person who is injured or whose property is damaged by a utility attack could sue the perpetrator to cover the cost of related expenses. Senators adopted an amendment on Tuesday to lift a cap on the punitive damages someone may seek.