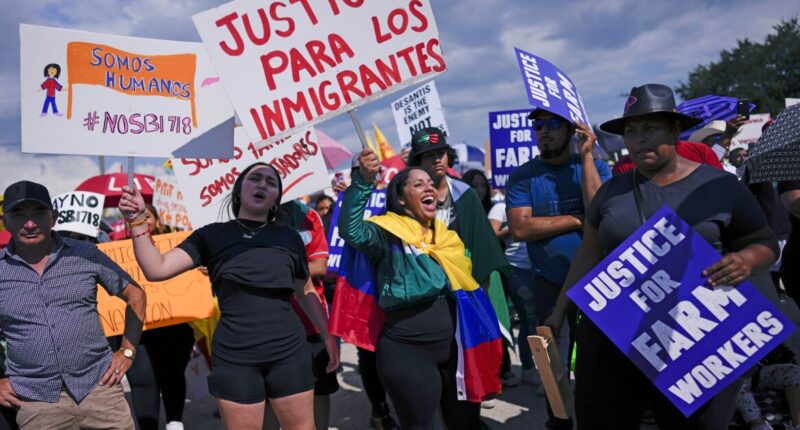 DENVER — Die-hard Denver Nuggets fans are packing up for Game 3 of the NBA Finals and heading to Miami. But they'll be traveling to the Sunshine State amid multiple travel advisories issued in the past couple of months by civil rights groups over what they say are "hostile" laws.
The NAACP issued a travel advisory for Florida last month. It's in direct response to laws pushed by Governor Ron DeSantis that limit or restrict the teaching of an AP course on African American studies and critical race theory and defunds diversity, equity and inclusion programs on college campuses.
"All of the data that we've ever seen on studies like this show that there is an improvement, and there's a value by having a more inclusive and diverse room. So to go backward on that is really, really hard to understand the why," Joshua Jackson with the Rocky Mountain NAACP said.
The NAACP also distributed 10,000 banned books to 25 predominantly Black communities in Florida in response to those laws.
LGBTQ groups have also issued a travel advisory for the state because of laws targeting LGBTQ subjects in education and restrictions on reproductive rights. The League of United Latin American Citizens issued a similar warning in response to a new immigration law in Florida.
Nuggets fans prepare to travel to Florida amid travel advisory
"We believe Florida has committed the cruel and unjust use of immigrants as political pinatas to get votes," Domingo Garcia with the League of United Latin American Citizens said.
A spokesman for the governor's office on Thursday told the Associated Press that said the new law targets illegal immigration, not those who are in the U.S. legally.
"The media has been deliberately inaccurate about this distinction between legal and illegal immigration to create this very sort of outrage based on a false premise," said Jeremy Redfern, press secretary for DeSantis' office. "Any business that exploits this crisis by employing illegal aliens instead of Floridians will be held accountable. Every country defends its borders with a sovereign right to do so."
DeSantis launched a campaign for the 2024 GOP presidential nomination last month. These groups are hoping these advisories will raise awareness to what they see as regressive laws.
"These are dangerous times. What we're seeing is a full attack through legislation and what we've also seen is this governor be successful in doing that in his home state. So now we have to consider what kind of country we want to be for the future," Jackson said.
---
The Follow Up
What do you want Denver7 to follow up on? Is there a story, topic or issue you want us to revisit? Let us know with the contact form below.