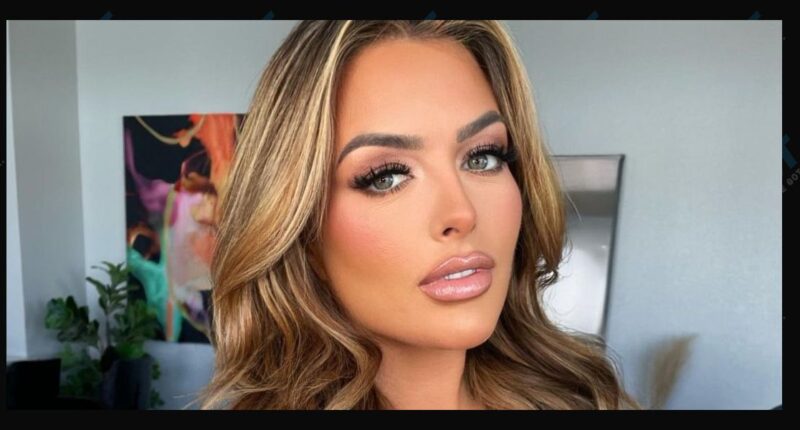 Former WWE star Mandy Rose, whose real name is Amanda Saccomanno, is stunning her Instagram followers by posing in a jean outfit.
Mandy Rose Is A 'Jean Baby'
The former WWE star captivated her Instagram followers by showing off her body, wearing nothing but denim.
She went braless as she covered her assets with a jean jacket while revealing her abs as she also wore a pair of low rise short shorts.
"Jean baby ?," she captioned the post.
Fans immediately took to the comments section, writing things such as "Wonderful girl wow" and "Denim?❤️".
"I love you so much Mandy Rose," another said.
While others wrote "MY SEXY GODDESS ?" and "Is this a preview of what to expect on your only fans. ?".
In December of last year, World Wrestling Entertainment, Inc. made headlines after they announced the release of Mandy Rose, one of the most popular WWE stars, from the company. The decision came after sensual photos of herself went viral. Those photos were of herself in the shower with her fiancé, Tino Sabbatelli, which can be looked at as R- or X-rated, and those began circulating the internet.
Mandy Rose On Life After The WWE
Now that she is no longer associated with the WWE, Mandy Rose is reflecting on her life, admitting, "It is a little weird; I'm not going to lie, especially, you know, the traveling and just constantly being on camera and available at any time. But now I feel so free."
"There's just this like freeing feeling, you know, in a good way," she continued. "I have all this spare time. I have all these opportunities that I work on, figure it out, you know, what's my next move? And just spending that quality time with, you know, my fiance with family. I can go up to New York whenever and see my family. So, it's just been nice."
"You know, for seven years, I've been very blessed and grateful for everything the last seven years being in WWE. But, you know, it's just the traveling and the crazy on-call for anything; it's hard to plan trips and things because you always have to be available. So, that's the cool feeling I could say," the former WWE star added.
And while appearing on the "Tamron Hall" show, Mandy Rose commented on being let go from the WWE. "Losing the title was obviously a gut punch. I was so disappointed," she said before adding, "But at the end of the day my purpose was gone and that's where I felt lost and confused, because of all the hard work that I put into it. Driving home from that, there's a lot of things going through my mind."
"But at the end of the day, like I said, I love what I've done in WWE and I love the platform it presented me with," she continued to explain. "So I am forever grateful to them."
At this time, there is no word on if WWE will bring Mandy Rose back, but fans are still hopeful for her return one day.


Post source: The blast