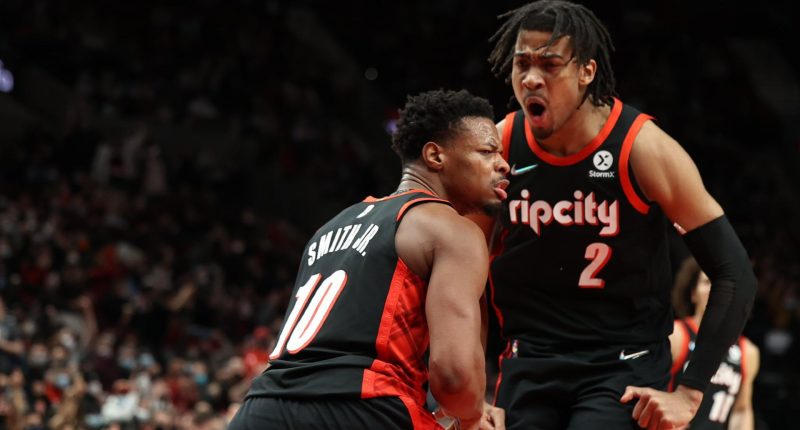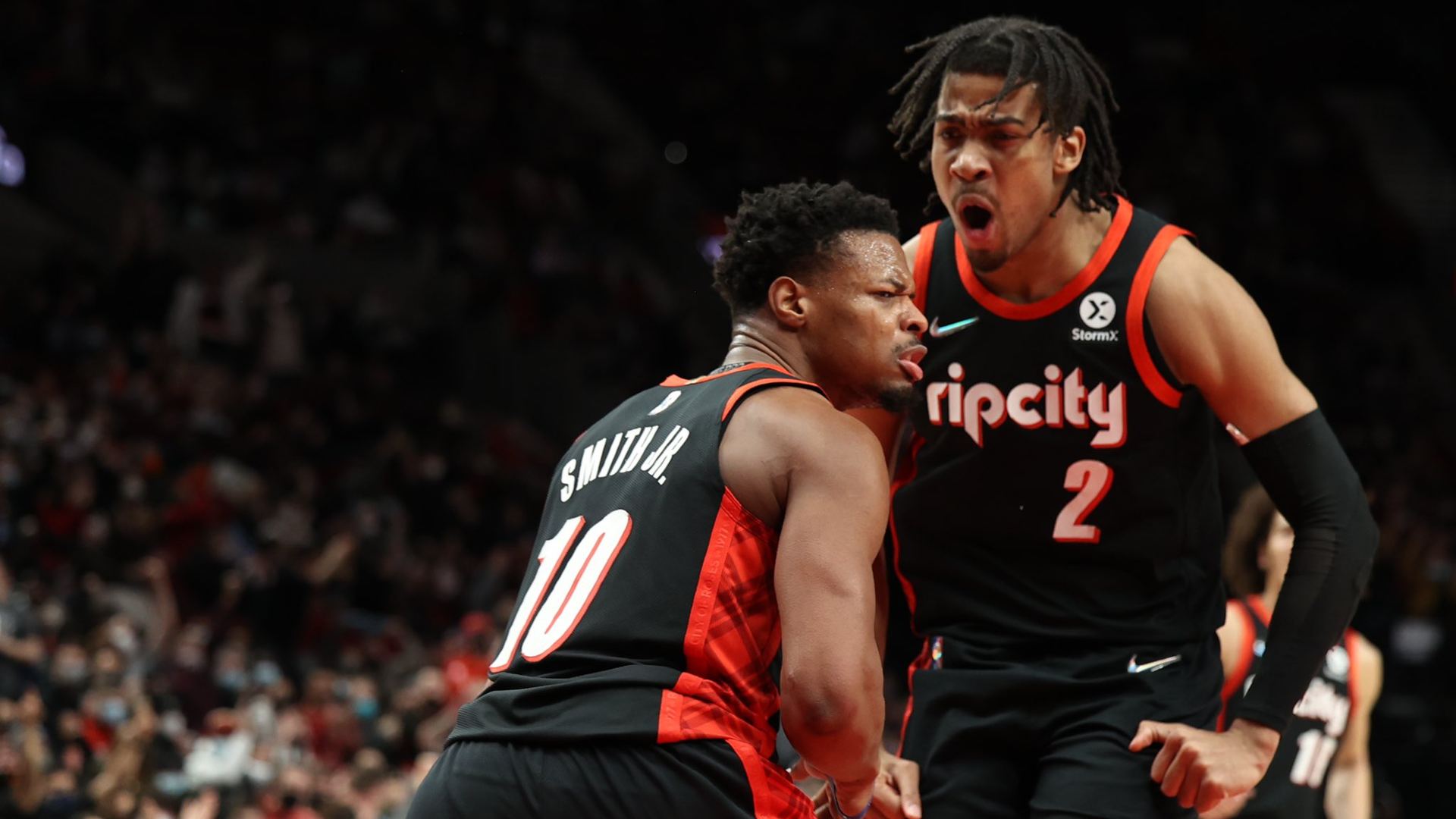 Portland Trail Blazers                                             
The Portland Trail Blazers will welcome the Chicago Bulls to Moda Center at the Rose Quarter for an NBA game on Friday. The Portland Trail Blazers won 115-127 in their last game over the Jazz. Damian Lillard scored 30 points, rookie Shaedon Sharpe had a career-high 24 and the Portland Trail Blazers beat the Utah Jazz 127-115 on Wednesday night to stop a six-game losing streak.
Trendon Watford added a season-best 21 points for the Blazers. Portland used a 9-0 run, sparked by Kevin Knox III's alley-oop layup midway through the fourth quarter, to pull away. Lillard capped the spurt with a layup to make it 113-100 with 5:51 to play, and the Jazz never got it back under single digits. "What stands out is Shaedon — his game was incredible — and Trendon continues to be consistent," Portland coach Chauncey Billups said. "I liked everything from the team tonight."
The Trail Blazers (32-40) won three of four against Utah (35-37) this season but are a long shot to make the play-in tournament as they are still three games behind the Jazz for the No. 10 spot in the Western Conference standings. "We have played well in parts of all these games (we lost), but in this league you can't have lows like we've had," Lillard said. "Tonight we played a complete game."
Chicago Bulls
The Chicago Bulls on the other hand lost 91-116 against the 76ers in their last game. Bulls star DeMar DeRozan departed in the third quarter with a right quad strain. DeRozan, who scored 25 points in the prior game, had a season-low four points on 0-for-7 shooting. "I think he's feeling OK. It's just something that kind of comes and goes," Bulls center Nikola Vucevic said. "He didn't want to force it too much." Coby White scored 19 points for Chicago, and Zach LaVine had 16. 
The Bulls (34-38) had won five of six in one of their best stretches in a largely disappointing season. They remain in 10th in the East, holding onto the last spot for the conference's play-in tournament. "We didn't make shots early on, and before you know it, it's 23-1," LaVine said. "Against a team like that, against that deficit, it's going to be tough to crawl back out."
After the shaky start, Chicago closed within 36-26 on White's 3-pointer early in the second quarter. But Philadelphia pulled away again before halftime. Maxey, Harris and Melton each hit a 3 to help the Sixers to a 76-48 lead at the break. Philadelphia shot 62% (26 for 42) from the field in the first half, including 12 for 22 from 3-point range. "I thought we made the right plays," Embiid said. "Guys made shots, and it's fun playing that way, when the ball moves and finds the right guys, and guys step up and then make shots."
Probable Lineup
Portland Trail Blazers: Trendon Watford, Matisse Thybulle, Jusuf Nurkić, Shaedon Sharpe, Damian Lillard
Chicago Bulls: DeMar DeRozan, Patrick Williams, Nikola Vucevic, Zach LaVine, Patrick Beverley
Injury Report
Portland Trail Blazers: Nassir Little, Jerami Grant, Jusuf Nurkic, Anfernee Simons , Damian Lillard, Ibou Badji, Justise Winslow
Chicago Bulls: Alex Caruso, Javonte Green, DeMar DeRozan, Lonzo Ball, Justin Lewis
Portland Trail Blazers vs Chicago Bulls Schedule
The game between the Portland Trail Blazers and Chicago Bulls will take place at Moda Center at the Rose Quarter on Friday, March 24 at 10:00 PM ET.
Where to watch the Portland Trail Blazers vs Chicago Bulls?
The match between the Portland Trail Blazers and Chicago Bulls will be telecast live on NBC Sports Chicago, Root Sports Northwest.
| | | |
| --- | --- | --- |
| Country | Channel | Date and Time |
| United States | NBC Sports Chicago, Root Sports Northwest. | March 24 (10:00 PM ET) |
Get the latest from Sportslumo.com by following us on Instagram, Twitter, and YouTube.