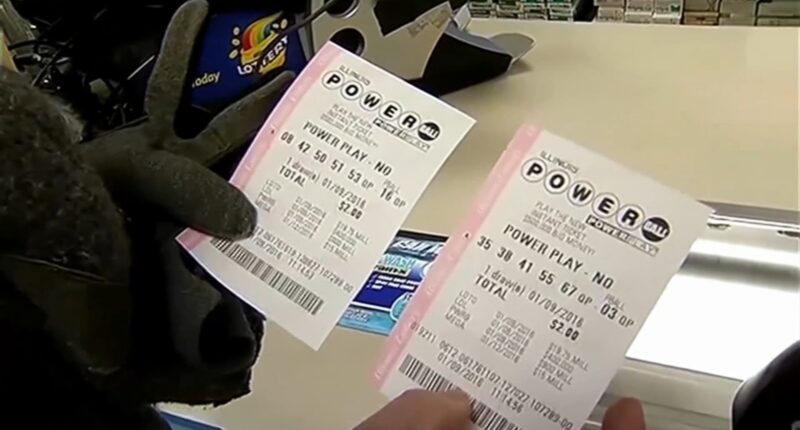 Tuesday, September 26, 2023 10:06AM
DES MOINES, Iowa — There were no lucky winners for Monday's Powerball grand prize.
That means the jackpot has now reached an estimated $835 million. That comes with a cash option of $390.4 million.
The winning numbers for Monday were: 10, 12, 22, 36, 50 and 4.
RELATED: What to consider if you win the lottery
The next drawing is Wednesday.
The odds of winning the top Powerball prize are 1 in 292,201,338.
Retailers that sell winning Powerball tickets receive a bonus of 1 percent of the prize amount.
10 biggest Powerball, Mega Millions jackpots won in US lottery history: LIST
Winners have one year from the date of the winning draw to claim their prize.
Powerball tickets are $2 per play. Tickets are sold in 45 states, the District of Columbia, Puerto Rico and the U.S. Virgin Islands.
SEE ALSO: Why does the Powerball jackpot get so high?
Copyright © 2023 WLS-TV. All Rights Reserved.


Post source: Abc7chicago