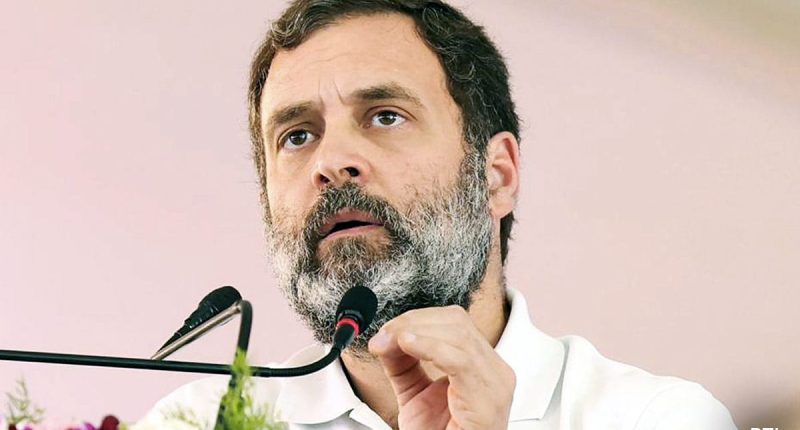 New Delhi:
Congress leader Rahul Gandhi, in his first reaction after he was disqualified as a member of parliament today, said he is "ready to pay any cost". The move came a day after his conviction in a defamation case for a remark seen as an insult to Prime Minister Narendra Modi.
"I am fighting for the voice of India. I am ready to pay any price," he tweeted in Hindi.
मैं भारत की आवाज़ के लिए लड़ रहा हूं।

मैं हर कीमत चुकाने को तैयार हूं।

— Rahul Gandhi (@RahulGandhi) March 24, 2023
The former Congress President was expelled from the lower house of the Parliament on Friday after he was sentenced to two years of prison in a 2019 defamation case. 
The Lok Sabha Secretariat also declared his constituency in Kerala's Wayanad vacant. The Election Commission can now announce a special election for the seat. Mr Gandhi will get a month to vacate his government bungalow in Delhi.
The Congress alleged a 'conspiracy' behind the move, claiming Mr Gandhi was being silenced as he was posing tough questions to the government. The BJP called the move 'lawful, and said an independent court had given the verdict on his remark, where they claim he insulted the entire Other backward Classes (OBC) community.
The 52-year-old was convicted by a court and sentenced to prison for two years in Gujarat on Thursday for a 2019 speech in which he linked PM Modi's last name with two fugitive businessmen, remarking how the "thieves" shared the same last name.
The court also granted him bail and suspended the sentence for 30 days to allow him to appeal to a higher court. But according to the law, any MP convicted of a crime and sentenced to at least two years in jail stands to be disqualified.
The move has caused a huge outcry, with leaders of several opposition parties, including some who don't share friendly relations with the grand old party, expressing shock and decrying the "murder of democracy". Some called it a dictatorial move.
Rahu Gandhi's team has said they will challenge the verdict in a higher court. If the order is not cancelled, Mr Gandhi will not be allowed to contest elections for the next eight years.




Post source: Ndtvnews