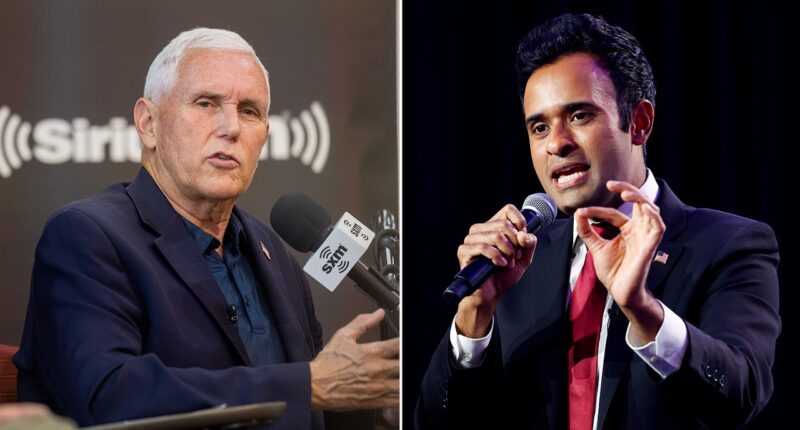 The trolling of former Vice President Mike Pence by Republican presidential candidate Vivek Ramswamy's campaign was called out by X on Monday after the social media giant added a "community note" to the latter's claim that the former was "copying" one of his "revolutionary ideas."
"Hey [Mike Pence]. You get an 'F' for copying [Vivek Ramaswamy's] homework. While imitation is the sincerest form of flattery, it's not cool to rip off his revolutionary ideas and pawn them off as your own. Don't blame you. Vivek is super smart. [Harvard] and [Yale Law School] degrees," the Ramaswamy campaign's war room wrote over the weekend in response to Pence vowing to "shut down the Department of Education."
However, the X note pointed to former President Ronald Reagan as the one who originally called for the shutting down of the Education Department during his 1982 State of the Union speech. According to the Annenberg Public Policy Center of the University of Pennsylvania, cited by X in its note, Reagan said he believed "decisions about education should be made at the local level and that the federal government should play only a minor role in the nation's schools."
FORMER SPECIAL FORCES SOLDIER LAUNCHES CAMPAIGN IN VIRGINIA TO FLIP SWING HOUSE SEAT FROM DEMOCRATS
In its post roasting Pence, the Ramaswamy campaign pointed to a separate X post by Ramaswamy from Feb. 28 with a promise to shut down the Education Department, well before Pence began pushing the policy as part of his own presidential campaign, which he didn't launch until June.
Pence made the policy promise just days after Ramaswamy had given a speech to the America First Policy Institute detailing his own plan for shutting down the Education Department in what his campaign told Fox News Digital was given with "unprecedented detail."
EX-DHS AGENT WHO INSPIRED 'SOUND OF FREEDOM' 'SERIOUSLY CONSIDERING' RUN FOR ROMNEY'S SENATE SEAT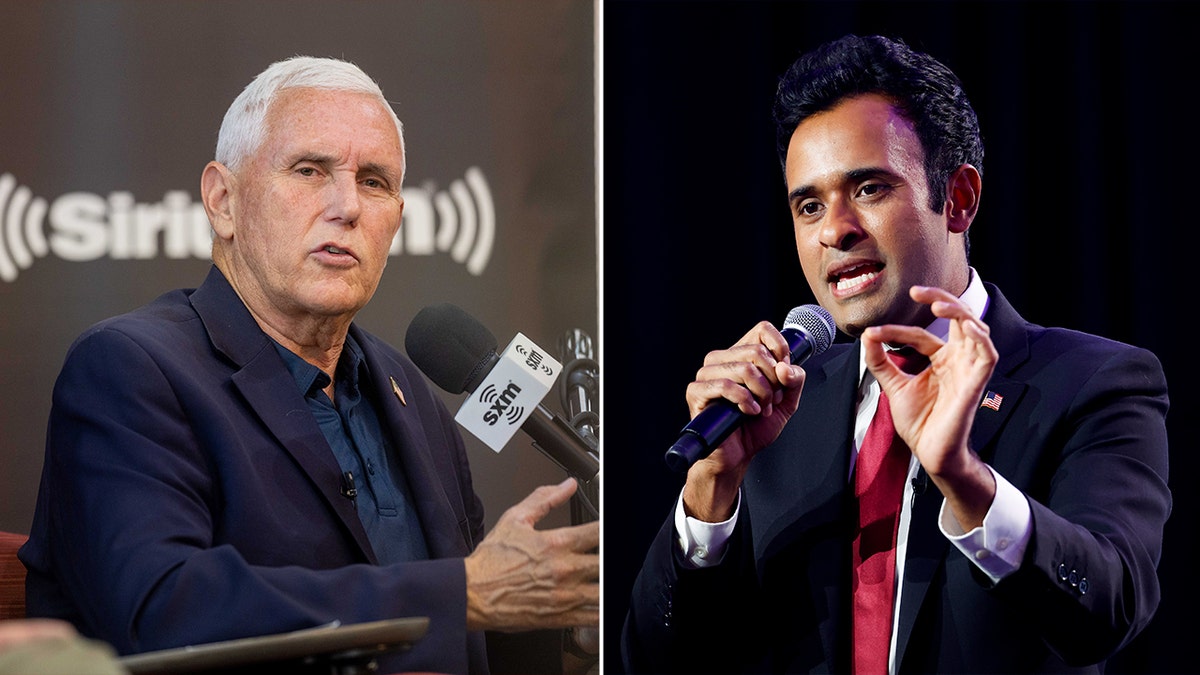 A spokesperson for the Ramaswamy campaign told Fox that Republican calls to end federal agencies, such as the Education Department, weren't new, but that the level of detail Ramaswamy has been offering on the campaign trail was something that was so far unseen.
CLICK HERE TO GET THE FOX NEWS APP
Fox has reached out to the Pence campaign for comment.