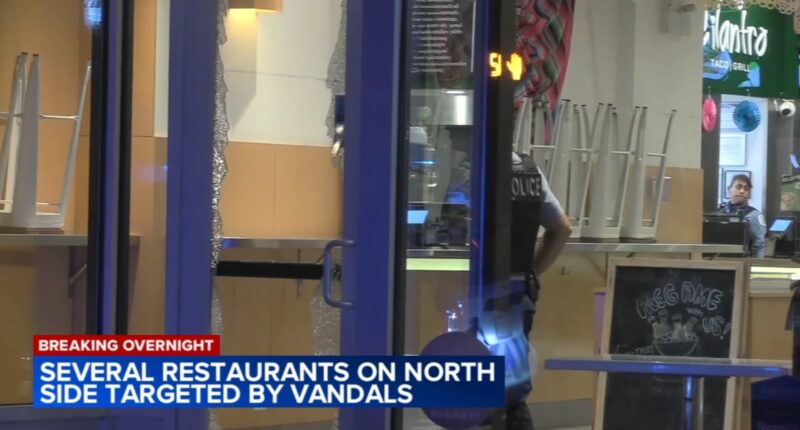 Monday, September 25, 2023 10:18AM
CHICAGO (WLS) — Several restaurants were burglarized or damaged Monday morning along Lincoln Avenue, Chicago police said.
Each of the restaurants had their windows broken with a rock and many of the break-ins involved multiple male suspects using a black Kia sedan.
The burglars targeted the Cilantro Taco Grill in the 2200-block of Lincoln Avenue, Left Coast Food and Juice in the 2900-block of Lincoln Avenue and the Daily Grill in the 4500-block of Lincoln Avenue. Police did not say if anything was taken from the Daily Grill, but the front glass was smashed by a rock, police said.
In addition to those locations, a fourth spot was targeted in the 2200-block of North Orchard just after 2 a.m.
Police said the burglars took money from a cash drawer and got away with black Kia sedan. Police have not said if the crimes are related.
INTERACTIVE SAFETY TRACKER Track crime and safety in your neighborhood
Copyright © 2023 WLS-TV. All Rights Reserved.


Post source: Abc7chicago