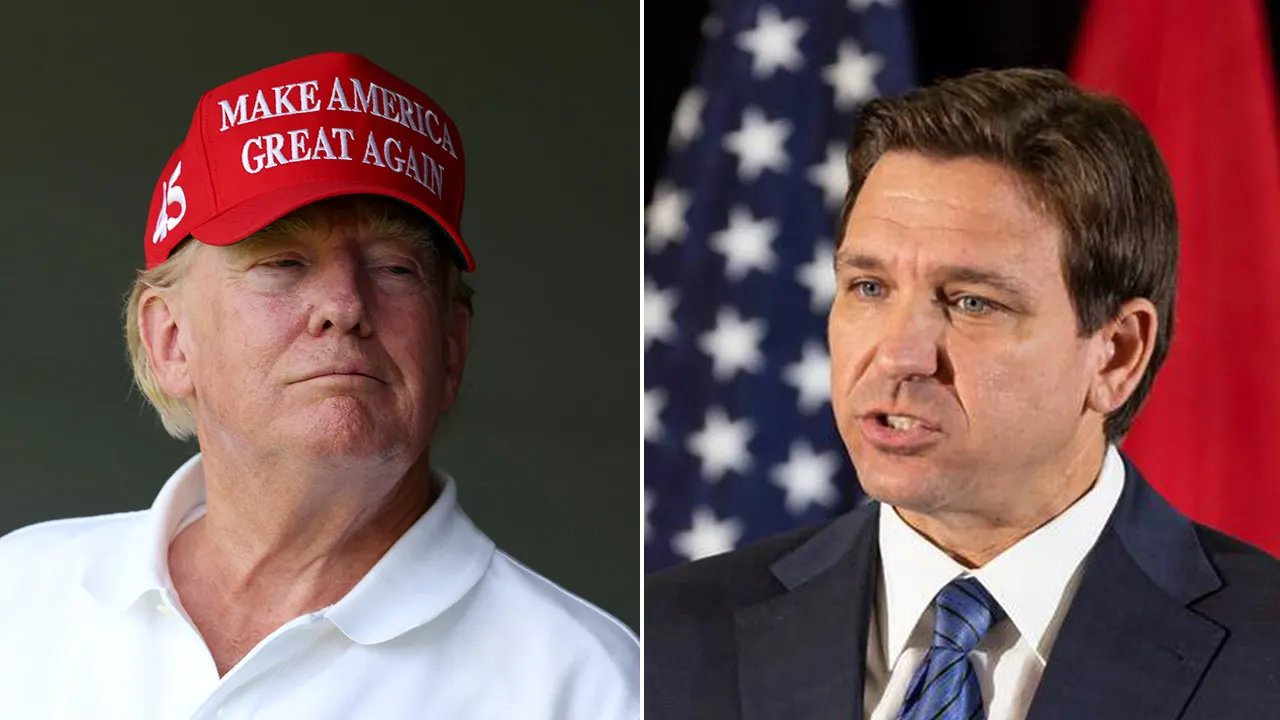 [ad_1]

Florida Gov. Ron DeSantis said in a recent interview that former President Donald Trump's allegations about crime purportedly soaring in the Sunshine State were "delusional." 
"Florida's crime rate is at a 50-year low. That's just a fact, and it hit a 50-year low during my administration," DeSantis said during an interview on "The Ben Shapiro Show" Friday. "It's hit a 50-year low while crime has been spiking in other places around the country." 
"One of the main reasons families have moved to Florida since I've been governor is because of public safety, because they know we're a law-and-order state. So that's delusional to say that somehow Florida, you know, has bad crime," DeSantis continued. "You can see that in the migration patterns. People are leaving high crime areas, and they're coming here. When the Floyd riots were going on in Minneapolis, I called out the National Guard in Florida immediately. I had state law enforcement deployed. We worked with our local partners. And we said very clearly, 'You're not burning cities down here. We'll put a stop to it if it happens.' And sure enough, it didn't end up happening." 
In a TRUTH Social post in March, Trump went after DeSantis on crime and COVID-19. 
DESANTIS ARGUES ATTACKS BY TRUMP SHOW 'HE UNDERSTANDS I'M THE CANDIDATE WHO CAN BEAT HIM'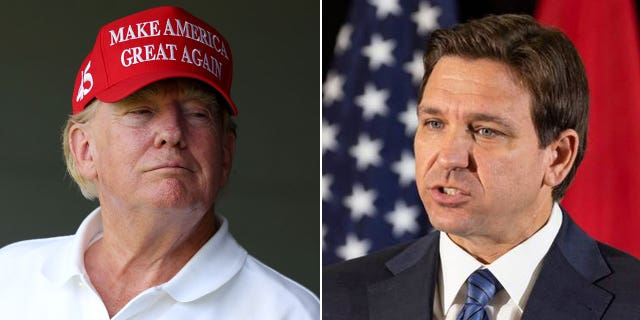 "Remember, I left that decision up to the Governors! For COVID Death Rates Per State, Ron, as Governor of Florida, did worse than New York," Trump wrote on March 22. "In Education, Florida ranks among the worst in the Country and on crime statistics, Florida ranked Third Worst in Murder, Third Worst in Rape, and Third Worst in Aggravated Assault. For 2022, Jacksonville was ranked as one of the Top 25 Major Crime Cities in the Country, with Tampa and Orlando not doing much better…" 
DeSantis said Florida also enacted legislation to crack down on rioters with tougher penalties and prevent local governments from defunding the police. 
By contrast, DeSantis noted that the Trump administration approved the First Step Act, or what he described as the "jailbreak bill." Trump signed the bipartisan criminal justice measure that expanded early release programs and modified sentencing laws in 2018 amid urging from his son-in-law Jared Kushner. But according to the New York Times, DeSantis and allies considered the bill a point of political weakness for Trump and have planned to center on the matter amid the 2024 GOP nomination fight. 
RON DESANTIS SIGNS BILL CHANGING RESIGN-TO-RUN LAW, CLEARING ANY HURDLES FOR 2024 RACE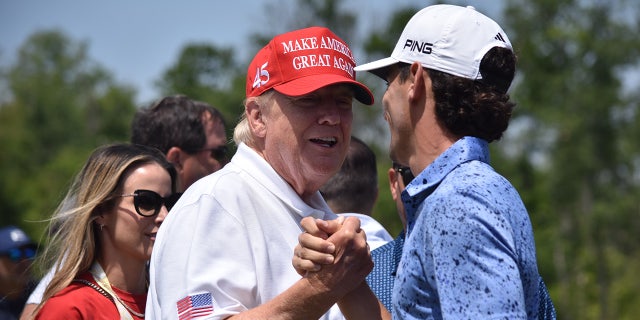 "It has allowed dangerous people out of prison who have now re-offended and really, really hurt a number of people," DeSantis told Shapiro on Friday. "So one of the things that I want to do as president is go to Congress and seek the repeal of the First Step Act. If you are in jail, you should serve your time, and the idea that they're releasing people who have not been rehabilitated early so that they can prey on people in our society is a huge, huge mistake." 
DeSantis also defended his own record on COVID-19, while ridiculing Trump for following the mandates recommended by Dr. Anthony Fauci. 
"I think the fact that President Trump gave Anthony Fauci a presidential commendation on Trump's last day in office, that was gut punch to millions of people around this country who were harmed by the president's lockdowns," DeSantis said.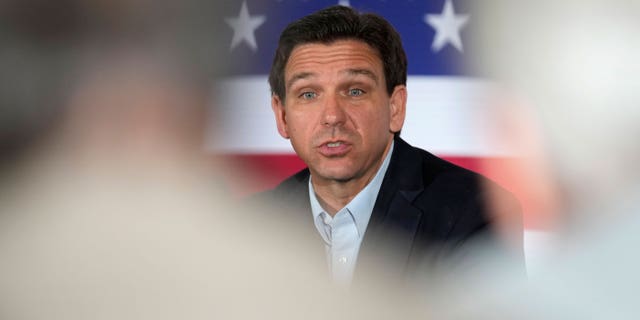 CLICK HERE TO GET THE FOX NEWS APP
"I think it's interesting because he's been attacking me by moving left," DeSantis added, noting how Trump has been criticizing the Florida governor for opposing a congressional amnesty bill for illegal immigrants and voting against an omnibus spending package. 
"I think it's odd that he's doubling down on those positions because those were instances in which his actions did not match his campaign rhetoric," DeSantis said. 
[ad_2]

Fox News