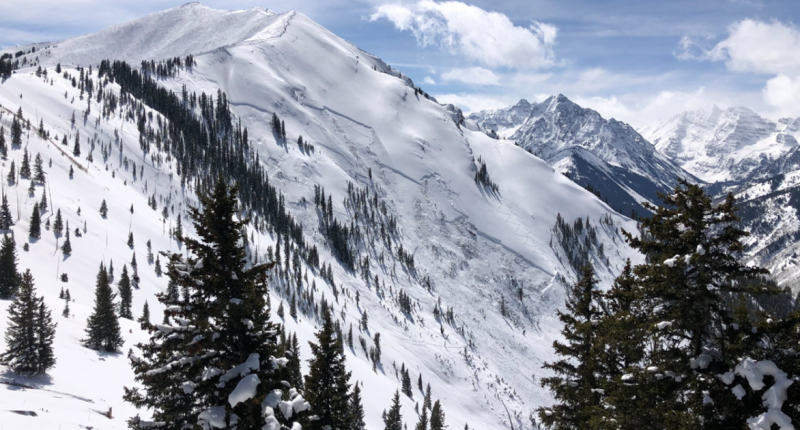 DENVER — Search and rescue efforts are underway near Aspen after a large avalanche was triggered Sunday outside the ski area boundary of Aspen Highlands.
At least one person was killed in the slide, according to the Pitkin County Sheriff's Office.
The sheriff's office said early reports indicate multiple skiers may have been caught in the avalanche. They later reported at least three people were buried, with two able to extricate on their own.
The slide occurred on a northerly slope in the Maroon Bowl area of Highland Peak, according to the Colorado Avalanche Information Center.
The sheriff's office said deputies and Mountain Rescue Aspen were actively organizing a response to the incident.
This is the second fatal avalanche in Colorado this weekend. On Friday, a man was killed and two others were rescued after an avalanche in upper Rapid Creek, southwest of the town of Marble in Gunnison County.
This is a developing story and will be updated when more information is released.
---
The Follow Up
What do you want Denver7 to follow up on? Is there a story, topic or issue you want us to revisit? Let us know with the contact form below.
xfbml : true, version : 'v2.9' }); }; (function(d, s, id){ var js, fjs = d.getElementsByTagName(s)[0]; if (d.getElementById(id)) {return;} js = d.createElement(s); js.id = id; js.src = "https://connect.facebook.net/en_US/sdk.js"; js.async = true; fjs.parentNode.insertBefore(js, fjs); }(document, 'script', 'facebook-jssdk'));