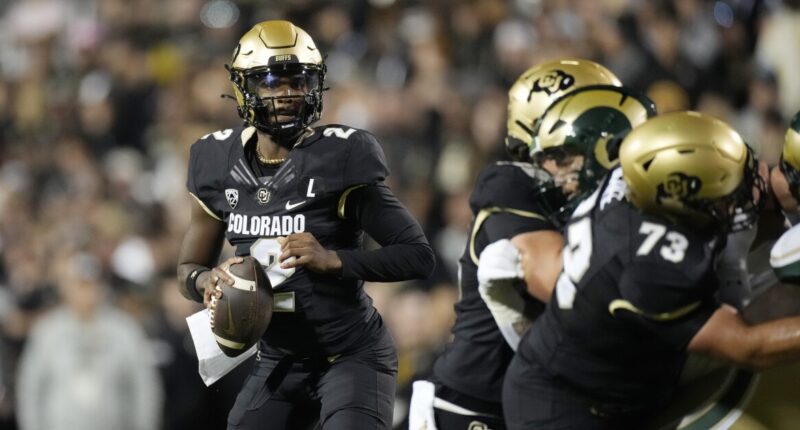 Colorado quarterback Shedeur Sanders had a simple explanation for the 98-yard drive that tied the Rocky Mountain Showdown at 28 with 36 seconds to play:
"Brady mode. That's it. Simple."
It took 90 seconds for Sanders and the Buffs to march 98 yards on seven plays, capped by a 45-yard touchdown pass to Jimmy Horn Jr. Michael Harrison snagged a two-point conversion to knot things up at 28.
Colorado would win a double-overtime thriller, 43-35.
Sanders, of course, is referring to NFL great Tom Brady, who has served as a mentor to Sanders during his collegiate career and who Sanders said "texts him after every game."
Sanders joined ESPN's postgame coverage – donning his dad's signature shades following this week's kerfuffle sparked by CSU coach Jay Norvell – to talk about the win.
"If [Brady] can do it, I know I can do it. We're just alike," Sanders said.
"They left too much time [on the clock] out there."
Brady not only has seven Super Bowl rings to his name, but is also the NFL's all-time leader in both fourth-quarter comebacks (46) and game-winning drives (58).
Sanders was bottled up in the first half, throwing for just 64 yards and recording his first interception of the year. He threw for 284 yards and three scores in the second half and overtime.