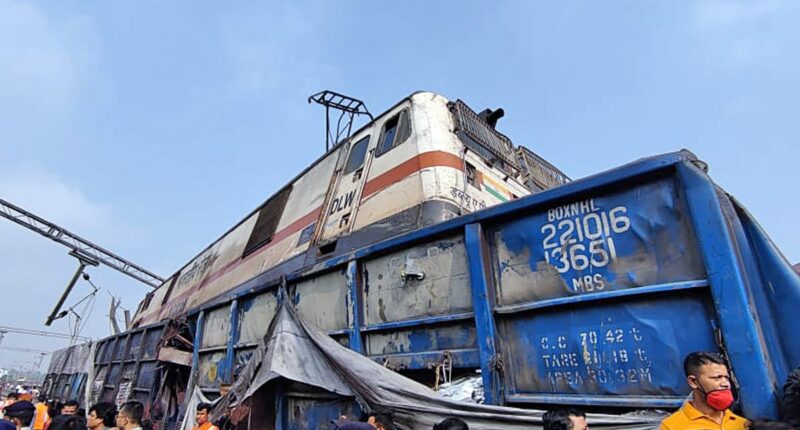 New Delhi:
The Central Bureau of Investigation (CBI) has taken over the investigation into the horrific 3-train crash on Friday in Odisha's Balasore that killed 278. The CBI probe team arrived at the accident site in Balasore on Tuesday morning and took over the investigation from Odisha police.
The Odisha police have filed a case with charges of "causing death by negligence and endangering life" in the train accident.
The CBI stepping in is a significant move as officials say only a detailed probe by a top agency can establish criminal tampering, if any, with the point machine or the electronic interlocking system, or if the train changed tracks due to reconfiguration or a signaling error.
Railway officials had earlier indicated that possible "sabotage" and tampering with the interlocking system, which detects the presence of trains, led to the accident involving the Shalimar-Chennai Central Coromandel Express, the Bengaluru-Howrah Superfast Express, and a goods train.
The crash, involving two passenger trains and a goods train, killed 278 people and injured more than 800.
The railways said that according to the initial investigation, the accident was the result of a signalling problem and there was no collision.
Some railway experts have, however, questioned whether Coromandel Express may have hit the goods train directly inside a "loop line".
A "loop line" divides from the main railway tracks and returns to the mainline after some distance, which helps manage busy rail traffic.
Visuals show the Coromandel Express' engine resting on top of the goods train, indicating a straight collision.
The CBI inquiry will focus on answering all queries regarding the accident, the worst in the country in the last two decades. Government sources have said all angles will be investigated, including mechanical error, human error, and sabotage.
On Saturday, Prime Minister Narendra Modi said that strictest action will be taken against those found guilty.


Post source: Ndtvnews