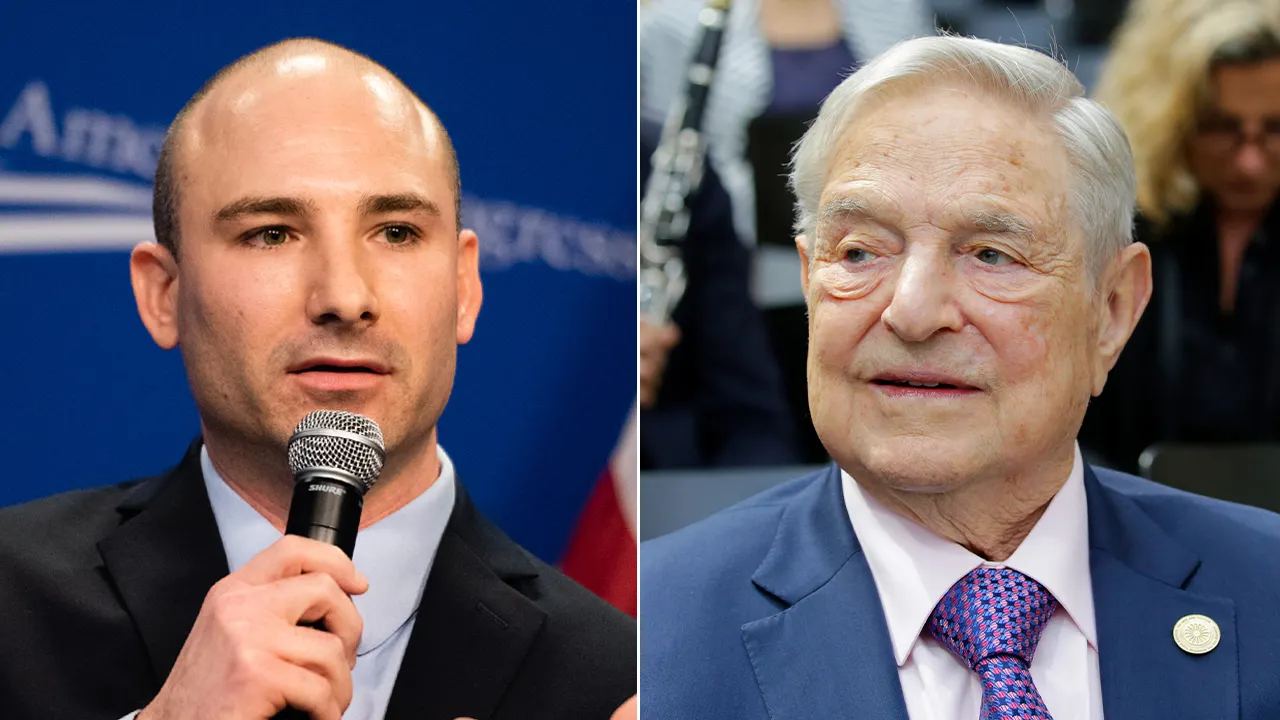 A Virginia prosecutor who has received significant boosts from billionaire George Soros is facing accusations of accepting thousands of dollars in campaign contributions from an alleged foreign national, which a spokesperson for the donor denies.
Virginians for Safe Communities wrote to the state's attorney general, Jason Miyares, and its board of elections, calling for an investigation into a $5,000 May donation from an individual named Merck Mercuriadis to Fairfax County Commonwealth's Attorney Steve Descano's campaign.
Within its letter, Virginians for Safe Communities says that Mercuriadis, who founded Hipgnosis Songs Fund and has managed famous musicians ranging from Guns N' Roses to Beyoncé, is a music executive "who has had his personal and business life publicly detailed in profiles in the New York Times, Rolling Stone, and other publications" and that his "legal residency and citizenship are repeatedly referenced as British and/or Canadian."
SOROS-BACKED GROUP PARTNERS ON 'ABOLITION SCHOOL' TO TRAIN ACTIVISTS TO ERADICATE POLICE, PRISONS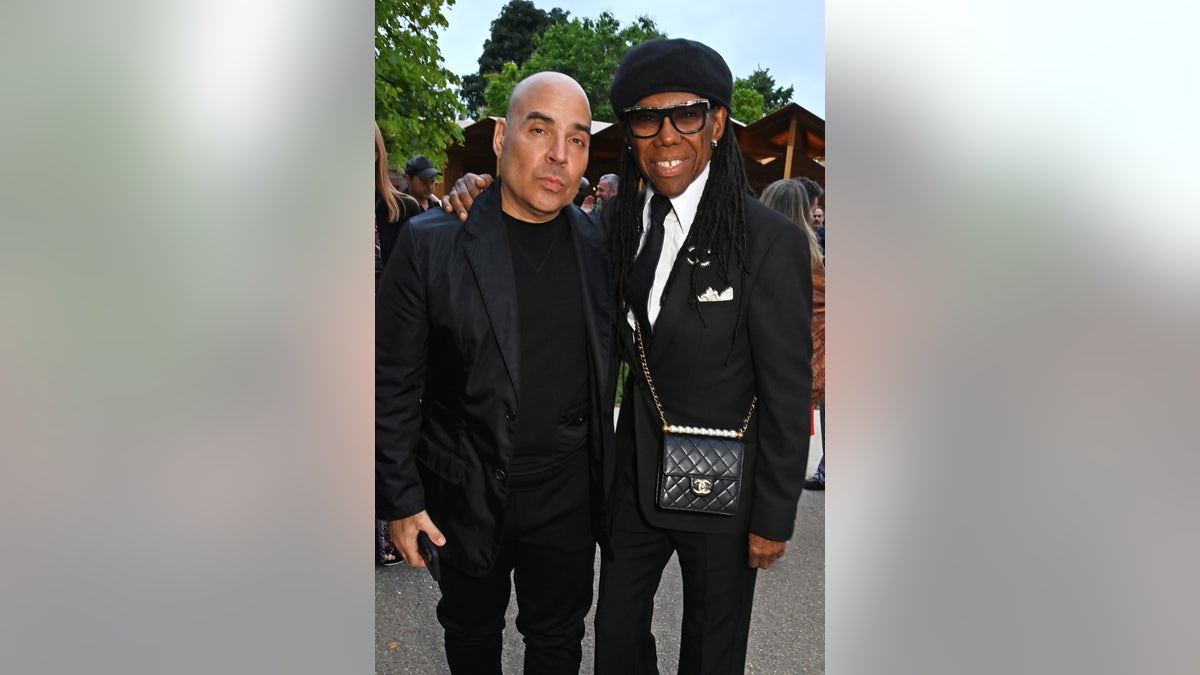 Mercuriadis' donation to Descano, which came shortly before his reelection in June, reports his address as being in London within filings.  
"Mr. Mercuriadis is known to be a Canadian-born resident of the United Kingdom, listing a London UK address for himself and his employer," the group wrote in its letter. "His income is derived from his principal business which is a registered corporation in Britain."
"Further, Mr. Mercuriadis (or Mr. Descano's treasurer) listed his address as 'VA 99999' potentially circumventing a software block on receipt of a foreign-sourced contribution," the group continued. "It is highly likely, based on Mr. Mercuriadis' residency and business registration, that the contribution was drawn on a foreign bank account as well."
Foreign nationals cannot donate to federal, state or local elections. However, a spokesperson for Mercuriadis said he holds joint citizenship and lawfully contributed to the campaign.
GEORGE SOROS NONPROFITS GAVE TENS OF MILLIONS TO ANTI-POLICE GROUPS AND INITIATIVES IN 2021, TAX FORMS SHOW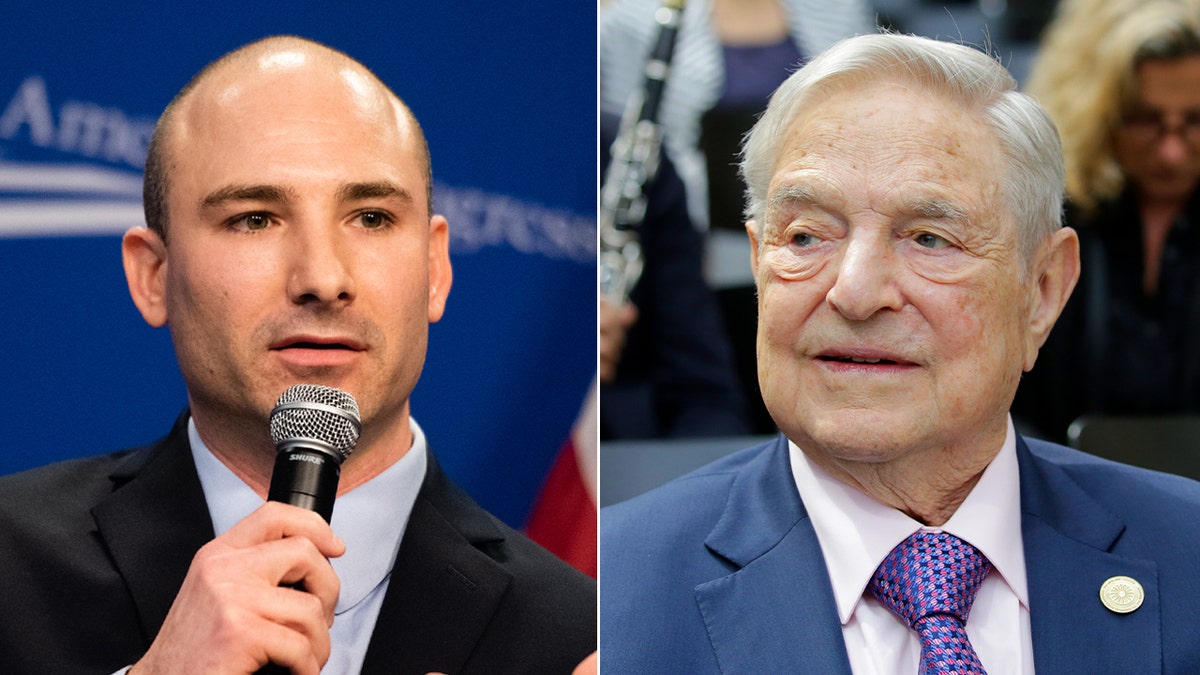 "Mr Mercuriadis has joint US – UK Citizenship and is fully entitled to make political donations," his spokesperson told Fox News Digital in a statement. "He is a strong believer in civic responsibility and regularly donates to a variety of good causes both political and non-political."
Virginians for Safe Communities also sent its letter to the Department of Justice and Federal Election Commission.
Descano is among the dozens of prosecutors nationwide who have received substantial boosts from George Soros' money. In recent years, the Justice and Public Safety PAC, which Soros funds, has put hundreds of thousands of dollars behind his candidacy.
CLICK HERE TO GET THE FOX NEWS APP
Descano's campaign did not respond to an inquiry on the Mercuriadis donation by publication.