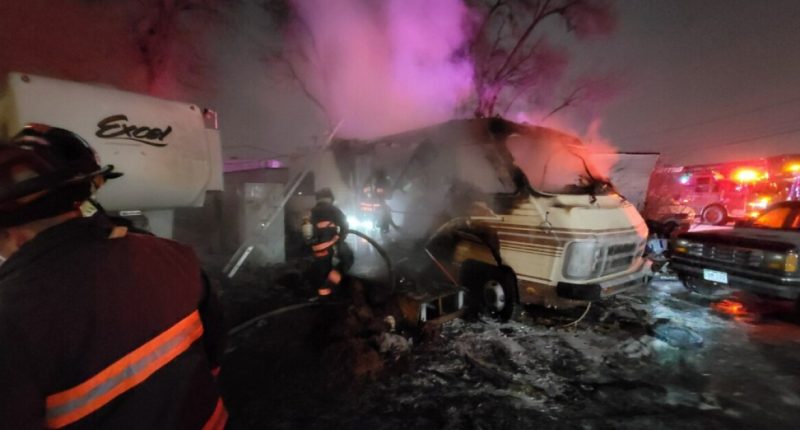 LAKEWOOD, Colo. — A RV is considered a total loss after it was engulfed in flames Monday evening.
West Metro Fire Rescue crews were called out to a structure fire at a mobile home park at 14th Avenue and Allison Street in Lakewood.
A space heater inside the RV sparked the fire, according to WMFR.
Two people were inside at the time and managed to escape. One did suffer minor injuries and was treated at the scene, WMFR said.
The family dog, a chihuahua, sadly was not able to escape.
Firefighters were able to keep the fire contained to the RV.
---
The Follow Up
What do you want Denver7 to follow up on? Is there a story, topic or issue you want us to revisit? Let us know with the contact form below.
xfbml : true, version : 'v2.9' }); }; (function(d, s, id){ var js, fjs = d.getElementsByTagName(s)[0]; if (d.getElementById(id)) {return;} js = d.createElement(s); js.id = id; js.src = "https://connect.facebook.net/en_US/sdk.js"; js.async = true; fjs.parentNode.insertBefore(js, fjs); }(document, 'script', 'facebook-jssdk'));