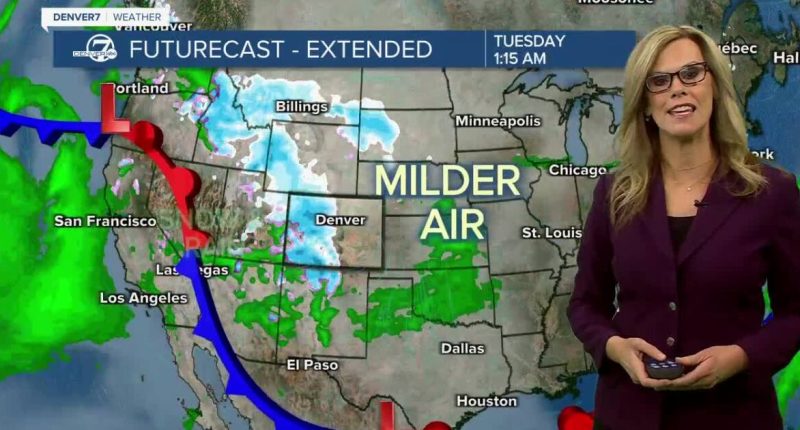 DENVER — Warmer weather moves in to round out the weekend. Expect highs in the low to mid-50s across the metro-area this afternoon.
If you're in the high country, we'll see drier weather on the high mountain passes through the day, with highs mainly in the 30s. There will be another chance of snow starting late tonight into Monday.
Spring officially starts on Monday! We'll see a nice warm up, with highs nearing 60 degrees and increasing cloud coverage. More mountain snow arrives Monday, with gusty winds and the slight chance for late-day showers across the plains.
Scattered showers will also be possible late Tuesday through Wednesday. Expect highs in the upper 50s through mid-week.
LEARN MORE: Hourly forecast | Radars | Traffic | Weather Page | 24/7 Weather Stream
Click here to watch the Denver7 live weather stream.
Denver7 Weather