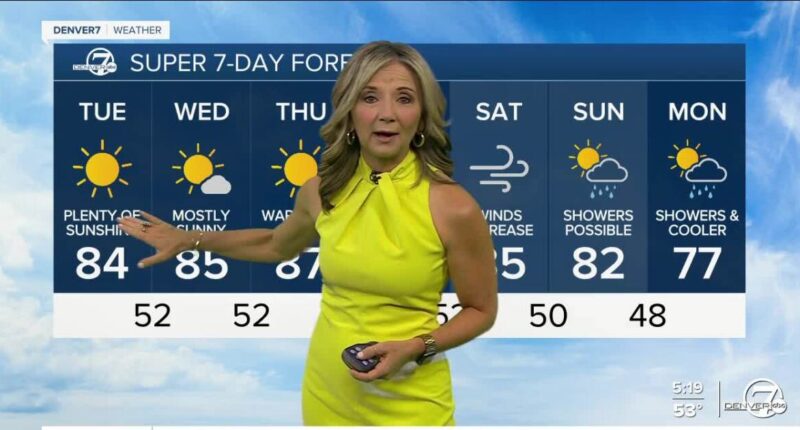 DENVER — It's a warm start to fall. We'll see lots of sunshine this week, and afternoon high temperatures will be about 5 to 10 degrees above normal.
Highs will climb into the mid 80s across the metro area, with 60s and 70s in the mountains. Expect clear skies and dry conditions statewide all day long.
Lows will fall to the upper 40s and 50s across the Front Range and plains early Wednesday morning.
Sunshine and high temperatures in the 80s for Denver all week long
It gets even warmer by midweek. We'll see highs in the mid to upper 80s on Wednesday and Thursday.
This quiet and dry weather pattern will remain in place through the end of the week. It looks like we'll see a slight cool down on Sunday, with a chance of showers.
The Aspen trees are changing colors – especially across northern and central Colorado, so the next couple of weeks will provide some very lovely scenes. Get out there and enjoy!
Local News
Leaf peeping in Colorado: What to expect and where to visit in the fall of 2023
12:50 PM, Aug 29, 2023
LEARN MORE: Hourly forecast | Radars | Traffic | Weather Page | 24/7 Weather Stream
Click here to watch the Denver7 live weather stream.
Denver7 Weather