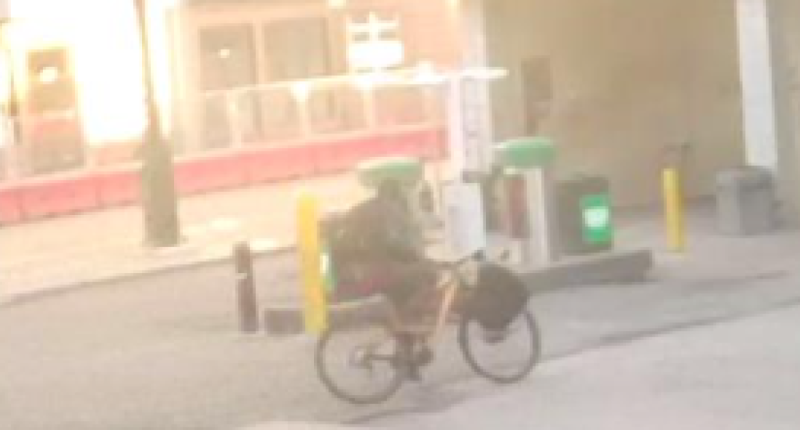 DENVER – A man was arrested in connection with a deadly shooting at a car wash on E. 6th Avenue and Santa Fe Drive in Denver, but police are asking for the public's help to find evidence that could help them in the homicide investigation.
Uriel Rios-Avila, 22, was arrested early Sunday after allegedly leaving the scene of the shooting at the Sinclair gas station and car wash, which occurred sometime around 7:39 a.m.
At the scene of the crime, responding officers found a dead man inside the driver's seat of a car that was parked in the car was of the gas station, according to an arrest affidavit in the case. The document states witnesses told them a woman with red hair was inside the vehicle when the victim was shot dead.
Later in the morning, at approximately 8:45 a.m., a woman reportedly walked up to the crime scene and said "she had personal knowledge of the shooting," arresting documents show, and said she could identify those involved in the shooting.
Surveillance video of the deadly shooting shows the victim – who has not been identified – arriving in his vehicle and pulling into a car was bay before Rios-Avila is seen riding up directly into the car was bay and shooting into the driver's side of the car. He then fled on his bicycle, the affidavit states.
The affidavit – which was heavily redacted by police – suggests the crime happened because the suspect and the victim were romantically involved with the same woman.
Police found the suspect and took him into custody at around 1:40 p.m. after he allegedly ran into a homeless camp and changed clothes twice. Investigators also said Rios-Avila tried to cut his hair to change his appearance and elude authorities.
He was questioned and taken to the Downtown Detention Center, where he was booked on first-degree murder charge.
In a Crime Alert bulletin, police said they are looking for the yellow bicycle, a backpack and a duffel bag the suspect was last seen leaving with.
Anyone with information regarding the homicide or the whereabouts of those missing items is asked to call Metro Denver Crime Stoppers at (720) 913-7867.
---
The Follow Up
What do you want Denver7 to follow up on? Is there a story, topic or issue you want us to revisit? Let us know with the contact form below.