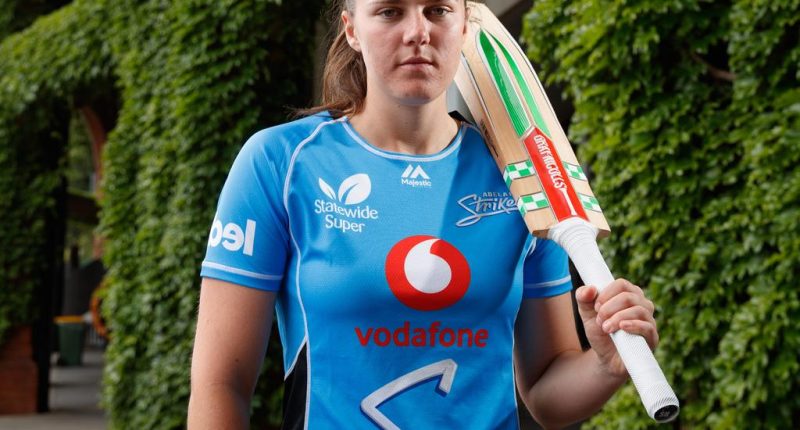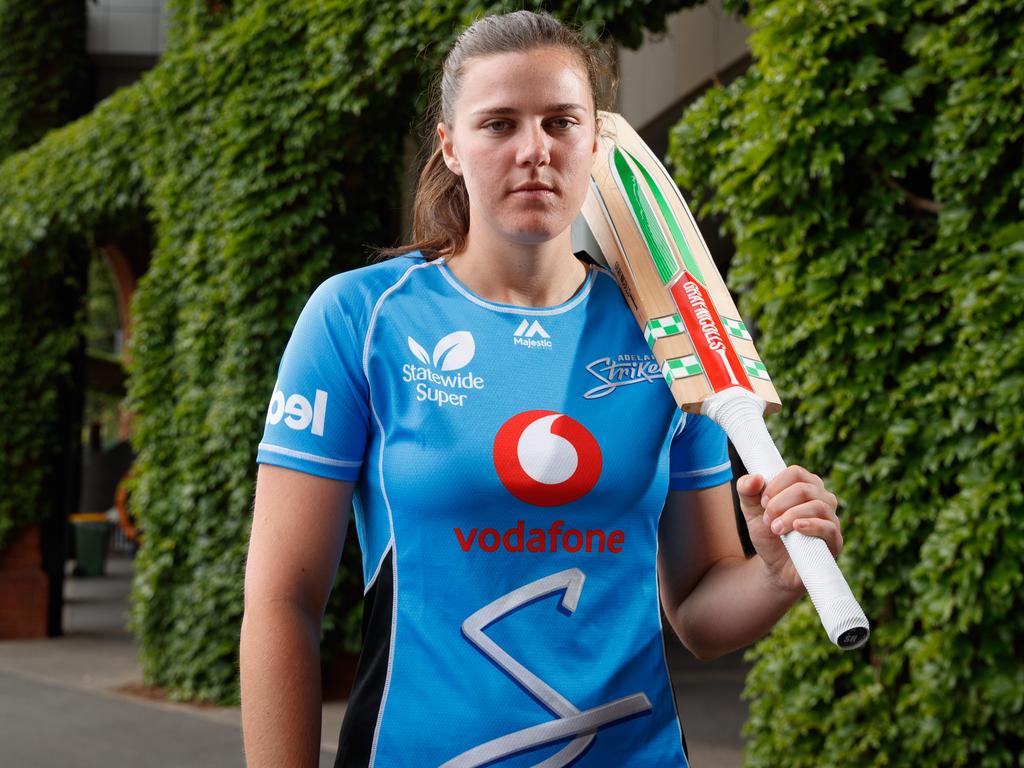 Tahlia McGrath of Australia beat out India opener Smriti Mandhana, Pakistan's dependable all-rounder Nida Dar, and New Zealand captain Sophie Devine to win the coveted ICC Women's T20I Cricketer of the Year Award. McGrath made her T20I debut in October 2021 and was one of the contenders for the ICC Women's T20I Cricketer of the Year a year later, such was the Australian all-remarkable rounder's rise in the shortest format. She is a Commonwealth Games gold medalist and the current World No.1 MRF Tyres ICC Women's T20I hitter, making her one of the most entertaining players in the game.
The year began with a magnificent show of her all-around ability as she produced a scorching 49-ball 91* against England, followed by a three-wicket haul in the same match. McGrath finished 2022 with elegance as well, putting on fantastic performances during the December tour of India. She scored 128 runs in five matches in the Commonwealth Games in Birmingham, averaging 42.66. She was named the ICC Women's Player of the Month for August this year for her outstanding performance.
Read more: SA20: Squads and broadcasting details for the inaugural season
McGrath kicked off the multi-format Women's Ashes series in Adelaide with a bang against England. She scored an undefeated 91 off 49 balls, her highest T20I score. Her exciting innings featured 13 fours and one six. Prior to that, she made an impression with the ball, returning 3/26 from four overs, limiting England to 169/4. However, with McGrath taking the attack and batting courageously, the total appeared to be below par, as she and skipper Meg Lanning knocked it down with 18 balls to spare.
Batting record
| FORMAT | Mat | Inns | NO | Runs | HS | Ave | BF | SR | 100s | 50s | 4s | 6s | Ct | St |
| --- | --- | --- | --- | --- | --- | --- | --- | --- | --- | --- | --- | --- | --- | --- |
| TEST | 3 | 4 | 0 | 161 | 52 | 40.25 | 354 | 45.48 | 0 | 1 | 22 | 0 | 4 | 0 |
| WODI | 22 | 15 | 4 | 357 | 74 | 32.45 | 387 | 92.24 | 0 | 2 | 40 | 3 | 7 | 0 |
| WT20I | 20 | 14 | 6 | 535 | 91* | 66.87 | 380 | 140.78 | 0 | 4 | 74 | 7 | 4 | 0 |
Bowling record
| FORMAT | Mat | Inns | Balls | Runs | Wkts | BBI | BBM | Ave | Econ | SR | 4w | 5w | 10w |
| --- | --- | --- | --- | --- | --- | --- | --- | --- | --- | --- | --- | --- | --- |
| TEST | 3 | 6 | 372 | 164 | 5 | 2/45 | 3/57 | 32.80 | 2.64 | 74.4 | 0 | 0 | 0 |
| WODI | 22 | 19 | 622 | 528 | 17 | 3/4 | 3/4 | 31.05 | 5.09 | 36.5 | 0 | 0 | 0 |
| WT20I | 20 | 12 | 156 | 193 | 13 | 3/13 | 3/13 | 14.84 | 7.42 | 12.0 | 0 | 0 | 0 |
Year wise runs
| | | | | | | | | | | | | | |
| --- | --- | --- | --- | --- | --- | --- | --- | --- | --- | --- | --- | --- | --- |
| year 2021 | 3 | 2 | 2 | 86 | 44* | – | 64 | 134.37 | 0 | 0 | 0 | 12 | 1 |
| year 2022 | 16 | 11 | 4 | 435 | 91* | 62.14 | 300 | 145.00 | 0 | 4 | 0 | 60 | 6 |