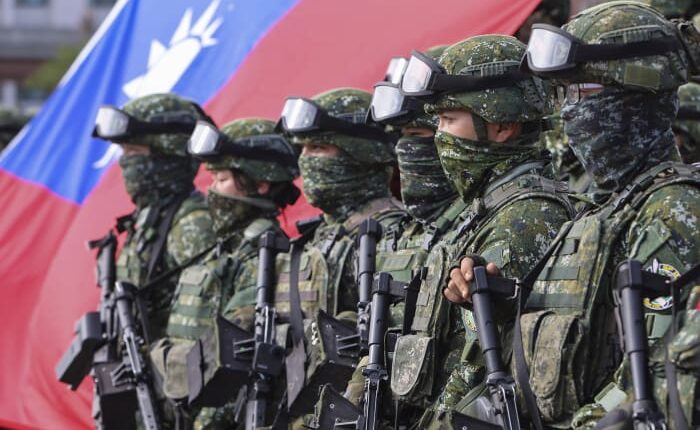 TAIPEI – China's military sent 103 warplanes toward Taiwan in a 24-hour period in what the island's defense ministry said Monday was the most for a day in recent times.
The planes were detected between 6 a.m. on Sunday and 6 a.m. on Monday, the ministry said. As is customary, they turned back before reaching Taiwan.
China, which claims Taiwan as part of its territory, has conducted increasingly large military drills in the air and waters around Taiwan as tensions have grown between the two and with the United States. The U.S. is Taiwan's main supplier of arms and opposes any attempt to change Taiwan's status by force.
Taiwan's Defense Ministry said that 40 of the planes crossed the symbolic halfway point between mainland China and the island. It also reported nine naval vessels in the previous 24 hours.
The ministry called the Chinese military action "harassment" that it warned could escalate in the current tense atmosphere. "We urge the Beijing authorities to bear responsibility and immediately stop such kind of destructive military activities," it said in a statement.
Copyright 2023 The Associated Press. All rights reserved. This material may not be published, broadcast, rewritten or redistributed without permission.
Post source: News 4jax