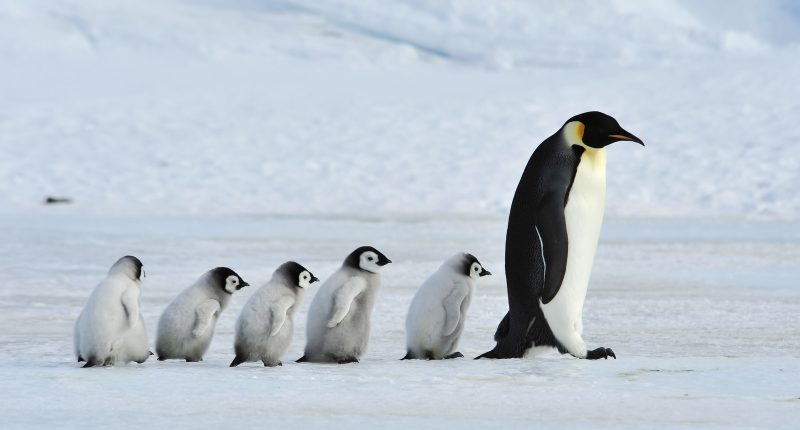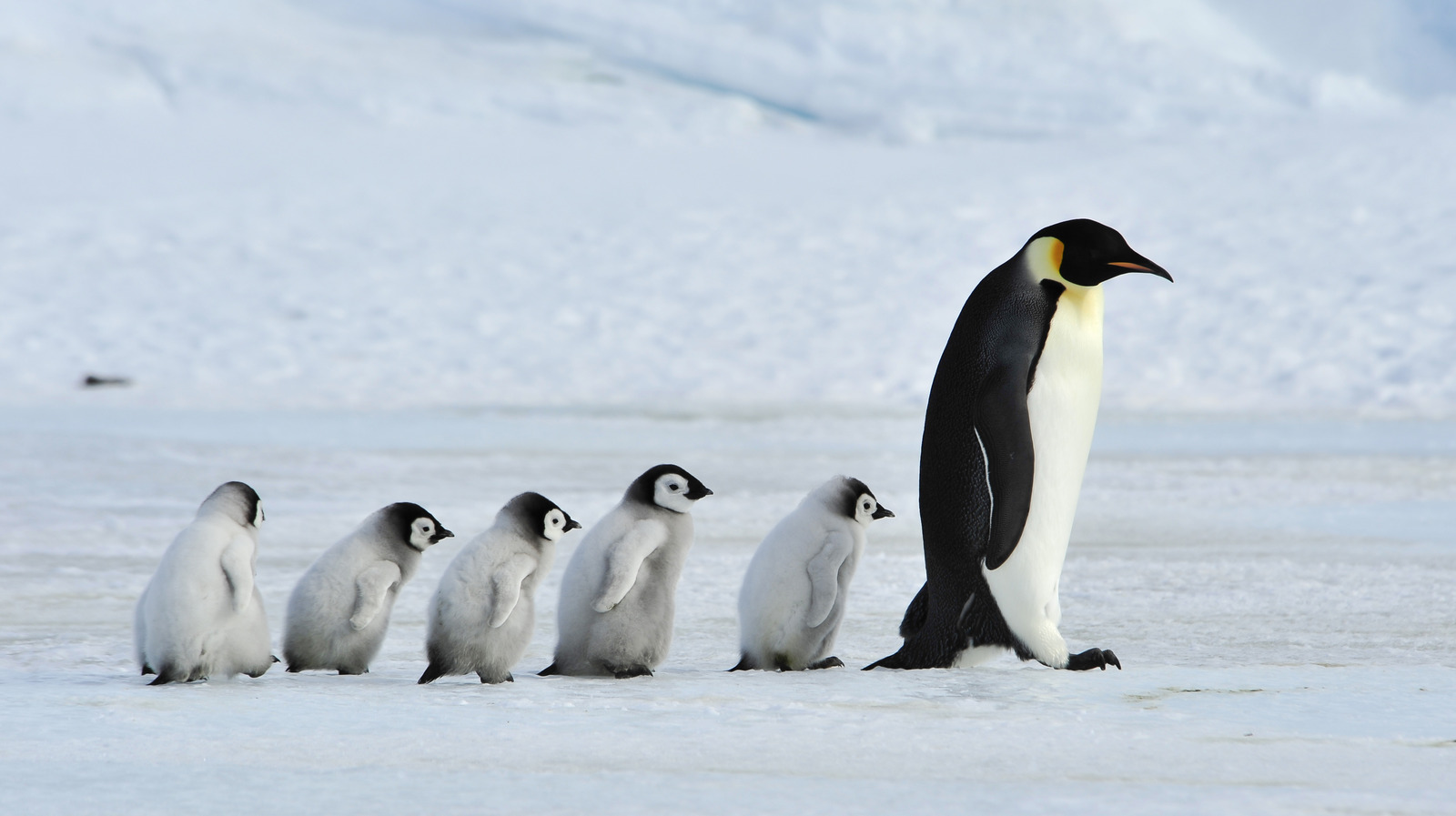 The Antarctic, as was drummed into millions of heads from an early age, is home to penguins, while the Arctic is home to polar bears. The other rudimentary fact to know about the Antarctic is that it's very, very cold indeed. The director of the British Antarctic Survey, Professor Dame Jane Francis, made this abundantly clear. "In the Antarctic winter … when there are no staff on the station, it is dark for 24 hours and the temperature falls below minus 50 degrees C (or -58F)," Francis said in January of 2023.
The outlet explained that workers are present at its scientific facilities only during the summer, because conditions are absolutely unimaginable during the coldest time of the year in the region. How do the penguins that call Antarctica home bear it? Through various adaptations, including the tried-and-true huddling approach. As BBC Earth explains (via BBC Earth on YouTube), "heat is a thermal energy that's constantly flowing around us … as it flows, it naturally moves from hotter objects to colder objects."
The iconic emperor penguins are just one species that huddle in enormous groups to keep warm. As a Nature on PBS clip on YouTube puts it, "their chicks are born in the depths of the Antarctic winter … as temperatures reach 40 below, even the adults' only chance of survival is to huddle together."
The poop of a previously unknown colony of emperor penguins, it seems, was noticed purely by chance via satellite.