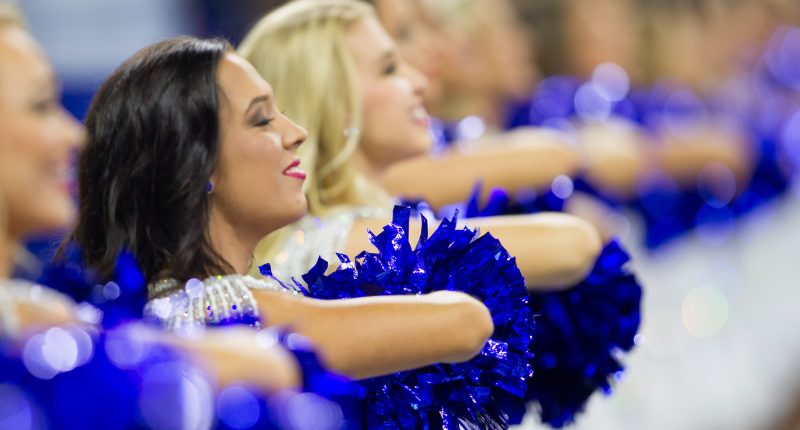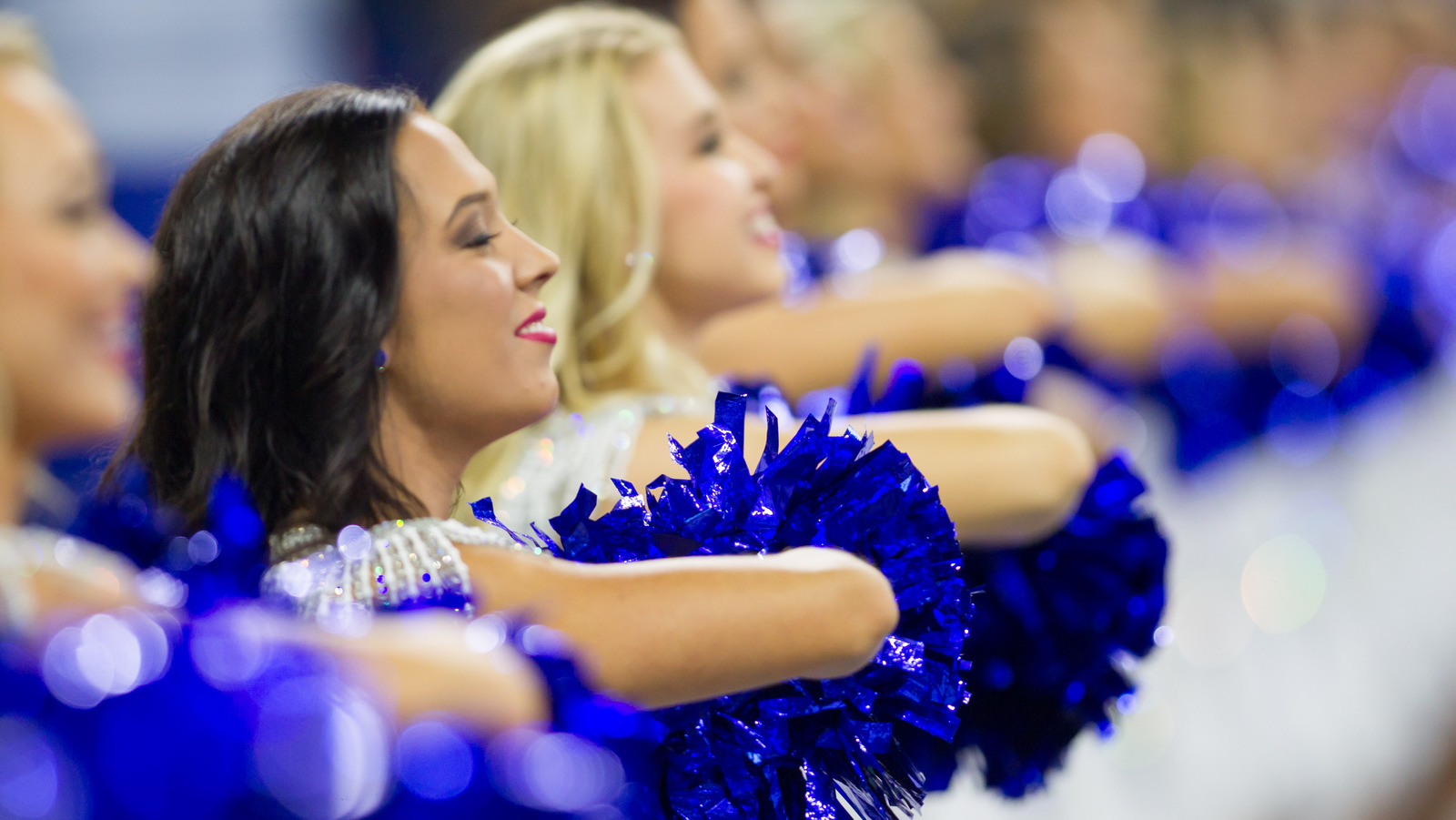 Sisters Stephanie, Suzette, and Sherri Scholz were Dallas cheerleaders in the late 1970s and early 1980s and went on to write "Deep in the Heart of Texas" about their experiences. When Stephanie spoke with Vanity Fair in 2018, she was straightforward about just how much pressure they were under to stay thin: "I am five foot five. I weigh 105. And they still wanted me thinner. … There were a lot of girls who got into eating disorders," she recalled, saying that weight was carefully monitored.
Scholz said they resorted to extremes, from going to practice wrapped in cling film to maximize sweating to using cocaine. According to what a cheerleader wrote for Cosmopolitan in 2015 — anonymously — she was 5 foot, 3 inches, and required to weigh no more than 122 pounds. After weighing in at 127, she was pulled from the game-day roster. Gaining weight for the next week required taking off from her regular job, hiring personal trainers, working out 3 hours a day, and eating "nothing but tuna and almonds."
Things didn't get better. "Over the next several months, I alternated between starving myself and purging, operating solely on caffeine, herbal energy supplements, and a fear of being yelled at in front of the entire team. I got colonics, had body wraps, took diet pills, fasted, and got enemas. Eventually, I had not just the six-pack abs they wanted, but visible ribs and dangerously low body fat to boot."
If you need help with an eating disorder, or know someone who is, help is available. Visit the National Eating Disorders Association website or contact NEDA's Live Helpline at 1-800-931-2237. You can also receive 24/7 Crisis Support via text (send NEDA to 741-741).