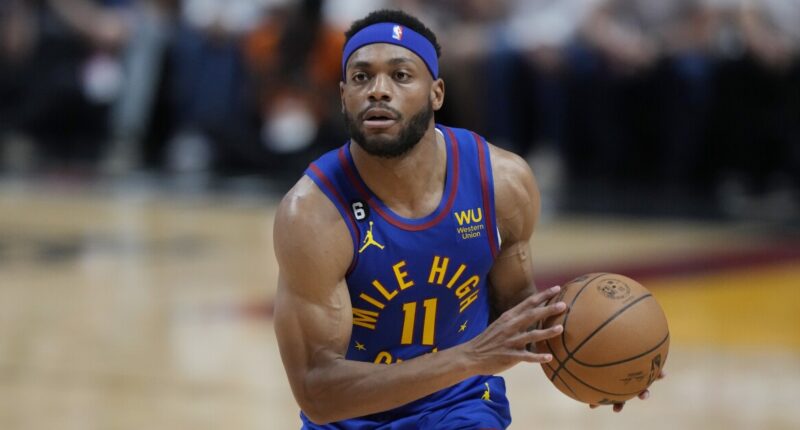 MIAMI — As the Nuggets continue the series in Miami, there is one player on the team who has some longtime Heat fans torn on who to cheer for.
Denver Nuggets power forward Bruce Brown played for the University of Miami during his his freshman and sophomore year before entering the draft.
"He's just a player whose number one goal all the time is one thing — and that's winning; and he does everything he can to impact winning," University of Miami Basketball Coach Jim Larranaga said.
Coach Larranaga said Bruce was on the dean's list and loved by everyone. He also was a legend on the court.
"When he was a freshman, he scored 30 points against North Carolina, 25 against Duke, and we won both games. So he's kind of a legend here," Larranaga said.
Brown and Larranaga are still close. So much so, Brown called his former coach during our interview asking him if he was coming to Game 4.
His teammates at the University of Miami also remember him fondly.
Former teammate Dewan Hernandez said Brown's success is a long time coming.
"In college I achieved a lot with Bruce on the court; like, he helped me to gain so much," Dewan said.
Brown also played for the Pistons and the Nets, but his time with the Nuggets has been a high point in his career.
"I call Bruce a Swiss army knife. He's a chameleon, he can change colors and do whatever he needs to do. He can be a point guard. He can guard the three or four man," Coach Larranaga said.
As much as Bruce Brown means to these men, when it comes to the game, this is Miami Heat territory.
"I'm cheering for the Heat but I'm also cheering quite enthusiastically for Bruce Brown, I want him to have a tremendous series," Larrañaga said.