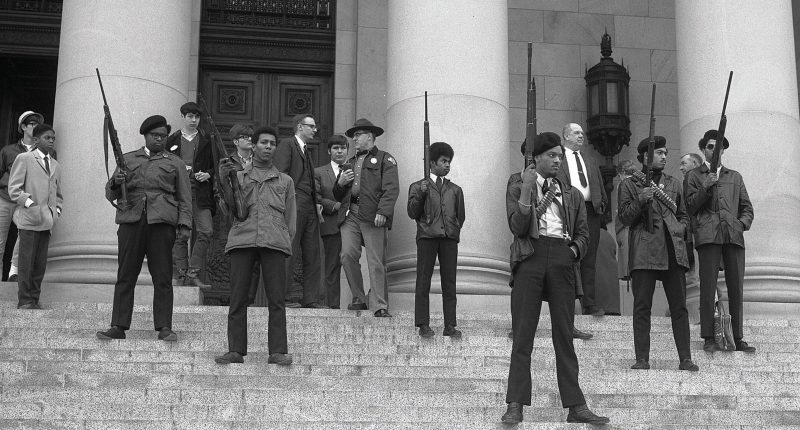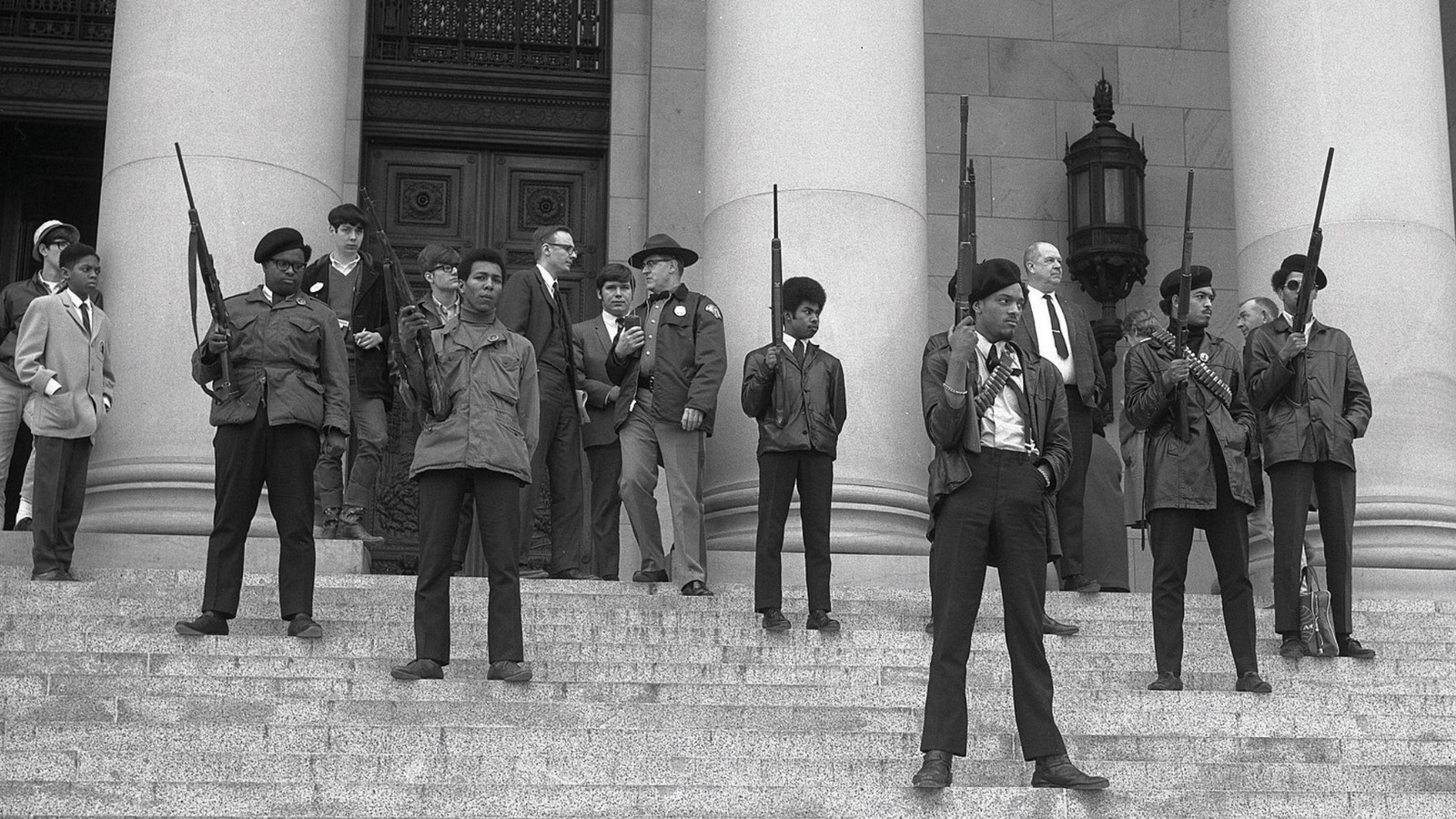 Seale and Newton put their new organization to work immediately and developed "The Ten Point Program" to summarize the Black Panther objectives. According to History, its focus was not just centered on ending the horrific police brutality that Black men were suffering from. Seale and Newton drew from their Marxist ideologies and used the Black Panther political platform to push for better employment opportunities, fair and equal housing, and equal protection under the law. At its peak, the Black Panther Party had members in nearly every major city in the United States and more than 2,000 members. Though they were not successful in getting any candidates elected to public office, they were a significant part of the greater Black Power movement that worked tirelessly for civil rights causes.
Even though they organized armed patrols to protect Black neighborhoods from the police that they felt were marginalizing them, the Black Panther's aims were much deeper. Biography tells us that the Black Panthers were also heavily focused on community outreach. Perhaps feeling that the public needed an organized account of the movement he co-founded, Seale wrote the aforementioned book, "Seize the Time: The Story of the Black Panther Party and Huey P. Newton." It was published in 1970.
Seale and Newton became targets of the FBI not long after the Black Panthers became active. By the early 1970s, they found themselves fighting bitter battles for freedom from behind prison walls.