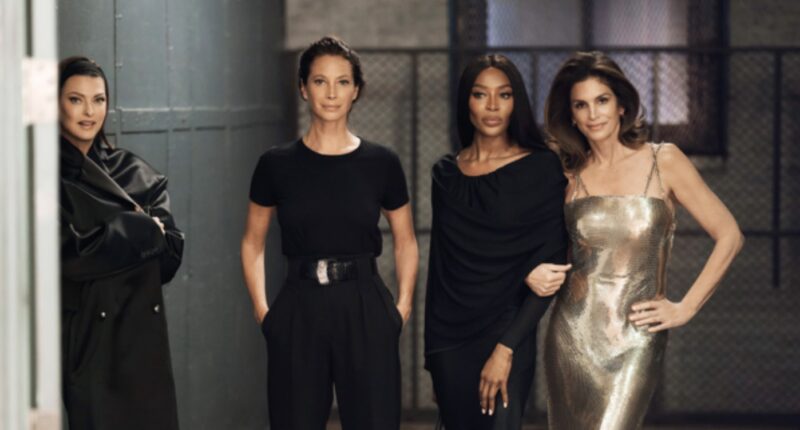 I've often found that fashion industry documentaries fall into one of two categories.
The first is your gold standard, the kinds of docs that can transform a vast, intimidating world that's often deemed as shallow and arrogant into something wonderfully resonant; the type of film that can change both minds and lives. The September Issue, the 2007 film about the months-long development of the then-largest issue of Vogue ever, is still the paradigm, capturing an industry on the cusp of another major shift, as digital media breathed down its Harry Winston-encrusted neck.
Films like 1995's Unzipped, 2016's The First Monday in May, and 2017's The Gospel According to Andre all follow suit, deftly balancing their investigations into a unique figure or era in fashion with thoughtful ruminations on the fleeting pleasures of ephemeral beauty.
The second category of fashion documentaries are works that only manage to skim the surface of a more significant idea. These films—like 2010's Valentino: The Last Emperor, 2018's 7 Days Out, and 2019's Halston—are no less important or lovingly made, but their tighter focus tends to dwindle the film's emotional impact. Beyond the beauty of the clothing or the models, there's little to make a lasting impression. But such is the nature of the business: new seasons come and go, while others are embedded into the fabric of culture and commerce.
Apple TV+'s new four-part series The Super Models, which premieres Sept. 20, is the rare documentary that skillfully moves between these two categories. The docuseries chronicles the rise and the lasting legacy of '90s industry legends Naomi Campbell, Christy Turlington, Linda Evangelista, and Cindy Crawford, who each had a singular influence on the fashion world, but were positively unstoppable when they worked together.
Unlike some modern docs, The Super Models doesn't pander with nostalgia-baiting. It's less like a Wikipedia page unraveled and more like a thorough record of a bygone era, delivered by the women who were responsible for forging it. Though it sometimes feels ironically superficial, The Super Models carves an empathetic, essential account of the days when models ruled the world—thanks largely to a rare, candid appearance from Evangelista. Participating in the series after taking a step back from the spotlight in 2018, when she was diagnosed with breast cancer around the same time she endured disfigurement after a failed CoolSculpting procedure, Evangelista's painful stories and deep affinity for the business give the docuseries an emotional center that holds.
If you have a passion for the industry and any knowledge of what the '90s did to make high fashion mainstream, The Super Models is guaranteed to make you feel just a little rickety. The documentary is a celebration of a period that ended well over two decades ago, after all. So when the series opens with a twentysomething assistant taking test shots of Turlington for the show's Steven Meisel-photographed promo images—and remarking that the compact digital camera he's shooting with "feels so '90s"—it's alright to feel a bit aged. But if there's one thing that the series instructs, it's that age is something to wear proudly, something that all four of The Super Models' glamorous subjects believe in (in some form or another).
Directors Roger Ross Williams and Larissa Bills deftly harness the electric energy of '90s fashion and its burgeoning new faces. Of course, it helps to have Apple money on your side, allowing The Super Models to license iconic photographs, video footage, and music, as well as collect a crack team of iconic interviewees to attest to the force of the Supers. Isaac Mizrahi will show up to the opening of an envelope, make no mistake about that. But his label was at the forefront of mainstream fashion at the time; who better to speak on the influence of models like Campbell and Evangelista than the designer who had them on the poster for his own documentary in their heyday?
But those personalities are merely tertiary. We came here for the models, first and foremost. Each of the four women brings an exhilarating spirit to the documentary. They have enough vivacity to make even the more drab (but customary) moments at the series' start, where each woman briefly explains her background before getting into the industry, completely captivating. While none of them seem too wary of explaining how they got into a looks-based business at the ages of 14 or 15, they don't deny its strangeness either. The Super Models performs this interesting trick more than once, where it lets its subjects explain how they personally felt about behavior from power players and model scouts that we might now see as potentially predatory, dangerous, or harmful in the long run. The series never indicts any of these women, nor do they admonish themselves. These were, as it's often put, very different times.
That's not to say that the doc necessarily lets anyone off the hook, either—at least anyone besides its four stars, who are allowed leeway that some more socially conscious viewers might take umbrage with. (Unsurprisingly, the series doesn't mention Campbell's alleged, loose social ties to Jeffrey Epstein, and skims right over her assault charges.) The series lets its subjects relay their own experiences, without requiring that they make any grand statements about the industry and its abuses of power. Their own perspectives are enough to speak to that, particularly those of Evangelista, whose six-year marriage to Elite Model Management owner Gérald Marie was agonizing and abusive, decades before Marie was ever accused by multiple women of sexual misconduct and rape in 2021.
Williams and Bills do not poke and prod their subjects for juicy, headline-making scoops; the models' rich lives are filled with more than enough fascinating details and untold stories to fill all four installments. The second episode's exploration of how Evangelista, Campbell, Turlington, and Crawford's starring roles in George Michael's "Freedom" video coincided with the dawning of the age of the supermodel is an especially enchanting ripple—especially with commentary by the video's director David Fincher. The third episode's record of how grunge and waif eras of the later '90s affected the empire that all four women worked tirelessly to build is downright entrancing.
There are endless sequences to highlight from the series, and countless kernels to pick up and examine with a more fine-toothed comb, which will leave fashion obsessives dazzled. But no one part of The Super Models is more gripping than whenever Evangelista is onscreen. It was only last year when Evangelista returned to the public eye, after years spent in hiding after breast cancer diagnoses and a CoolSculpting procedure that left her disfigured across different parts of her body. Evangelista's singular alien beauty is as enthralling as ever, but it's the matched passion and grief in her eyes that makes her such a force in this series.
Evangelista's accounts of her own insecurities in a looks-based business are the documentary's most powerful moments, quieting all of the cursory noise of its more glamorous stories. In the series' fourth episode, while detailing the results of her CoolSculpting procedure gone wrong, she strikes a moving chord that puts an entire industry into perspective. "I wish we could just really see ourselves in the mirror, non-distorted, without ever having seen ourselves with a filter or retouched," Evangelista says, her lilting, high voice trying to keep itself composed. "That is what has thrown me into this deep depression that I'm in. It's like a trap, you're trapped with yourself that you hate. It's been years since I worked, and years of hiding."
Evangelista isn't aiming to prosecute or denounce the fashion business at all—she loves her career and acknowledges how lucky she is. Rather, she's simply speaking her own truth, one that will no doubt be authentic and relatable to countless viewers. These moments of true, emotional force, when they arrive, ask audiences to examine their love for this era from a new, more enlightened vantage point. The Super Models effectively and affectionately commemorates this time, filling in enough remaining gaps to really see the period as a whole: the good, the bad, the ugly, and the supernaturally beautiful.
Liked this review? Sign up to get our weekly See Skip newsletter every Tuesday and find out what new shows and movies are worth watching, and which aren't.
Post source: TDB