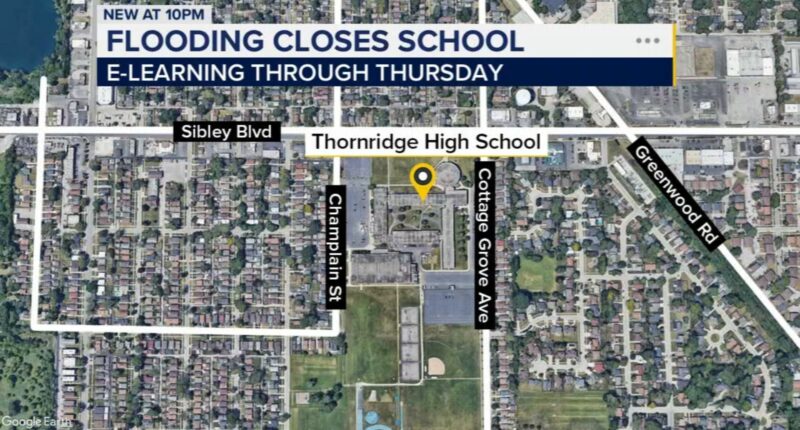 By
ABC7 Chicago Digital Team

Wednesday, September 20, 2023 3:36AM
DOLTON, Ill. (WLS) — Thornridge High School in Dolton will have students move to e-learning Wednesday and Thursday due to flooding from the weekend.
READ MORE: Drivers rescued, homes flooded amid heavy rain in south suburbs
According to a message on the District 205 website, extensive flooding damaged the heating and electrical systems, causing the school to currently lack both heat and electricity.
Emergency repairs are being made to the HVAC and electrical systems, which the district says should be finished within the next two days. Until the repairs are complete, the school will go to e-learning on their Google platform.
Heavy rain over the weekend caused flash flooding across the south suburbs.
Copyright © 2023 WLS-TV. All Rights Reserved.


Post source: Abc7chicago