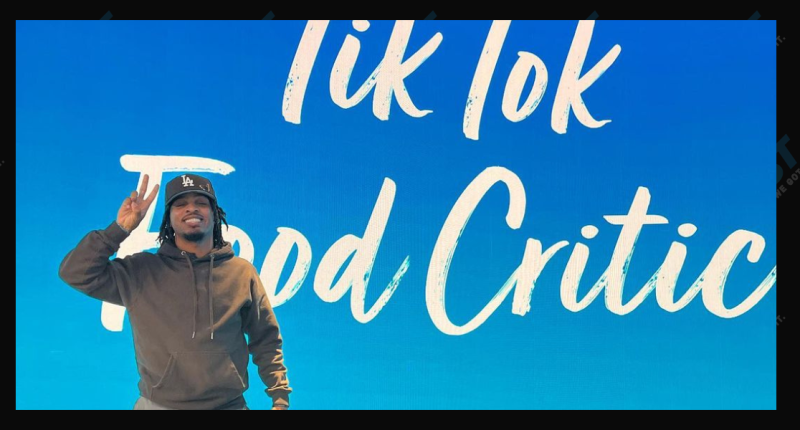 Keith Lee has been on a wild ride since his food reviews began taking off on TikTok.
He's had some impressive experiences that included interesting collabs, helping small businesses come alive again with much needed business, a meal named after him at Chipotle, and many other exciting moments. His most recent video on TikTok might hold his biggest news yet.
Keith Lee Shares A Clip Of An Important Phone Call
Lee starts his video by showing a clip that he recorded five months earlier.
"Hey, my name is Keith. It's October 8, 2022. I don't know when I'mma finish this video, but when I finish this video, I'mma have a job at Vegas PBS," he said.
"Like, the PBS network. I don't know what I'm gonna be doing. I don't know if we gonna have our own TV show, if we gonna be producing a show, if we gonna be working with the writing, or, I don't know what we gonna do, but we gonna be doing something. And the second we get the job, I'mma finish this video."
Then the video jumps ahead to March 30, 2023, just five months after filming that first clip. While Lee didn't get a job at Vegas PBS, which was the stipulation to finishing the video, he had bigger news to share with his followers, so the time had come to complete the video.
"Today is March 30, 2023, so approximately five months later. I'm not stitching this to say that I work with PBS like I said I was gonna do. God had something way bigger that I never in a million years, two million years, could have thought," he explained while sitting in his iconic kiddie chair. "I'mma let y'all hear it for y'all selves."
The video then switches to seeing Lee relaxing listening to someone talking on the phone. Many of his followers instantly knew the voice on the other end of the phone.
"Have a conversation with you about, like, I think there's a show in what you do," actor and comedian Kevin Hart, on the other end of the phone said.
"The new world of talent, so that's what you are, man. I hope you see yourself that way. What you're doing is monumental."
And that's where the big news reveal ends…for now.
Many of Lee's followers hopped into the comment section to congratulate the creator on the short clip he shared and what's to come.
"Whoa!!! Kevin Hart!!! Keith, you are about to be a Shark Tank of food or some undercover critic for small joints and help them with big dreams!!!," one follower wrote.
Another added, "What that @imkevinhart omg congrats yeahhhh! I'm so excited to watch you grow!!! to the mooooonn!!"
One follower explained how this is great for everyone who follows Lee's journey. "Love this for US!!! Now we can see you on tv!!"
Many other comments included messages of love and support, excitement for his journey and anticipation for what's the come next for the viral food critic.
Keith Lee's Journey Has Been Filled With Amazing Moments
What started out as just a means to help small food establishments get on their feet, or back on their feet, after tough times, has spawned into something much bigger for Lee. While he's still working hard on that mission, many great things have happened along the way for the creator and his family.
Lee has done collaborations with popular YouTuber MrBeast, has a menu item named after him at Chipotle, was invited to the Nickelodeon Kids' Choice Awards, was featured on "Access Hollywood" talking about his food reviews and how they've taken off and much more.
His TikTok page has grown to more than 11 million followers, with that number continuing to increase, and has an addition 670,000 followers on Instagram. He's being recognized everywhere he goes, and many businesses have been reaching out to him in the hopes that he can help them out the way he's done for so many.
During his journey, he never forgets to share his gratitude with everyone who's been following along and supporting him every step of the way. He thanks God every chance he gets, and make sure that he stays humble through all the amazing experiences that are finding him.


Post source: The blast