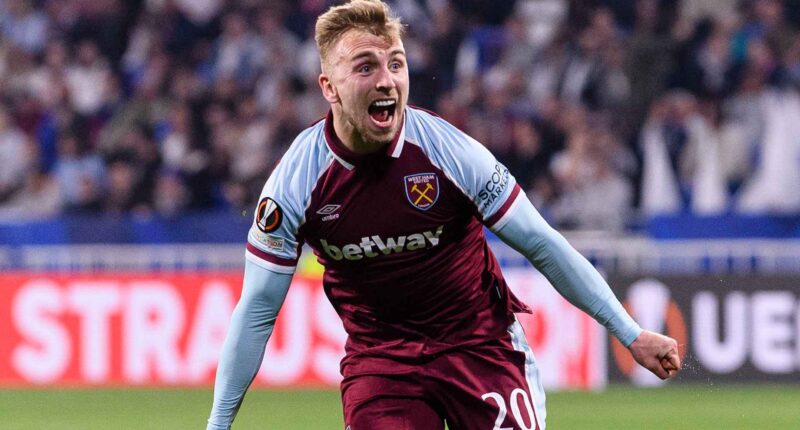 Fantasy Premier League managers are allowed one free transfer per week. As the competition gains momentum, some managers may have saved two free transfers, while others may be considering taking a four-point hit or more to enhance their chances of achieving success. Given the ever-changing player prices and performance in the early weeks of the season, we have identified five players who, in light of their upcoming fixtures and current individual form, we believe are worth considering as the Premier League enters the new gameweek.

Jarrod Bowen, West Ham – Midfielder (7.1)

With slightly over 9% ownership, the West Ham winger is an intriguing option. Bowen has scored three goals and provided one assist in his last four matches. It's worth noting that he was not part of West Ham's Europa League match last week, which could mean that he might be rested during the group stage matches of the European competition to ensure he remains sharp and effective in the Premier League. West Ham's upcoming fixture is against Sheffield United at home, and following Sheffield United's demoralizing 8-0 defeat to Newcastle, it seems likely that David Moyes's team is eager to exploit this opportunity and score a significant number of goals against the struggling Blades.
Dominic Solanke, Bournemouth – Forward (6.4)
Nicolas Jackson's remarkable achievement of collecting five yellow cards in just six games has left many FPL managers consider the removal of the suspended player, especially considering his underwhelming performances this season. Solanke has consistently demonstrated his importance to the Cherries' squad by scoring two goals in his last three matches. Andoni Iraola's team has yet to secure a victory this season and faces a challenging task against Arsenal in the upcoming week. However, they have favourable fixtures against Everton, Wolves, and Burnley in October. Notably, the Englishman is also priced 0.6 million lower than Jackson, potentially freeing up funds for upgrades in other positions on your team.

Emiliano Martinez, Aston Villa – Goalkeeper (4.9)

Aston Villa secured their second cleansheet of the season in the match against Chelsea over the weekend, a sign of Unai Emery's team maintaining a strong start to his first full season at the helm. The Argentine goalkeeper made four saves during the game and has seen his price drop by 0.1 million since the season started. With three out of their next four matches being played at home, including a fixture against the struggling Luton Town, Martinez might be a favorable choice, particularly for those considering replacing Aaron Ramsdale, who has been at the bench for Arsenal in recent weeks.
Sergio Reguilon, Manchester United – Defender (4.4)
Manchester United's defensive performance has frequently faced criticism in the current season, but their hard-fought 1-0 victory against Burnley has indicated that Erik ten Hag's defense might present some potential in the upcoming weeks. Reguilon has now firmly established his place in the team and is priced at a mere 4.4 million. The Spanish left-back demonstrated his ability to contribute to attacking plays during his tenure at Spurs, and with upcoming matches against Crystal Palace, Brentford, and Sheffield United in the next three fixtures, he could be a player worth considering.
Luca Koleosho, Burnley – Midfielder (5.0)
Burnley has faced a challenging beginning to the season and is still searching for their first victory. However, when considering FPL choices for this week, their players might be worth considering due to their upcoming double gameweek. Vincent Kompany's team will first travel to play against Newcastle and then have a midweek match against Luton. Among their available players, Koleosho emerges as the most appealing option, priced at just 5 million. Despite having only one assist in the current season, the winger has frequently displayed an active presence in Burnley's attack and could be a worthwhile gamble given his low price.
More Football Stories:
Fantasy Premier League: Top Five Players to Target for Gameweek 5
Fantasy Premier League: What Should be Your Strategy During the International Break?
Premier League: Which players have scored the most goals in a single season?
EPL stats: Which clubs have conceded the most last-minute winners in Premier League?
EPL stats: Which clubs have scored the most number of last-minute winners in Premier League?
Fantasy Premier League: Top Stats from Gameweek 4 that will surely leave you amazed