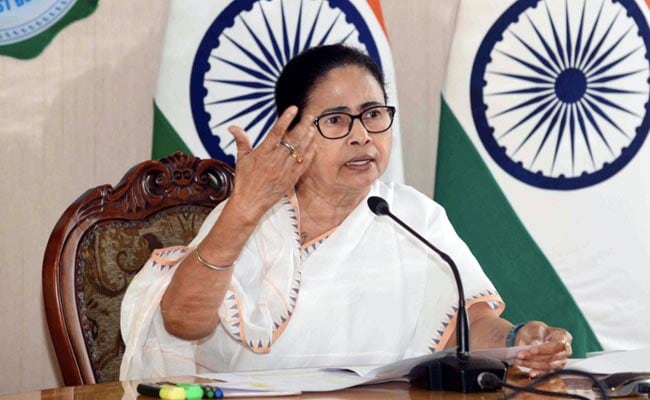 New Delhi:
Trinamool Congress on Friday raised its voice against the disqualification of Congress leader Rahul Gandhi from Lok Sabha, terming it a "new low" for the country's constitutional democracy.
Party supremo and West Bengal Chief Minister Mamata Banerjee on Friday, without naming Mr Gandhi, stood by him and said Opposition leaders are being disqualified for their speeches.
"In PM Modi's New India, Opposition leaders have become the prime target of BJP! While BJP leaders with criminal antecedents are inducted into the cabinet, Opposition leaders are disqualified for their speeches," Ms Banerjee, who is also the TMC supremo, tweeted.
"Today, we have witnessed a new low for our constitutional democracy," she said.
Former Congress president Rahul Gandhi was disqualified from the Lok Sabha on Friday, a day after a Surat court convicted him in a 2019 criminal defamation case.
TMC general secretary Abhishek Banerjee tweeted, "Democratic India is an Oxymoron now. #ripdemocracy." TMC leader in Rajya Sabha, Derek O'Brien, said Mr Gandhi's disqualification from Lok Sabha is the lowest in India's parliamentary democracy.
"BJP is desperate to silence the voice of the opposition. This is the lowest in parliamentary democracy since 1950. BJP, shame on you," he said.
The Lok Sabha secretariat, announcing Rahul Gandhi's disqualification, said that it was effective from March 23, the day of his conviction by the Surat court. TMC, which last week announced that it will remain equidistant from both Congress and BJP, recently claimed that the saffron camp is trying to make a hero out of Rahul Gandhi to divert attention from burning issues by stalling Parliament proceedings over his recent remarks in the UK.
During his interactions in the UK in February, Mr Gandhi alleged that the structures of Indian democracy are under attack and there is a "full-scale assault" on the country's institutions.
(This story has not been edited by NDTV staff and is auto-generated from a syndicated feed.)


Post source: Ndtvnews