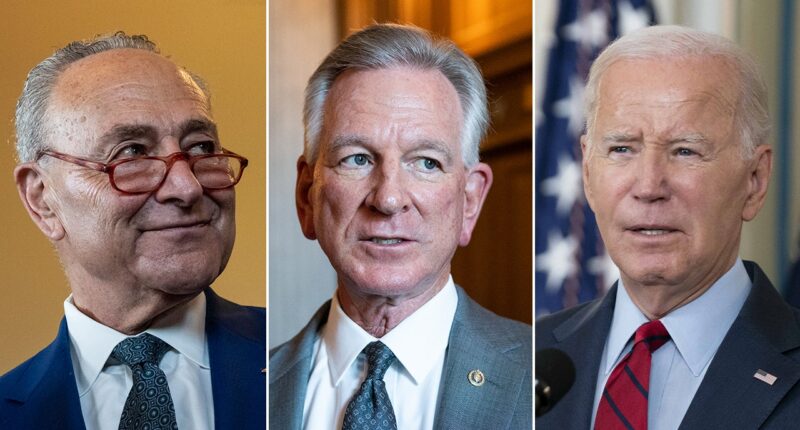 Sen. Tommy Tuberville, R-Ala., forced Senate Majority Leader Chuck Schumer's hand Wednesday, resulting in floor votes for military nominations that had been stalled for months after the senator prepared to issue a cloture vote.
Tuberville followed a Senate rule enabling a minority member to bring a cloture vote with 16 signatures. However, once Schumer, D-N.Y., received the petition on Wednesday, he changed course and opted to sidestep Tuberville, proceeding directly to the floor votes.
"And so he blinked – we force his hand," Tuberville told Fox News Digital in an interview Thursday. "Now the American people can see they can do it, and hopefully he will continue to do it because I'm not changing my mind on the group at one time."
As such, the Senate confirmed Gen. Charles "CQ" Brown to serve as chairman of the Joint Chiefs of Staff and will continue voting on two more nominations Thursday. However, Democrats remain unwavering on teeing up votes one-by-one for each member.
TUBERVILLE DEMANDS ANSWERS ON MILITARY RANKINGS OF DISCHARGED SERVICE MEMBERS WHO REFUSED COVID-19 VACCINE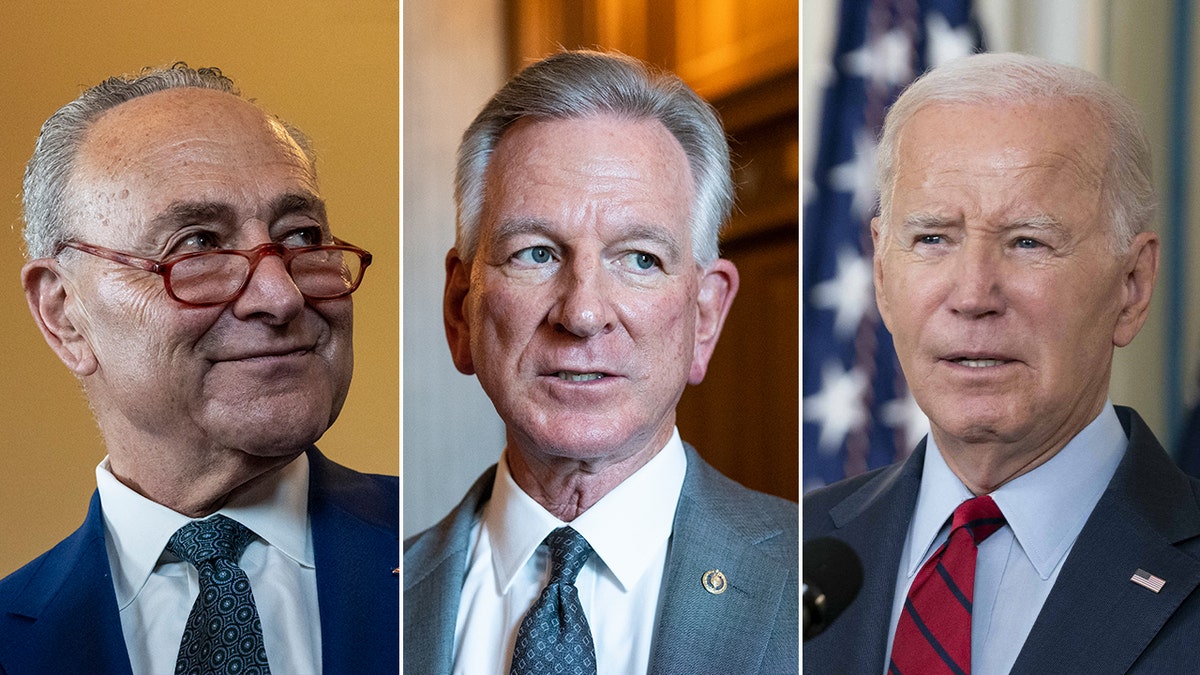 But Tuberville said his move showed people that Democrats could have voted on nominations one-by-one all along.
"It's not the path the vast majority of senators on either side of the aisle want to go down, but Sen. Tuberville is forcing us to confront his obstruction head on," Schumer said on the floor Wednesday.
The votes come as 300 nominees remained in limbo due to Tuberville's six-month hold over the Pentagon's abortion policy, which covers some expenses for military personnel seeking to terminate a pregnancy.
He recognizes the abortion policy may not ever change now that votes are rolling, but "they're gonna hear a lot about it between now and November of next year," he said.
"We're getting ready to get into an election year and we're gonna be pushing that very hard," he said. 
BIDEN ADMIN BLASTS 'DANGEROUS' TUBERVILLE MILITARY NOMINATION HOLDS BUT BLOCKS ALTERNATE PATH FORWARD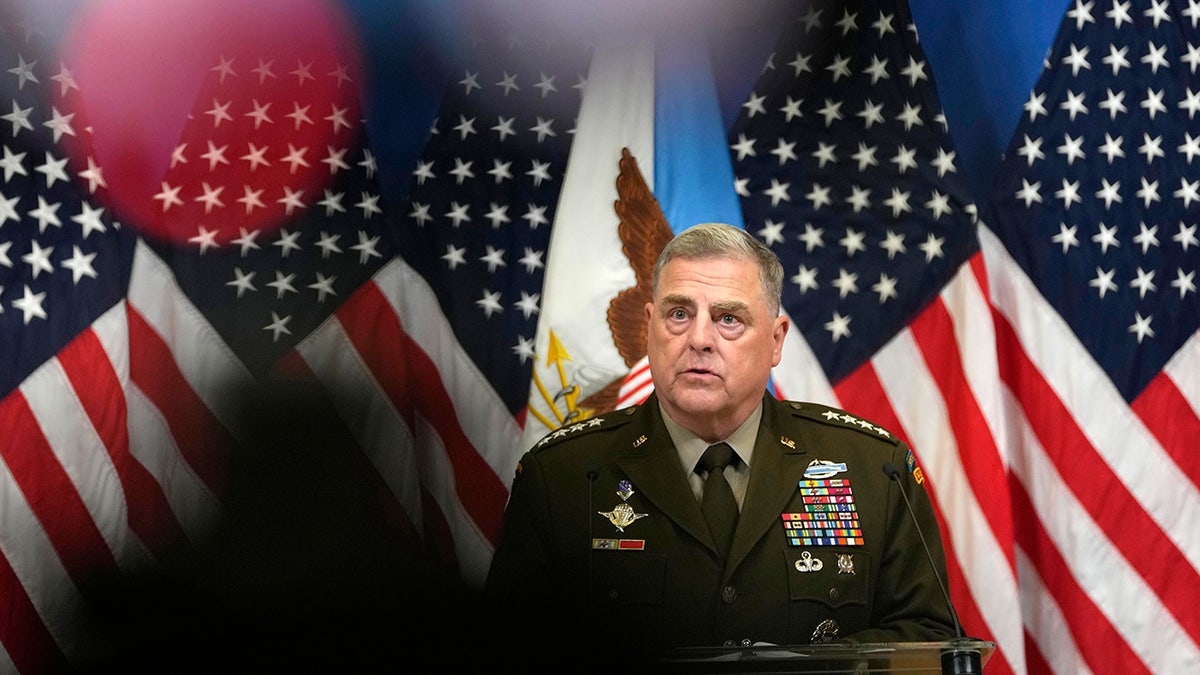 Tuberville – a retired college football coach – said the hold, which began in February, has given him "more time to look more closely into the background of some these nominees," which has prompted "deep concerns" in an August statement.
At the time, Tuberville's office pointed to an op-ed by Col. Ben Jonsson – one of President Biden's nominees – published in the Air Force Times in July 2020 in which Jonsson lists examples of what he terms "white defensiveness" in the wake of George Floyd's death.
"Defensiveness is a predictable response by white people to any discussion of racial injustice. White colonels are no exception," Jonsson wrote.
TUBERVILLE'S OFFICE HITS BACK AFTER PENTAGON SAYS IT'S NOT SUBSIDIZING TROOPS' ABORTIONS: 'TOO CUTE BY HALF'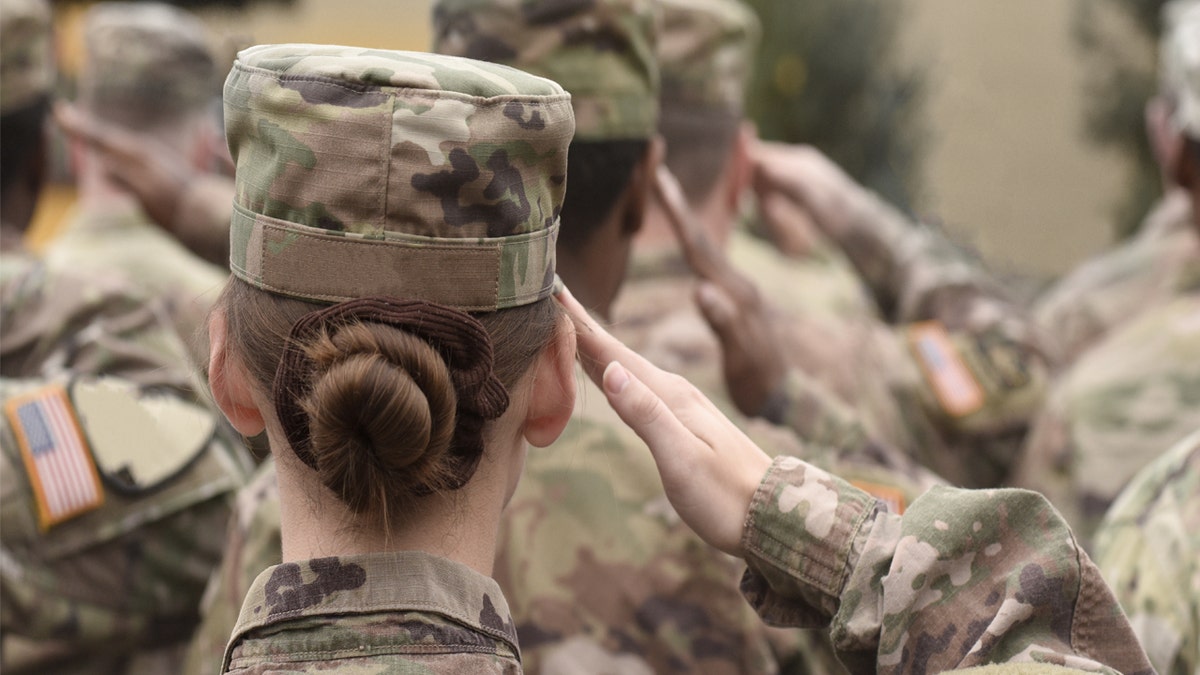 CLICK HERE TO GET THE FOX NEWS APP
Tuberville said his six-month blockade has "opened the eyes of a lot of people around here about what kind of generals and admirals we have."
"We have a lot of strong ones, very qualified, that have worked very hard and done a great job for the American people in our country," he said. "But there's some that just have moved up that don't do anything but push diversity, equity and inclusion."
He added, "Our military is not an equal opportunity employer, it is a military that is here to protect American citizens."