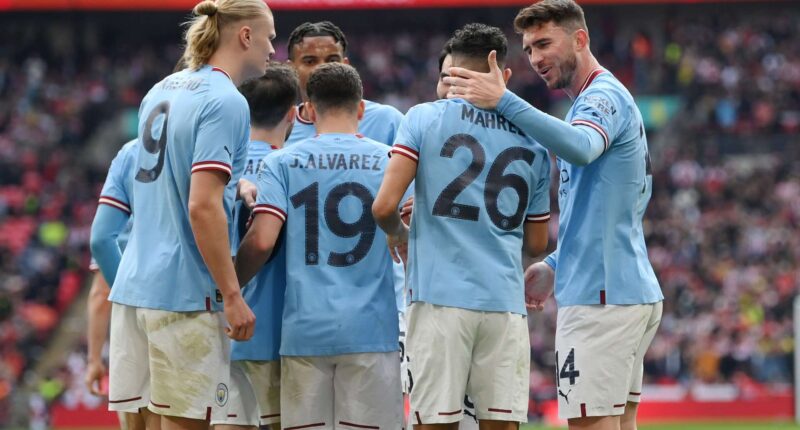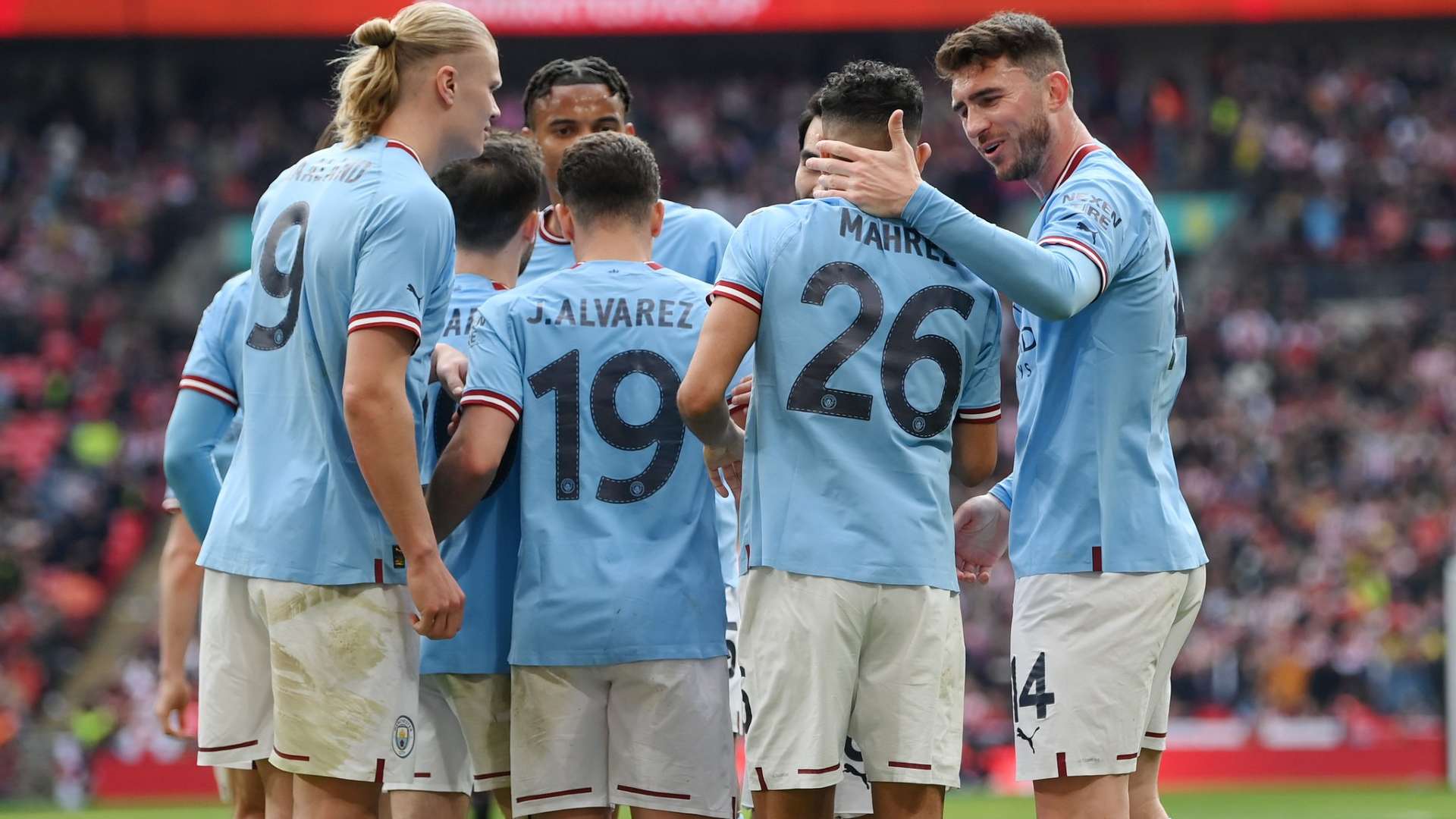 City emerged victorious in a Manchester derby as they claimed a 2-1 win over United in a sunny Wembley stadium. This victory allowed them to add the FA Cup along with their Premier League title, establishing their dominance ahead of the forthcoming Champions League final against Inter. Securing the win was no easy task for City, as they encountered obstacles even before the game began. Some United fans launched strong verbal attacks at Guardiola's team, creating a tense atmosphere that added to the mental challenge faced by City throughout the intense afternoon.
The FA Cup final witnessed a remarkable start as Ilkay Gundogan initiated the action from the center spot. Just 12 seconds later, he was already celebrating a sensational goal as his powerful volley found its way into the top corner of the net. This incredible strike set a new record for the fastest goal ever scored in an FA Cup final. Half an hour in, the game was paused for a VAR check as Jack Grealish's hand made contact with the ball and as a result United were awarded a penalty and Bruno Fernandes scored from the spot to level the score line at 1-1 with City and as a result United were the happier side heading into the break.
Gundogan was the hero for Manchester City
Ilkay Gundogan replicated his earlier success with a second volley from the edge of the penalty area, although this time it was less aesthetically pleasing. The ball bounced awkwardly through the crowded box and slowly rolled into David de Gea's bottom corner, leading to the disappointment and frustration of the United fans. Towards the end of the match, both Raphael Varane and Scott McTominay came close to scoring a late equalizer through a scrappy scramble in front of City's goal. However, their efforts were in vain as the ball rebounded off the top of the crossbar, causing agony for the United supporters who watched helplessly. Ultimately, City managed to hold on and secure their second trophy of the season, rendering United's hard-fought efforts futile.
Best Twitter reactions