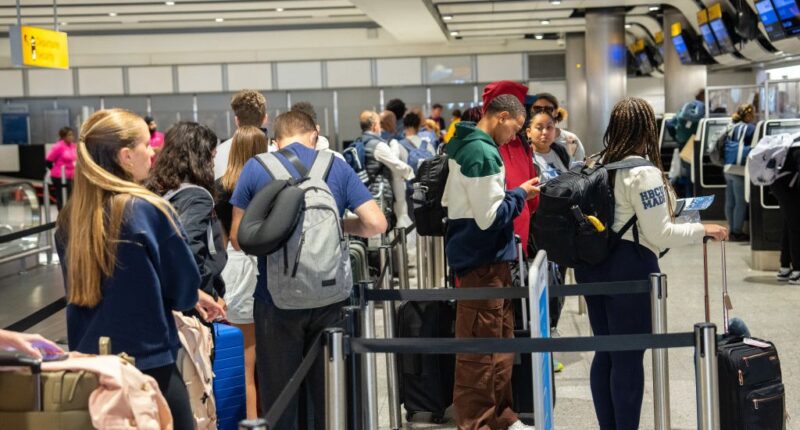 Major airports across the U.K. are experiencing lengthy delays due to electronic passport gates failures, frustrating travelers and causing chaos over the busy long-weekend.
The system issues began Friday night, hitting Britain's busiest airport, Heathrow, as well as other airports that serve London and other major cities—including Gatwick, Stansted, Luton, Manchester and Edinburgh. The hubs are particularly bustling ahead of Monday's bank holiday and school breaks.
Tens of thousands of travelers arriving into the country have been delayed, many reporting two to four hour waits. Passengers have been uploading photos of the long queues to social media, in which border officials are checking passports by hand, as opposed to the usual automatic machine checks.
The U.K.'s Home Office announced it was working to resolve the issue. "We are working to resolve the issue as soon as possible and are liaising with port operators and airlines to minimise disruption for travellers," it said.
Airports around the country use the same e-gate system which is operated by the Border Force. It's unclear what caused the outages.
Separate technical issues have affected ferry travel between Dover and Calais, due to issues with French passport control. On Friday, British Airways also experienced technical disruptions, impacting 20,000 passengers and canceling 175 flights.
Lucy Morton, spokesperson for the Immigration Services Union told BBC that 60-80% of arrivals usually use e-gates, noting, "There's no impact on national security, in fact, actually it will improve national security because every single arriving passenger will be seen by a human being, not a machine," she said.
Morton added that the long lines will cause other problems though. "People become frustrated, they take it out on the staff," she said.
More Must-Reads From TIME
---
Post source: The List