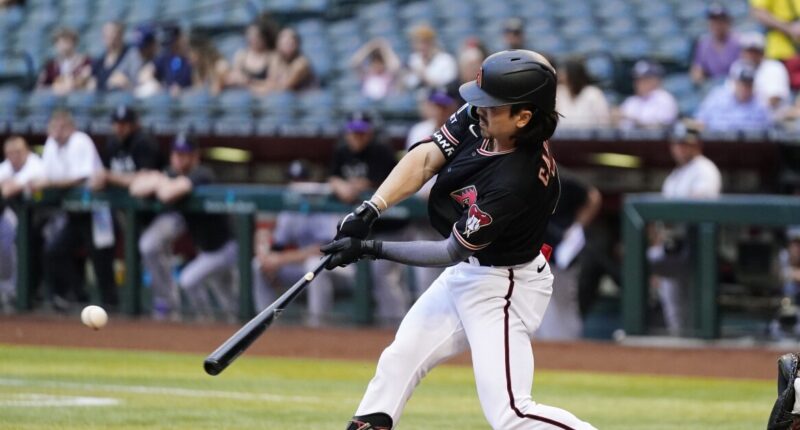 PHOENIX (AP) — Christian Walker hit his 100th career home run, Tommy Henry threw seven strong innings and the Arizona Diamondbacks won their fourth straight game, beating the Colorado Rockies 6-0 on Wednesday night.
Arizona improved to 33-23, the first time it has has been 10 games over .500 since 2018. The D-backs go for the four-game sweep over the Rockies on Thursday.
The 32-year-old Walker smashed No. 100 on a changeup from Peter Lambert in the fifth inning, hitting it high off the batter's eye above the 407-foot sign in center. It was Walker's 12th homer of the season and made it 6-0.
The Diamondbacks built a 5-0 lead by the end of the second, scoring three runs in the first and two in the second.
appId : '283504728416642',
xfbml : true, version : 'v2.9' }); }; (function(d, s, id){ var js, fjs = d.getElementsByTagName(s)[0]; if (d.getElementById(id)) {return;} js = d.createElement(s); js.id = id; js.src = "https://connect.facebook.net/en_US/sdk.js"; js.async = true; fjs.parentNode.insertBefore(js, fjs); }(document, 'script', 'facebook-jssdk'));