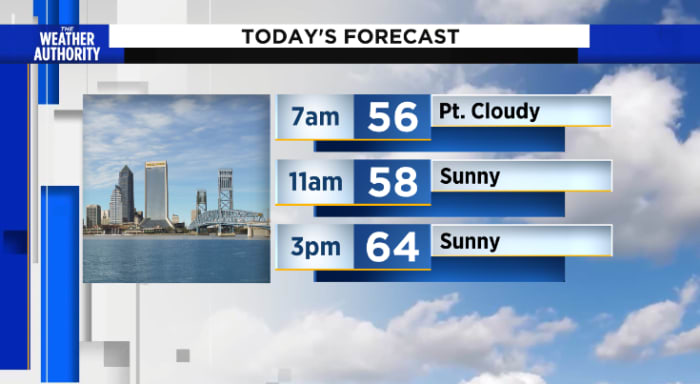 We will feel a chill today but the sunny skies will make for a nice day.
A cold front passed bringing temps down into the 60s today.
Early morning clouds will clear with gusty northwest winds expected in the morning around 10-15 mph before they back down late in the afternoon.
Tonight will be cold as low temps drop into the 30s inland with some low 40s deg along the coast. A brief light freeze is possible in Georgia west of I-95. Frost will cover inland areas from southeast GA to areas west of Highway 301.
.
Tuesday stays sunny and milder by the afternoon with highs in the upper 60s.
The next day for rain is Wednesday afternoon and evening. Temps reach near 80s before the rain moves in. Colder weather takes over the rest of the week with a light freeze likely Saturday morning.
Post source: News 4jax