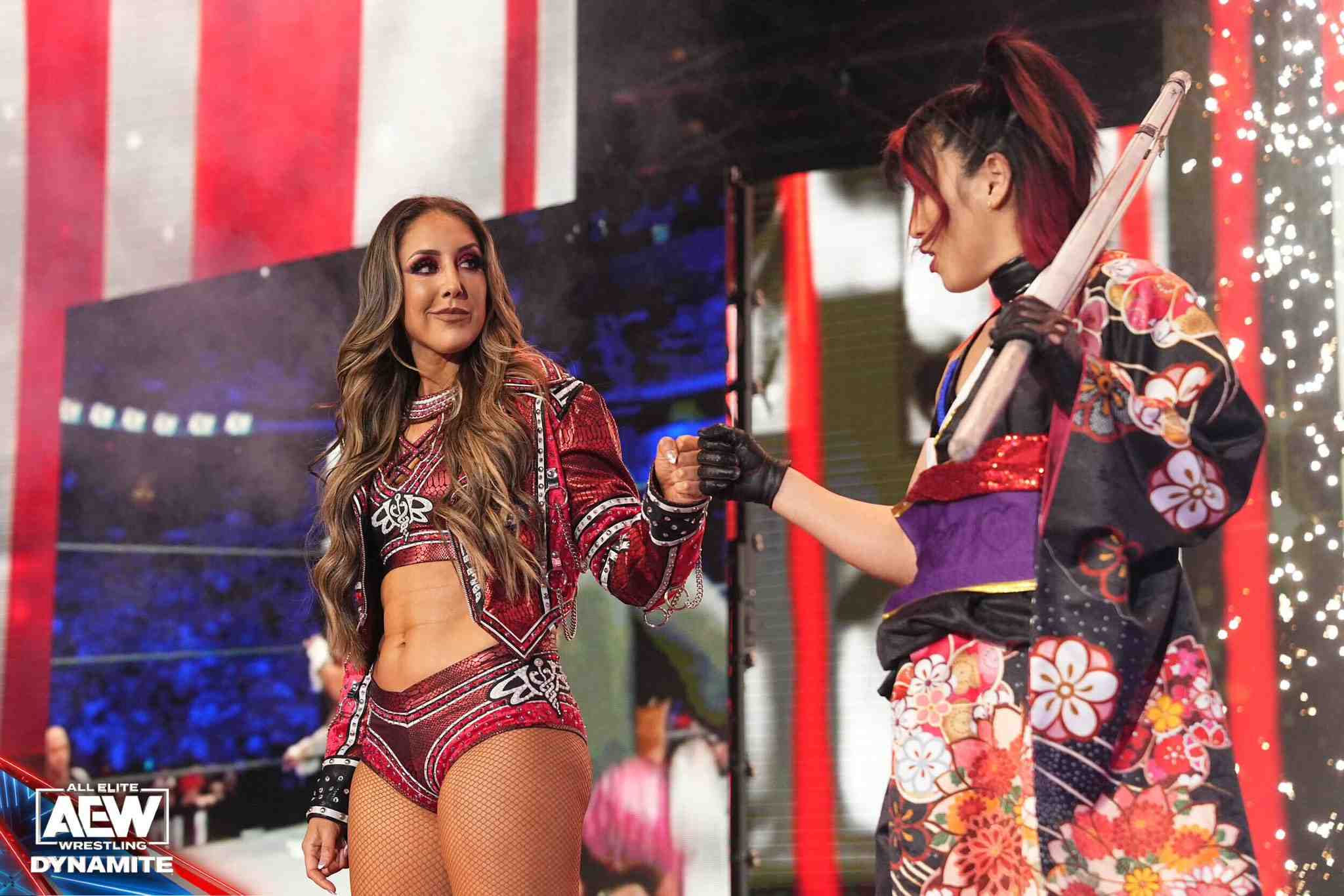 Hikaru Shida, a Japanese professional wrestler, has made a significant impact on the world of wrestling with her exceptional talent and captivating performances. Born on June 11, 1988, in Kadoma, Osaka, Shida developed a passion for sports and entertainment at an early age.
Shida's journey in the wrestling industry began in 2008 when she embarked on her professional wrestling career. She quickly gained recognition and acclaim for her skills and charisma, competing in various promotions such as Pro Wrestling Wave and Ice Ribbon in Japan. Her impressive in-ring abilities and magnetic personality endeared her to fans worldwide.
In 2019, Shida signed with All Elite Wrestling (AEW), a prominent wrestling promotion in the United States. She continued to showcase her talents and quickly rose to prominence within the company. Shida's dedication and hard work paid off when she captured the AEW Women's World Championship in May 2020, a title she held for an impressive 372 days, making her one of the longest-reigning champions in AEW history.
Read more: Logan Paul
Beyond wrestling, Shida has also ventured into acting and has appeared in various films and television shows in Japan. Her versatility and talent extend beyond the wrestling ring, showcasing her range as a performer.
Hikaru Shida's contributions to the wrestling industry, coupled with her success as an actress, have solidified her status as a respected and influential figure. Her accomplishments, both in and outside the ring, have garnered her a dedicated fan base and contributed to her growing legacy in the world of professional wrestling.
Also read: Buddy Matthews
Hikaru Shida's net worth
The accomplished professional wrestler and actress from Japan, Hikaru Shida, has made a name for herself in the sport of wrestling. Although her exact net worth is unknown, estimates in the industry place it between $1 and $2 million.
There are several reasons for Shida's financial success. She reportedly earns a $400,000 yearly salary as an important member of All Elite Wrestling (AEW). In addition to recognizing her contributions to the promotion, this sizeable income shows how valuable she is as a wrestler.
Shida has dabbled in acting in addition to her career in wrestling. She has made appearances in a number of Japanese films and television shows, demonstrating her versatility and broadening her horizons outside of the wrestling ring. She would make money from her film and television appearances, so these acting endeavours probably add to her overall net worth.
Also read: Anthony Bowens
Shida's participation in pay-per-view events also improves her financial situation. The opportunity to appear and receive performance bonuses at these events allows wrestlers to supplement their income.
Hikaru Shida's wealth is a result of her success as a professional wrestler, her work in the entertainment business, and her various sources of income. She has established a strong financial position and is still making a name for herself in both wrestling and the entertainment industry thanks to her talent, commitment, and variety of endeavours.
Get the latest from Sportslumo.com by following us on Instagram, Twitter, and YouTube