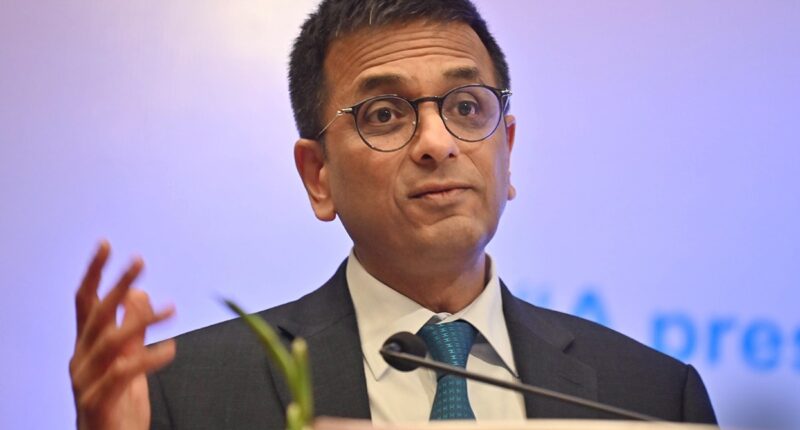 New Delhi:
An Allahabad High Court order directing that a rape survivor's horoscope be examined to find out whether she is manglik prompted Chief Justice of India (CJI) D Y Chandrachud to intervene today even though he is overseas. 
What makes the CJI's move even more unusual is that the Supreme Court is on a summer break and no hearings are held on Saturday and Sunday. Top sources in the Supreme Court told NDTV that the CJI found out about the Allahabad High Court order this morning and asked the registry to set up a bench to take note of the issue. Justices Sudhanshu Dhulia and Pankaj Mithal held a special sitting at 3 pm and stayed the high court order.
Some sections of Indian society believe that a person born under the influence of the planet Mars (mangal) has "mangal dosha" (affliction). The superstition goes that marriage between a manglik and non-manglik is inauspicious.
An Allahabad University professor jailed for raping a woman on the pretext of marriage had filed a bail petition before the Allahabad High Court, stating that he could not marry the woman because she is manglik. On May 23, the high court directed the head of Lucknow University's astrology department to study the woman's horoscope to check whether his claim was true. 
The court asked for the woman's horoscope to be submitted in a sealed envelope and directed that the report be submitted within a week. 
The Supreme Court bench asked Solicitor General Tushar Mehta, who appeared in the matter, "Mr Mehta, you have seen this?"
"I have seen this. It is disturbing. I would request your lordships to kindly stay this order," the Solicitor General responded.
An advocate appearing for the complainant told the bench the high court passed the order with the consent of the parties. "But this was totally out of context. What's this got to do with the subject matter," the bench said, adding, "apart from it, it involves so many other features… right to privacy has been disturbed, and we don't want to spell out, there are so many other aspects."  The bench posted the case for further hearing in July. 


Post source: Ndtvnews