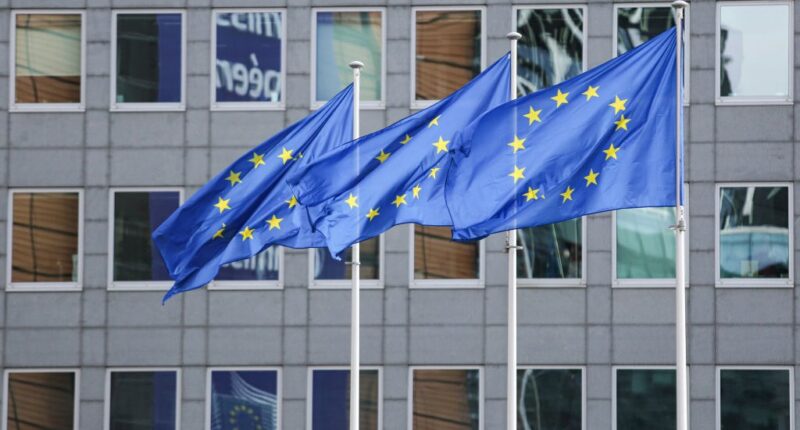 (To get this story in your inbox, subscribe to the TIME CO2 Leadership Report newsletter here.)
The E.U. is in the middle of implementing its Green Deal program with a wide range of implications for how the world tackles climate change. Perhaps nothing is of more obvious import to global business leaders than the bloc's coming climate disclosure rules, which are scheduled to be finalized next month. The rules will start in Europe, but will soon affect companies around the globe.
That will likely include more than 3,000 U.S. and 1,300 Canadian companies, according to an analysis shared with me by the Global Reporting Initiative (GRI), an international standards organization whose work has informed the new E.U. directive. Any company that isn't paying attention risks being left unprepared.
To understand the implications of the rules, it's helpful to look briefly at the long history of climate disclosure. For decades, civil society groups and governments have pushed companies to disclose both their climate impact and the risks that climate change poses to their business. Many companies have jumped on board the disclosure train, and a range of different yet overlapping voluntary standards have emerged. At the same time, many other firms, including some large ones, have declined to participate, leaving a knowledge gap about the true scale of both the risks that companies face and the role they may be playing furthering climate change.
Governments are trying to change that. In the U.S., the Securities and Exchange Commission (SEC) introduced a proposal last year that would require publicly traded companies to disclose their emissions and other climate-related factors. The proposal has split U.S. business leaders, with some welcoming the call for transparency and others saying it will be too burdensome. The agency has delayed finalizing its proposal as it tries to craft them in a way that will stand up in court and avoid the ire of businesses while remaining meaningful.
The SEC rules, however, may end up being less significant than what's coming out of Brussels, known in typical wonky E.U. language as the Corporate Reporting Sustainability Directive (CSRD). While the proposed SEC rule focuses only on factors that it says are material to a company's financial performance, the E.U. rules rely on a different, more consequential standard known as double materiality. That is, companies will need to disclose not only the material risks that climate change poses to their bottom line but also the way their operations materially impact the environment.
On top of this, the E.U.'s disclosure directive will extend far outside the bloc. The directive will apply next year to large, listed firms based in Europe. From there, it will expand to medium-sized firms in Europe in 2026, before eventually expanding again in 2028 to businesses around the world that derive significant revenue from the E.U. This will then spread even wider as companies evaluate the climate impacts and risks in smaller firms that they do business with. "It will affect not just the company itself, but the entire supply chain," Olivier Boutellis-Taft, CEO of Accountancy Europe, which represents European accountants, told me in his office in Brussels.
In Europe, many in the business community are up in arms about the cost of compliance as the E.U. rolls out a range of new climate-linked regulations beyond the corporate reporting requirement, from new passenger vehicle standards to an expanded emissions trading system. These businesses are especially concerned about the possibility of too many different standards in different jurisdictions. The key to address that concern will be to align the standards—an ongoing discussion in climate disclosure circles. "The idea that business is against sustainability reporting is just not true," says Eelco van Der Enden, CEO of GRI. "Business is against too much and too different. The more alignment, the better."
Regardless of how that discussion shakes out, change is afoot. This new information will shape the marketplace. Investors will have more information about where companies face risk of climate disasters—or are vulnerable to new regulation. The data that come from these disclosures will likely to trickle down to consumers in the form of new labels and standards that seek to explain corporate climate impact concisely.
However the debate over these standards shakes out, business leaders need to be aware that mandatory disclosure is coming one way or another—and likely sooner than later.
More Must-Reads From TIME
---
Post source: The List