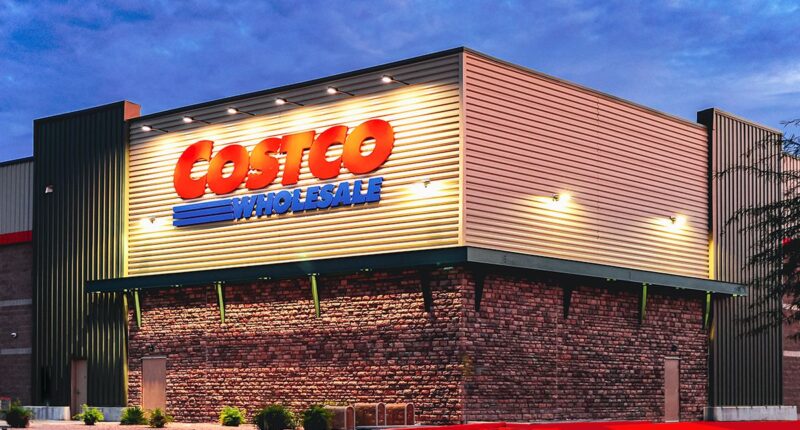 The product recommendations in this post are recommendations by the writer and/or expert(s)
interviewed and do not contain affiliate links. Meaning: If you use these links to buy
something, we will not earn a commission.
If you've ever had a conversation with a friend or family member about Costco, then they've probably shared some amazing deal or must-have product that they buy at the warehouse. Every member has his or her our own list and it's part of the fun to share notes. Plus, if you can't find the item at your local Costco, then you know who to call.
Just peruse the must-buys threads on Reddit and you'll see everyone has an opinion on the best that Costco has to offer.
It's always great to check out the monthly or seasonal deals where you can often save big on products, but there are some things you just need to have every time you walk into the warehouse.
This list is by no means exhaustive—even as a long-time Costco member, I'm often learning of different products that could save us some serious cash, that are a great meal-prep hack, or are just downright delicious that I just can't resist adding to the cart.
Here are 12 items you'd be crazy not to try right now.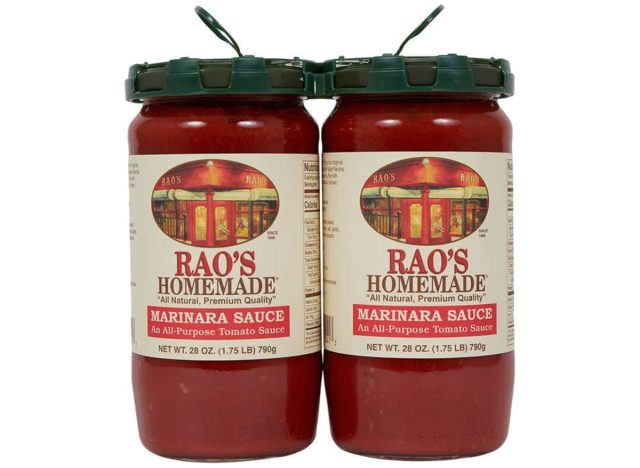 Rao's is arguably the best jarred tomato sauce on the market, and snagging a two-pack at Costco will save you money, too. You'll get two 28-ounce jars for $11.49 at the warehouse. These are larger and usually less expensive than the standard container at most supermarkets. You can often find them on sale for even less, so stock up. Sure, other jarred tomato sauces are cheaper, but Rao's truly is a premium sauce you'll want to have on hand whenever you make pasta.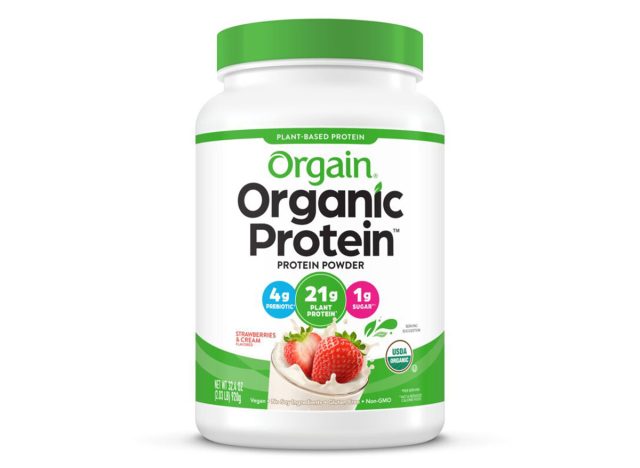 If you make a protein shake each morning, you'll want to add this organic plant-based protein powder that comes in a variety of flavors—chocolate, vanilla, sometimes horchata—to your cart now. The 2.7-pound container normally costs $31.99 at the warehouse, or $34.99 online. That's about 74 cents an ounce (you can find it at other retailers for over $1 per ounce). It's vegan, lactose and gluten free. It's a recommended choice from dietitians, too.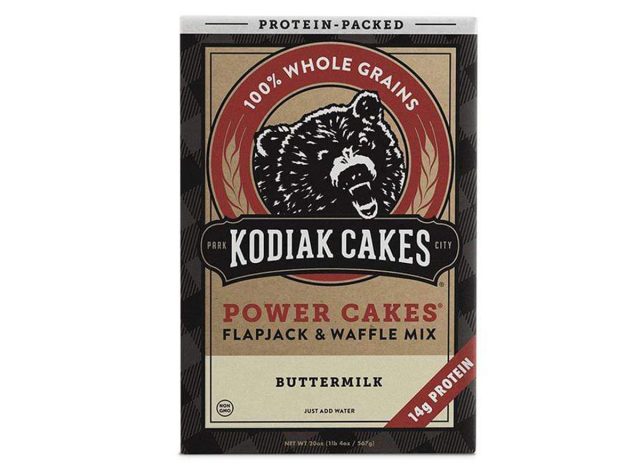 This pancake mix is well loved for a reason. It boasts 100% whole grains and 15 grams of protein per serving and is delicious, too. It can be pricey at the regular grocery store so getting it at Costco makes sense. At the warehouse, it'll cost you $12.69  for a box that includes three, 24-ounce pouches (so you save on box waste too). The standard 20-ounce boxes in the grocery store usually run around $5.50 and up, so you are getting a great deal. This pancake mix is perfect to make waffles and muffins, too.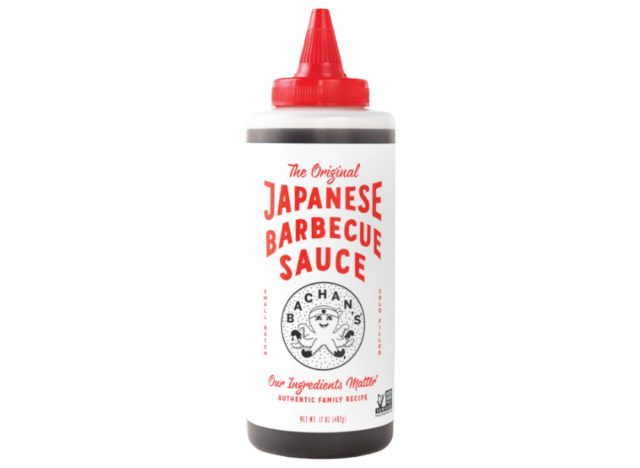 If you haven't tried this incredibly versatile sauce already, you'll want to put it in your cart without hesitation. It's probably closer to a teriyaki than your typical barbecue sauce, but not cloying, made with soy sauce, mirin, rice vinegar, and other ingredients. It is cold-pressed with no additives and it's perfect to use as a marinade, in fried rice, as a dipping sauce, and so much more. The best part? A 34-ounce bottle will cost you $9.79 at the warehouse, while a bottle half the size will cost you $8.99 at Target. Talk about a major deal.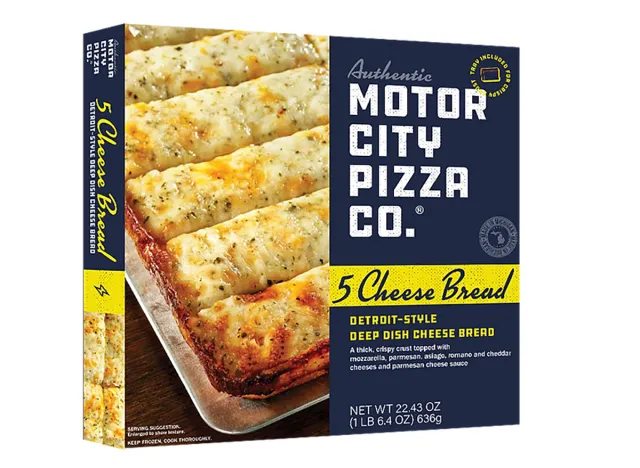 If you have kids, late night eaters, cheesy breadstick lovers, or just about anyone living in your house, you'll want to grab a box of these Motor City Pizza Co. breadsticks. You'll get two trays of this thick bread topped with five cheeses: mozzarella, parmesan, asiago, romano and cheddar. There's no way it's good for you, but it's easy to bake and delicious, nonetheless. You'll want to have this in your freezer, and at $9.79 for two trays, it's hard to go wrong. Some grocery stores carry one tray for around $8.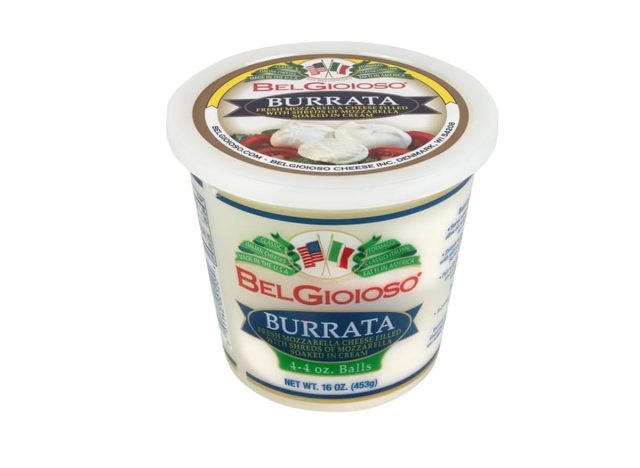 If you know and love burrata—the soft Italian cheese made from mozzarella and cream—you'll also know that it can be rather pricey. It's great in the summer to pair with fresh peaches or heirloom tomatoes. Costco sells a 16-ounce container for $7.99 at the warehouse. Most eight-ounce containers of the same brand will run you $6 a pop.
Yes, people have complained about the produce at Costco, and admittedly, it goes in waves of quality from time to time. But the warehouse can be an incredible place to stock up on fruit, especially berries at a mostly reasonable price. As with most fresh produce, it's important to check sales at other stores to make sure you are getting the best deal. But Costco usually has an organic and non-organic option of strawberries, blueberries, raspberries, and blackberries at any given time. If berries are your jam (pun intended) in the summer, then you should have no problem going through a carton per week.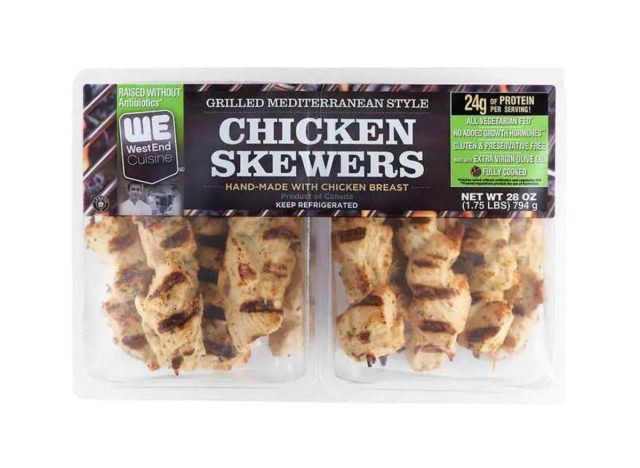 Whenever I ask a fellow parent what they most often buy at Costco, these grilled chicken skewers always come up. Maybe it's because they are fully cooked which makes them super convenient, or because they are vegetarian fed with no added growth hormones, or because they're gluten and preservative free. Whatever the reason, they are easy to add to salads or pastas, make a great summer staple and are a great source of protein. A two-ounce package of 14 skewers costs $18.99 online, but you can usually find it for a few bucks it cheaper at the warehouse.6254a4d1642c605c54bf1cab17d50f1e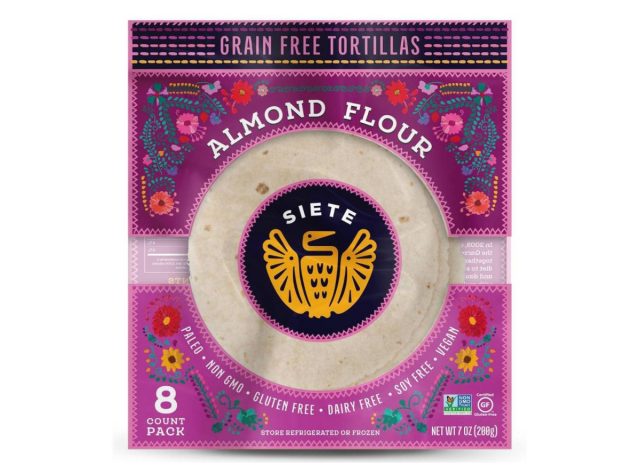 If you buy Siete almond flour tortillas, you know that they're delicious, but they can also be pricey. An average package runs over $1 per ounce at the grocery store, so an eight tortilla pack can cost you around $8. If you buy these gluten free, vegan, paleo and soy free wraps at the warehouse, you'll get 20 tortillas for $11.89, running you around 68 cents per ounce.
Uncrustables are beloved by kids and adults alike, and at Costco, you get more bang for your buck. Each sandwich is 2.8 ounces. In the grocery store, they are sized smaller at just two ounces each. Not only are you getting a bigger sandwich,  you are also getting a better deal. A box of 18 costs $13.99 at the warehouse, meaning you're paying just under $1 per sandwich. It usually costs about $1.20 for a smaller-sized sandwich at most grocery stores.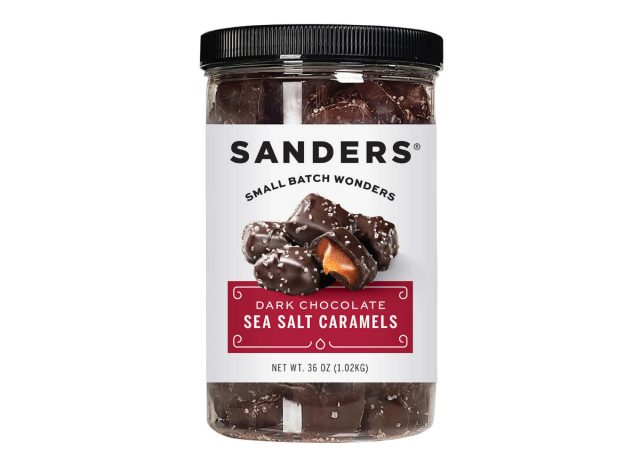 One could argue that I am biased since this product hails from Michigan—and so do I! But I am not wrong in saying you need to put the Sanders Dark Chocolate Sea Salt Caramels in your cart only once before you crave them every visit to the warehouse. Redditors agree that you'd be lucky if these last a full week in your house. It will normally cost you $10.99 for a 36-ounce jar at the warehouse, but dare I mention they are on sale currently for $3.30 off? That's just $7.69, so now is the time to stock up.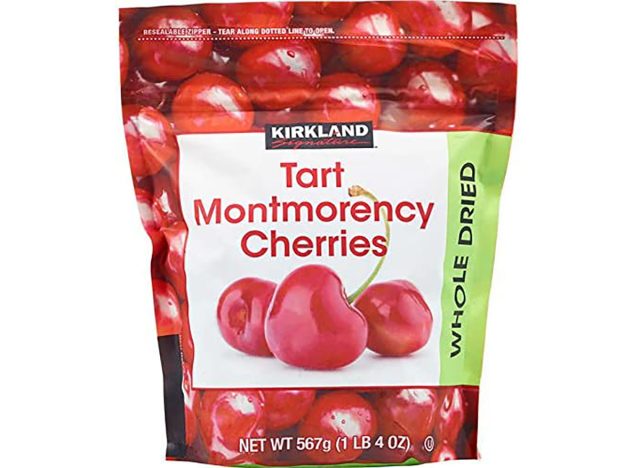 Dried fruit can be notoriously expensive if you don't buy it in the right places. Costco's Kirkland Signature-brand dried tart cherries are always delicious and cost $8.49 for a 20-ounce bag, usually less than a similar-sized bag at Sam's Club. They make a great addition to a cheese board, an extra add-in for cookies, one part of a make-your-own trail mix, or just right out of the bag.


Post source: eatthis