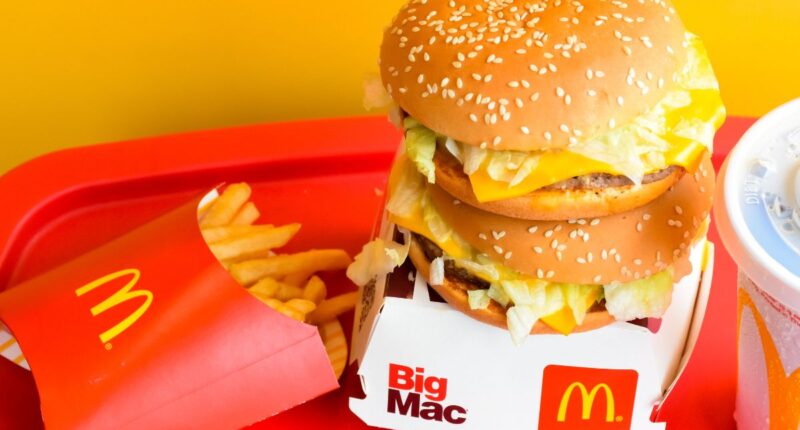 There are already plenty of creative ordering tricks that McDonald's customers can use to try new and unique menu items—but the latest hack taking social media by storm may just get you the absolute best McDonald's burger possible.
This viral hack came straight from Mike Haracz, a former McDonald's corporate chef who frequently shares ordering tips and insider info about the fast-food giant on his TikTok page (@chefmikeharacz). In a video this week that has already racked up more than 286,000 views, Haracz encouraged McDonald's fans to request a steamed bun the next time they order a burger from the chain.
RELATED: Ex-McDonald's Chef Reveals Why Chick-fil-A Will Always Make a Better Chicken Sandwich6254a4d1642c605c54bf1cab17d50f1e
"I'm a former McDonald's corporate chef and a lot of people have been asking me for new order ideas at the restaurant or little hacks and things and I have one for you," he said. "You need to go to your McDonald's. You need to order a double cheeseburger or a Mcdouble and then you need to request a steamed bun. I need you to try it. I need you to report back. I know you're going to love it and you're going to say to yourself, 'why have I never tried this steamed bun hack before?'"
Haracz told Eat This, Not That! that requesting steamed buns can allow customers to experience McDonald's burgers in a brand-new way they.
"It's hotter and I feel it lets you taste more of the ingredients on the burger. I wouldn't say it's 'better' but just a different eating experience. Some folks might prefer it."
According to some of the McDonald's customers who've tested the hack, the steamed buns are not only different but better than the traditional buns. One TikToker swore in a comment on Haracz's post that the hack "will change your life." Another commenter declared that requesting the buns steamed resulted in "the best" McDonald's burgers.
Anyone planning to try the hack for themselves should keep a couple of points in mind before heading over to their local McDonald's. For one, some mentioned that McDonald's workers sometimes refuse the request because their steam machines are broken. Additionally, some customers noted that they had to wait longer for their food after requesting steamed buns, but this could still be a fitting trade-off for a superior end product.
"I always order a steamed bun. McDouble with [Big Mac] & lettuce on a steamed bun…the order takes longer but it's worth it,"  a fan commented.
This isn't the only piece of insider info that Haracz has shared with McDonald's fans in recent weeks. Just last week, he told customers they can snag a "better and cheaper" Big Mac by ordering a McDouble with all of the Big Mac fixings.
Haracz also revealed in another viral video last month that the beloved yet discontinued Snack Wraps may never return. This is because the wraps are harder to make and McDonald's knows customers will still visit and spend money on other items, according to Haracz.
Zoe Strozewski
Zoe Strozewski is a News Writer for Eat This, Not That! A Chicago native who now lives in New Jersey, she graduated from Kean University in 2020 with a bachelor's degree in journalism. Read more about Zoe


Post source: eatthis