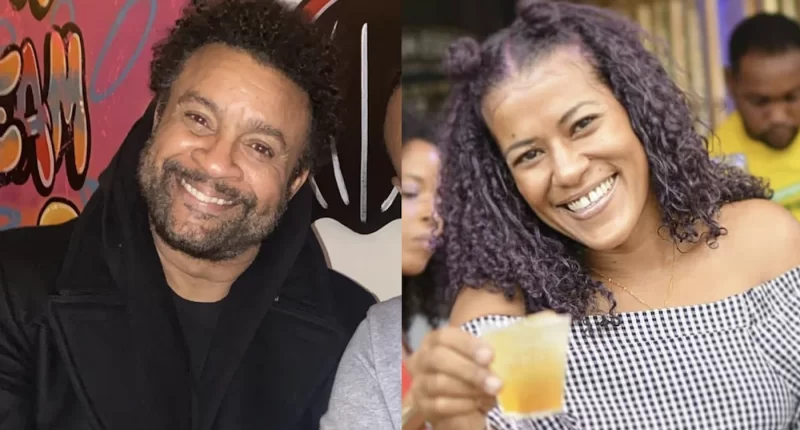 Amelia 'Milk' Sewell is opening up about how Shaggy and Vybz Kartel helped rescue him from fallout over her infamous leaked tape.
Milk, real name Amelia Sewell, is one of the most recognized faces on TV in the Jamaican entertainment space and was once one of the brightest stars. But in 2018, a leaked video of her and her then-boyfriend ZJ Liquid circulated and pretty much destroyed her blossoming career. Milk previously revealed that the tape was recorded via cellphone in 2004, and Liquid, real name Michael Brissett, lost said phone that same year.
Milk revealed that years later, that video came back and haunted her as it destroyed her career and livelihood after she was fired from her job as a producer and TV host at CVM TV, and resulted in her being isolated in the entertainment space. That was until prominent figures in the space, like Shaggy and Vybz Kartel, started reaching out to give her a new lifeline.
Perhaps for the first time, Milk went in depth about her ordeal in an interview on Sim Soul Sessions with Simone Clarke-Cooper. She recalled how corporate Jamaica and some members of her own family turned their backs on her and how a phone call from Vybz Kartel helped pull her back into the fold and might've helped save her career. The now-incarcerated deejay employed her as a road manager for his Portmore Empire outfit.
"I got a phone call from Vybz Kartel three weeks after the tape and he said 'we living in a patriarchal society, it's not like Oprah Winfrey and everything is okay like Kim Kardashian, so I am going to make this thing okay for you'," Milk exclaims.
She added that Vybz Kartel told her to come and work for him as a road manager. "'Come and work for me I am going to make you the road manager anytime Lisa Hype, Sheba or Gaza Slim or Shawn Storm goes away… you can be the road manager,'" she relays what Kartel said to her.
"So without him bringing me into the fold and being able to, I mean he created songs about the situation and that was my paycheck," Milk continues.
Amelia 'Milk' Sewell also highlighted how Shaggy and some others like Gary Matalon and the late Francois St. Juste also helped her get back on her feet. "Shaggy was the first person to call and said listen, 'keep your head up you didn't do anything wrong, people out there doing worst, that's a man and woman business,' and he said 'come and be in the badman don't music video so that people know that Shaggy is on your side and I don't feel bad putting you back out there,'" she said.
Milk shared that no woman in the industry reached out to her to show her support, leaving her to fall back on her faith in God for comfort.
You can watch a snippet of the interview below.
When Milk hit rock bottom after her tape became viral, it was a a phone call from Vybz Kartel and her relationship with God saved her. Music, media & business heavyweights @DiRealShaggy, @francoisonfame & @GMatalon helped her through as well #SimSoulSessions pic.twitter.com/OCHsI9Z644

— Sean (@seanab876) March 7, 2023